How to manage who has account access
See what users have no access, non-value or value access to your online banking.
Westpac Live allows you to easily see which of your business's accounts your users have been given access to. Furthermore, you can specify whether users have view-only access or additionally, the ability to transact from an account.
The Access level allows you to set the permissions for all users of your business banking in relation to each account:

No Access means that users cannot be assigned this account to view or access.
Non-value means that users are able to do certain things such as viewing details including account balance, transaction details, statements and voucher images.
Value means that users are able to view, create and make payments.

Step by step guide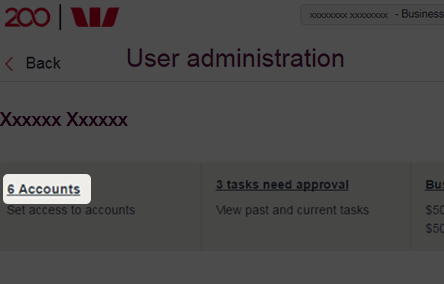 Select the required access level.
OR
Click View users to see who can access and carry out banking tasks for that account.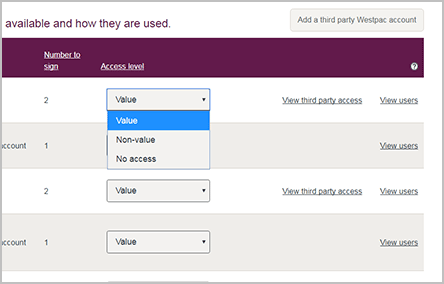 Adding a third party Westpac account

Third party access allows visibility of another businesses' accounts or can allow a business to see another individual customer's accounts.
Third party access may be useful in the following scenarios:
One company may need to give another company access to its accounts.
Multiple entities may need all accounts to appear under one network.
Owners or Directors of a business may need their personal accounts to be available in the network.

Third Party access set-up requires the account owners to have their signatures witnessed on the Third Party Access Authority form (PDF 106KB) in-branch.
Repeat step 1 & 2 of the above walkthrough.
Click Add a third party Westpac account.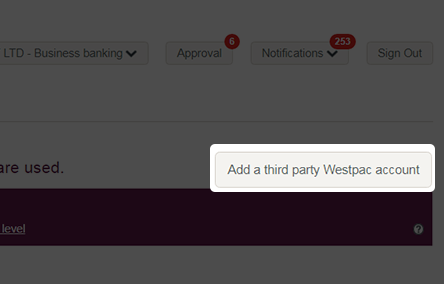 Read more