PayWay Recurring Billing
Easily schedule recurring payments by credit card and direct debit for memberships and subscriptions.
Perfect for businesses who collect payments from their customers on an ongoing and regular basis
Ensure a steady cash flow by automating regular payment collection from your customers
Offering your customers the convenience of making automatic payments. They can pay by bank account direct debit, Visa, Mastercard®, American Express®, Diners Club and JCB1
Set up automated payment collection; weekly through to annually
With the added option of Customer Vault, you can securely store your customers' credit card and bank account details
Manage recurring payments with reports such as, failed or declined payments, expiring credit cards and final payments due
Receive same day settlement for transactions (into your Westpac Business transactional account) if processed before 6pm (Sydney time).

PayWay automatically collects payments from your customers on each due date and emails them a receipt. The receipt can be customised with your business name and logo
You have flexibility to charge a one-off setup fee or residual amount on the final payment
You can add a link to the secure 'PayWay Recurring Billing sign up page' on your website, allowing your customers to self-register for automatic payments online
Save time by only dealing with exceptions, you can set failed payments to be automatically retried by PayWay or manually through the PayWay website
Customer Vault feature stores your customers' credit card and bank account details against a unique customer number, which means customers do not have to keep entering their payment details each time they pay. This solution meets PCI-DSS compliance standards for storage
Reconcile and report on received payments, export or view transaction history in the PayWay portal. View trends on volume and value of sales over the past two years
Download a daily, weekly or monthly settlement report showing totals for each day.


Regular payments in 4 easy steps
1. Load your customers' credit card and direct debit details into PayWay so they're stored in PayWay, or allow your customers to sign up online by adding a link to your website.

2. Your customer details are securely stored against a unique customer number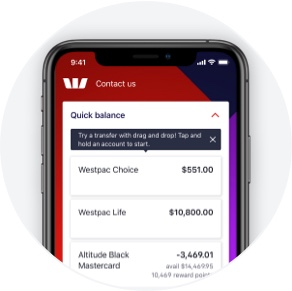 3. PayWay Recurring Billing and Customer Vault will debit your customer with either a specified or variable amount on each due date and credit your nominated Westpac account.

4. Your customer will receive an email receipt advising if the payment was successful or declined. Download your settlement reports from the PayWay Portal.
Gyms, personal trainers, group fitness instructors
Sports and recreational clubs
Childcare centres
Education and training
Insurance
Phone rental and plans
Subscription services
Charities and not-for-profit organisations
Equipment rental
Payment plans.
Every business is unique, so to ensure we inform you about the appropriate fees for your situation, contact us for a detailed quote.
Need help choosing a payment solution?
Our handy tool may help you to find a solution that's right for your business.

Things you should know
1 If you want to accept American Express, Diners Club or JCB cards you will need to enter separate agreements with American Express, Diners Club International or JCB International.
American Express® is a registered trademark of American Express.