PayWay Batch Payments
Process large volumes of online and periodic credit card payments by simply uploading a single file.
Perfect for businesses that manually process a large number of credit card transactions
Process multiple credit card payments in bulk using a payment file that contains credit card details, your transaction reference and the payment amount
Payment files can be exported from your accounting software and then uploaded into the secure PayWay portal for processing
Receive real time authorisation, giving you an immediate response on approved and declined transactions
Approved funds for Visa, Mastercard are settled into a Westpac Business transaction account on the same day for transactions processed before 6pm (Sydney time).2
PayWay Batch supports major credit cards, including Visa, Mastercard®, American Express®, Diners Club, JCB and UnionPay1
Flexibility to charge variable amounts such as a one-off setup fee or residual amount on the final payment
The customer vault will allow you to link your customers' credit card details with a unique customer number. The unique customer number can then be used to submit batch payments rather than submitting credit card details. This feature can assist you with your PCI-DSS compliance
Multiple reporting options available within the PayWay portal, easily reconcile and report on received payments, export or view transaction history
Download a daily, weekly or monthly settlement report showing totals for each day
View trend reports, showing the volume and value of sales over the past two years
Ability to settle transaction and surcharge amounts into different accounts.
Regular payments in 4 easy steps
1. Generate your file in one of the supported file formats.

2. Upload your file into the PayWay Portal.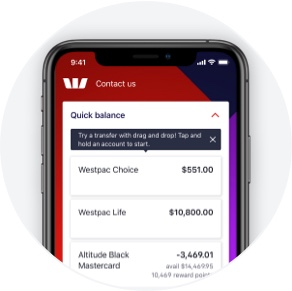 3. Payments are processed and credited to your nominated Westpac account.

4. When processing is complete, you can download your daily settlement file which contains the details of transactions that have been approved or declined.
Phone orders
Mail orders

Catalogue orders
Subscriptions
Recurring memberships
Invoice or bill payments
Education and training.
Every business is unique, so to ensure we inform you about the appropriate fees for your situation, contact us for a detailed quote.
Need help choosing a payment solution?
Our handy tool may help you to find a solution that's right for your business.

Things you should know
Applications for merchant services are subject to approval. Terms and Conditions and other fees and charges apply. Full details are available on request.
1. If you want to accept American Express, Diners Club or JCB cards you will need to enter separate agreements with American Express, Diners Club International or JCB International.
2. Same day settlement is available for Visa and Mastercard transactions processed before 6p.m. AEST and that are settled to a Westpac business transaction account. Does not include weekend or national public holidays, where settlement will occur on the next banking day. Transactions processed through other card schemes are subject to your agreement with the relevant card scheme.
Mastercard is a registered trademark of Mastercard International Incorporated.
American Express® is a registered trademark of American Express.