Specialised Banking and Finance services for Lawyers
Our industry experts can help you choose the financial solutions best suited to your business.
Products, services, and industry smarts for legal firms
You'll want to spend more time on client business and less on business banking. That's where our legal specialists and suite of business products and services can help.

Drawing upon our extensive knowledge and experience, we'll help you streamline your banking, maximise your cash flow and unlock future opportunities. That leaves you to focus on what you do best – improving the productivity, profitability and growth of your business.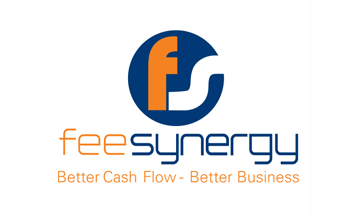 Seamless debtor management
Are you spending too much time managing and chasing payments? We've partnered with FeeSynergy to give you an automated debtor management solution – saving you time and supporting your cash flow. 

Benefits for your legal firm 
Makes it easy for clients to pay you through a secure payment gateway

Avoids the hassle of chasing payments by sending automated payment reminders
Helps free up your working capital
Provides analytics and helps identify risk, trends, and exposure.


Fund your growth
Need new equipment, vehicles, premises or working capital for your practice? We can help you secure funds, including loans, overdrafts and finance.

Fund partner transition
Whether you're looking to acquire another firm, merge with a larger group, or leave to operate independently, we can help you through the process – and provide funding when you need it.

Cut payments admin
Our PayWay and QuickStream solutions automate receivable functions – giving you more control and visibility over your cash flow.

Manage risk
We'll help you protect your firm and its assets with business, key person and business interruption insurance; and spread the costs with Insurance Premium Funding.

Comply with requirements
Holding funds for clients? Our Statutory Trust Accounts help you comply with statutory requirements when clients' funds must be held in trust.

Take cashless payments
Want to take fast, cashless payments in your firm? Our EFTPOS solutions are designed to look smart in your office and simple to use.
Thought leadership series
"Let the smart people in your business work out the best way to solve the problem; give them your trust and then give them free rein." BlueRock firm founder Peter Lalor.
Receive a callback from a professional services banking specialist
Thank you
Thank you for your enquiry. We endeavour to respond to all enquiries within 48 hours.
Regards, Westpac Professional Service
Error
Error submitting form. Please try again later.