HOW TO TEMPORARILY LOCK YOUR BUSINESS CREDIT OR DEBIT CARD
Lost your card? Put a temporary block on your card until you find it.
What happens when I lock my card?
Your card will be locked for 15 days while you look for it
You can unlock your card at any time
Any direct debits on a linked bank account will continue
Scheduled payments will be stopped
The card will unlock automatically after 15 days. You should consider reporting your card lost or stolen

if you haven't found it within 15 days to protect yourself from unauthorised transactions
How to lock (or unlock) your business credit or card
If you have a personal account and are registered for Online Banking or the Westpac App, you can lock or unlock your card online.
Check which app you have: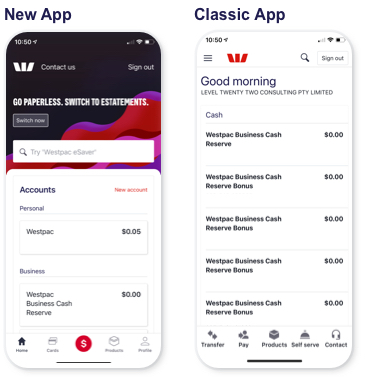 New Westpac App
Tap Cards from the bottom menu
Find the card you want to lock
Under Security, toggle Lock card temporarily to lock you card.
Classic Westpac App
Select Self serve from the bottom menu
Under Card services select Lock card temporarily
Choose the card you wish to lock by using the toggle.
Once your card is locked nobody can use it.
Found it?
Simply use the same toggle to unlock your card that you used to lock it.
What if I am not registered to online banking?
What about additional cardholders?
When you lock one Altitude Business Credit Card, you will also lock the cards of any additional cardholders.
For BusinessChoice Credit Cards, you will need to lock or cancel the cards for each additional cardholder separately. If you are an Administrator, call us on 1300 650 107 to lock any additional cards.
If Mastercard® debit cards are linked to the account (for both Altitude Business and BusinessChoice), you may need to be lock or cancel the cards separately - including cards added to mobile wallets and wearables.
What if my card is used before I get to lock it?
If any unauthorised transactions occur on your cards, the Westpac Fraud Money Back Guarantee ensures you'll be reimbursed in full provided you have:

Not contributed to the loss (and complied with the card's conditions of use)
Contacted Westpac promptly.

Learn more about what you can do if there is a fraudulent transaction.
What if my business credit or debit card is lost for good or was stolen?