Jon Nicholson, Chair
Jon was the Chief Strategy Officer for the Westpac Group for nearly eight years, reporting to the Chief Executive and responsible for both Strategy and M&A across the Group. Jon played an important role in the acquisitions of RAMS and St.George, the launch of Bank of Melbourne, the development of Westpac's Asia strategy and, most recently, the creation of the Westpac Bicentennial Foundation, now known as Westpac Scholars Trust.

Jon chairs the Westpac Foundation and is a trustee of Westpac Scholars Trust.

Before joining Westpac in 2006, Jon was a Senior Vice President at the Boston Consulting Group (BCG). During his 18 years at BCG, Jon built and led BCG's Asian financial services practice. Earlier in his career, Jon was the Senior Private Secretary to the Prime Minister of Australia (Bob Hawke), during a period of major economic and social reform in Australia.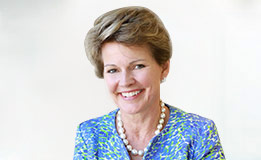 Lyn Cobley
As Chief Executive of Westpac Institutional Bank, Lyn has responsibility for Westpac's global relationships with corporate, institutional and government clients as well as all products across financial and capital markets, transactional banking, structured finance and working capital payments. In addition, Lyn oversees Westpac's International and Pacific Island businesses. Lyn was appointed to the role in September 2015.

Lyn has over 25 years' experience in financial services. Prior to joining Westpac, Lyn held a variety of senior positions at the Commonwealth Bank of Australia (CBA) including serving as Group Treasurer from 2007 to 2013 and most recently as Executive General Manager, Retail Products & Third Party Banking. She was also Head of Financial Institutions at Barclays Capital in Australia, held senior roles at Citibank in Australia and Asia Pacific including Head of Securitisation and was CEO of Trading Room (a joint venture between Macquarie Bank and Fairfax).

Lyn is a board member of the Australian Financial Markets Association (AFMA), the Banking & Finance Oath and the Westpac Foundation. She is also a member of Chief Executive Women.

Lyn has a Bachelor of Economics from Macquarie University, is a Senior Fellow of the Financial Services Institute of Australia and is a graduate of the Australian Institute of Company Directors.
Jo Barraket
Professor Jo Barraket is Director of the Centre for Social Impact (CSI) Swinburne and National Research Director of the CSI network. Prior to this, she was Associate Professor of Social Enterprise at the Australian Centre for Philanthropy and Nonprofit Studies at Queensland University of Technology.

Professor Barraket is a leading researcher in the areas of social enterprise, social innovation and relationships between governments and the third sector in social policy development. She has more than 60 publications in these areas, including her most recent book, Social Procurement and New Public Governance (Routledge: 2016). Her work has contributed to policy development and practice in social enterprise and development of the social economy. Based on her expertise in these areas, Professor Barraket has been the national expert adviser to the OECD on two projects related to the social economy and socio-economic participation. She has led more than $9 million in grant-funded and commissioned research, including national competitive grants funded by the Australian Research Council and projects funded by corporate and private philanthropy, and federal, state and local governments.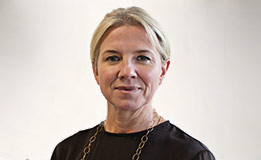 Kate Aitken
Kate is currently General Manager, Human Resources at Westpac's Institutional Bank. Prior to this, she worked at Goldman Sachs for 17 years, joining in London from National Australia Bank.

At Goldman Sachs, Kate was the Head of Campus Recruitment, Europe until mid 2002 when she returned to Australia to take up the head of HCM for Goldman Sachs in Australia. Then she moved to Macquarie Bank as Head of Human Resources, Risk Management Division before returning to Goldman Sachs JBWere in 2007.

During that time, Goldman Sachs went through a number of significant organisational changes; divesting JBW to NAB and then a change to full ownership to Goldman Sachs in 2011, projects in which she played a significant part.

Kate was actively involved in the Male Champions of Change as an Implementation Leader to then Goldman Sachs CEO, Simon Rothery.

Kate is currently also Acting Head of of Group General Manager, Enterprise HR Strategy and Services.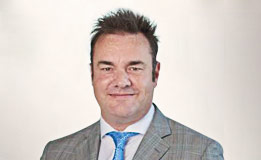 Keith Rovers
As a partner in MinterEllison's Corporate & Capital Markets Group with a finance and projects background, I possess valuable experience across the financial capital spectrum, acting for sponsors and funders in many industry sectors, including real estate, infrastructure and technology. I take pride in my commercial acumen and solutions-oriented approach.

My commercial experience and interest in sustainability help inform my current work with corporates, not-for-profit and emerging social enterprise clients. I strive to create shared value, collaborating across the corporate, government, not-for-profit and education sectors working with others to develop innovative approaches to tackling social and environmental issues.

I lead the MinterEllison Pro Bono and Community Investments programs and in this role, I develop partnerships with clients who are seeking to amplify their social impact through engaging with charities and social enterprises, working on social business models, impact investment and social finance and developing cross sector collaboration.

I also advise a number of social enterprise clients on corporate and financial structures so that they can take advantage of capital and funding streams and corporate and government partnerships. I am on the ISO and Standard Australia's Technical Working Groups for Green and Sustainable Finance. This engagement enables me to provide clients with up to date information about sustainable finance, local market and global trends.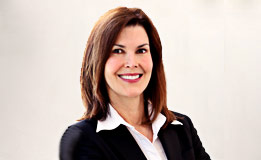 Jane Watts
Jane was appointed General Manager, Westpac, BankSA and BoM in July 2019 and has extensive experience in the Banking and Financial Service Industry.

Previously Jane was General Manager, Private Wealth for 8.5 years. Private Wealth brings together Westpac Private Bank, St George Private and Bank of Melbourne Private, as well as a unique direct wealth offering for high net worth clients. From October 2017 to April 2019, Jane's role was expanded to cover BT's Advice business which encompassed both its salaried financial advice business as well as its licensee businesses. Jane was also the GM BT Marketing and Digital for 15 months from 1 July 2014 to 30 November 2015 in addition to her Private Wealth leadership remit.

Before that Jane was an Executive Director at Macquarie Bank and Head of Wealth Management. Jane also spent time at Lend Lease/MLC where she was the CEO of one of the retail financial services distribution businesses.

Jane started her career at Westpac, with roles including General Manager of Human Resources for Westpac's Retail Financial Services Group.

Jane is passionate about inclusion and diversity. She has been actively involved in many causes including Dress for Success and The Multiple Sclerosis 24-hour mega-swim. Jane was also one of the BT GM sponsors for the Cultural Diversity Leadership Employee Action Group which champions and celebrates cultural diversity and inclusion for our people, customers and communities. Jane is passionate about empowering employees to make a meaningful difference for our customers and clearing the way to ensure this can happen.

Jane has a Bachelor Social Science (Honours) and a PhD (Organisational Psychology).
Our Leadership Team
Susan Bannigan, Westpac Foundation CEO
Susan has over 26 years' experience in the financial services industry in Europe and Australia.
Susan joined Westpac in 1995 and has held senior roles in finance, treasury and business leadership across the Westpac Group.
From 2007-2012 Susan was the Chief Financial Officer of RAMS with responsibility for the IT, finance, legal and compliance functions.
In 2014 she was appointed CEO of the Westpac Bicentennial Foundation, now known as Westpac Scholars Trust. Westpac Scholars Trust is a scholarship fund with an exclusive focus on the education of Australia's next generation of leaders who will shape the social and economic progress of our nation in the areas of our relationship with Asia, technology and innovation, and community leadership.
In 2018 Susan was appointed to also lead the Westpac Foundation where she works closely with Westpac, community groups, social entrepreneurs and the business sector to support new innovations in addressing the complex issues of homelessness, long-term unemployment, social inclusion for refugees and those living with issues of mental health in communities across Australia.

Prior to joining Westpac, Susan spent three years in investment banking in London and five years as a Chartered Accountant with KPMG in Sydney, Solomon Islands and Paris.

Susan holds a Bachelor of Economics, is the Chair of the Business and Higher Education Roundtable and is a member of the Institute of Chartered Accountants and the Australian Institute of Company Directors.