2020 annual reporting suite
Bringing together Westpac Group's 2020 financial, non-financial and sustainability performance
Chairman's report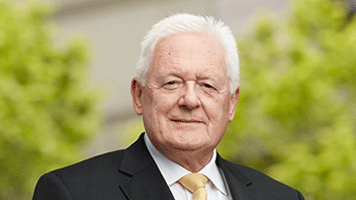 I am very pleased to have become the Chairman of such an important Australian company as Westpac in what has become a difficult time for us and the industry more broadly. The country, the banking sector and Westpac have been here before, but in different circumstances, and as before, recovery will re-emerge.

CEO's report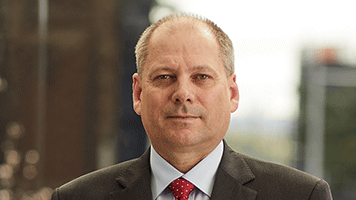 This has been a year like no other. COVID-19's impact has been profound and has created challenges for many individuals and companies. The sharp decline in economic growth, low interest rates and higher impairment charges have materially impacted the sector's and our earnings. At the same time, our own issues, including responding to our shortcomings in risk management – particularly in financial crime – have contributed to lower earnings.
Our 2020 Full Year reporting suite includes our Annual Report, Full Year Financial Results, Investor Discussion Pack, Sustainability Performance Report, Pillar 3 Report, and other shareholder information including for our Annual General Meeting.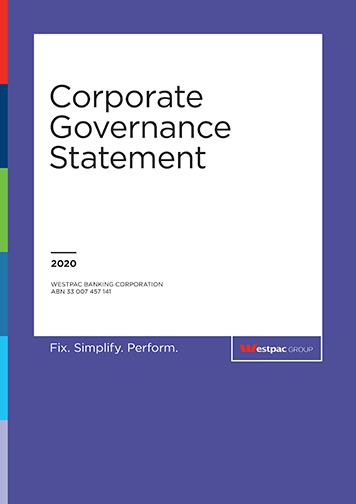 Corporate Governance Statement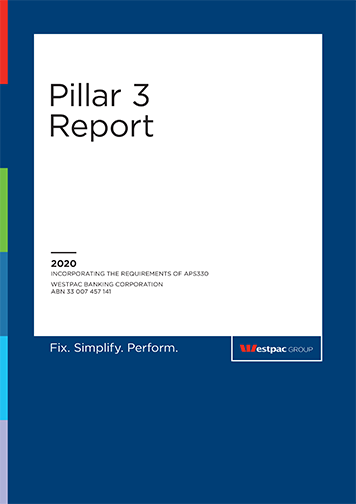 Pillar 3 Report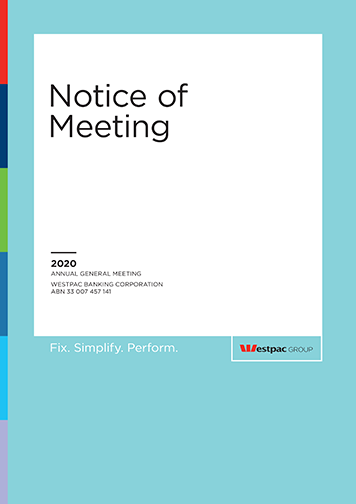 Notice of Meeting