Protect Yourself or Your Business
Use our easy to follow security checklist and make yourself a harder target for scammers.
Stay protected against fraud and scams

Get familiar with our general hints and tips with Be Safe & Secure
Read our Be Safe & Secure (PDF 2MB) guide loaded with hints and tips so you can better safeguard yourself and your business from potential threats.

Stay up to date
Visit our latest scams page, check out the Australian Government and other partner websites and keep up to date with the latest information on scams and what you can do to protect yourself.

Take action to protect yourself
Take the actions below today, to better protect yourself against fraud and scams.

Fraud, Scams & Security articles to help you
Learn how to prepare, prevent, detect and respond to online threats or scams - for you, your family or your business.
Learn in 2 minutes how to spot the latest scams
Bank impersonations
Business email compromise scams
Investment scams
Take action to protect yourself
Stay one step ahead of scams
Use caution when receiving phone calls or emails claiming to be from a reputable organisation and consider what they are asking for.
Does this sound right? Would someone really ask me to do this?
Westpac will never ask you to download software and sign-in to your banking. If a caller is pressuring you to gain access to your accounts simply hang up and call us at 132 032 for assistance.
Know what to look out for
Learn how you can spot different types of scams and what you can do to avoid becoming a target.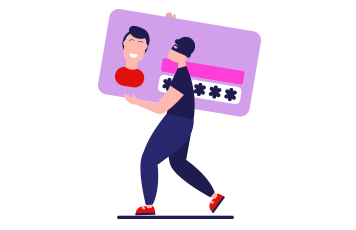 What's your scam safety score?
Take our quiz to test your knowledge
Answer simple multiple choice questions to learn about different types of scams. It's a classic format, and these straight-forward questions have been designed to both teach and test you.