Speak with a scam specialist
If you've been the target of a scam and reported a case with our scams team message us for an update.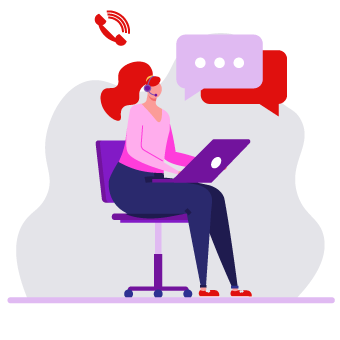 Reporting a case with our specialists
How do I report a scam case?
If you have not already called our Scams Assist team to report your concern, please call us on 1300 364 294, and select Scams when prompted.
What happens next?
Once a case has been created you'll receive a case reference number via SMS. You'll be required to provide your scam specialist this reference number to request an update on the investigation.
How to request an update about an existing case
1. Have your case number handy
Our scams team will require your case number to provide an update. If you don't have this available, refer to your text message from Westpac.
2. Speak to a scam specialist
On the right-hand side of your screen select the 'Message us' button to start the conversation.
For more information visit our Security Hub
Stay safe, smart and secure
To help better protect you and learn how you can avoid and respond to scams, our Security Hub provides all the information to make yourself a harder target for scammers.
Update to the latest version of the Westpac App to stay safe