Everything You Ever Wanted To Know About Savings Goals (& How To Achieve Them)
Your step-by-step guide to making your hard-earned cash work harder for you.
September 2020 – 7 minute read
Key takeaways from this article:
Deciding on and naming your goals
Prioritising goals
Setting deadlines
Streamlining your savings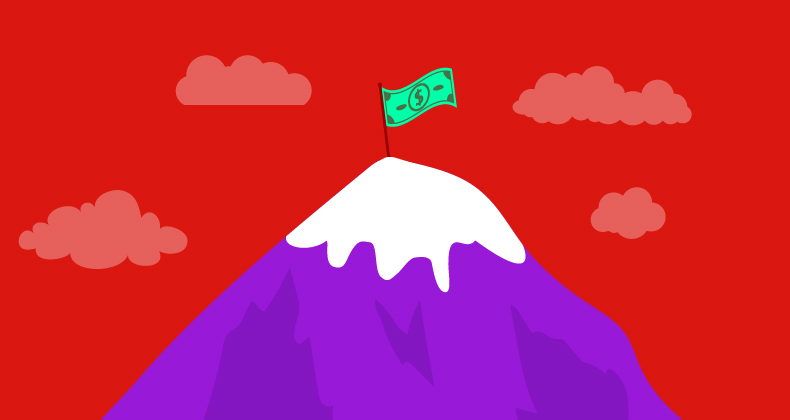 Let's be real: most of us find it tricky to save. If you don't know where to start or if you want to take your savings game to the next level, you're not alone.


Below, you'll find a few wise money-saving tips, including the stuff you need to know about understanding savings goals, setting them, and working towards them.
Name the goal
So, you've decided you want to start putting away a bit of cash. Perhaps there's a new car in your sights or you're saving for a home. Maybe you want to squirrel some cash away for a trip down the coast or simply have a little peace of mind knowing you've got a safety net if things don't go to plan.


The first rule of savings goals is to properly and fully define what it is you're saving for. Naming it makes it real and gives a good framework to kick off your plan.


After jotting your goals down, you can then give them legs in your Westpac Life savings account. Here, you can set up to six different goals in the one account. This way you can see exactly what you're working towards (and how far you have to go).
Give yourself a deadline
How soon do you want those funds? After sketching out your goals, the next step is to determine a realistic timeframe in which to work towards them. You can then attach a deadline to each of the goals in your Westpac Life savings account.


'Realistic' really is the name of the game here – we might all want to see huge balances in our savings accounts as fast as possible, but try not to spread yourself too thin. After all, meeting your expenses and leading a comfortable life are just as important as growing your savings balance.


Balance aspiration with pragmatism: work out how much you can comfortably save when you get paid – perhaps as a percentage of your income – then sort how long it'll take to reach your deadline based on that.


Whatever you decide on, commit to your plan and review it regularly to make sure you're on track.
Prioritise
Because you'll likely have a few savings goals on the go at once, it's crucial to make sure you're prioritising.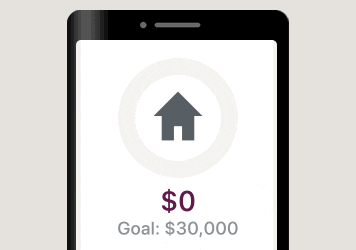 What's pressing at the moment? What goal do you really want to make happen first? Maybe you want to work towards "new shoes" while also chipping away at a "House Deposit". You can set up your savings goals in whatever way makes the most sense for you.


Importantly, you can also see how you're tracking in real time! These savings tools make it easy to see if you're lagging behind on any goal, or if you're well ahead of schedule.
Embrace autopilot
Saving can be hard work, so why not make it easier for yourself? Setting up regular automated deposits towards each of your savings goals can help you effortlessly stick to your plan. This handy hack is built right into a Westpac Life savings account, which means your balance will grow in the background while you get on with life.

No doubt you'll be pleasantly surprised by how much you've put away without even realising.

And, even better, you could earn some sweet bonus interest on top of an already-strong base rate when you regularly grow your balance. If you're aged between 18 and 29, you could earn up to 5.2% p.a. variable interest on savings up to $30k*. That's extra cash that can go towards your savings goals!

There's nothing more satisfying than ticking off a savings goal – no matter how big or small – and getting rewarded after all your hard work. So why not get started today?
You may find these useful

Things you should know
This information is general in nature and does not take your personal objectives, circumstances or needs into account. Before making a decision about any of our products or services, please read all the terms and conditions and consider whether the product or service is right for you. Fees and charges apply and may change.
Westpac Life variable interest: includes a standard variable base rate plus a variable bonus rate. To earn the variable bonus interest you must make a deposit to your Westpac Life account, ensure the account balance is higher at the end than the beginning of the month and keep the account balance above $0. Interest is calculated on the daily balance of your Westpac Life account and paid on the last business day of the month.
Spend&Save bonus variable interest:
You must be aged 18-29 with a Westpac Life and a Westpac Choice account – both in the same name. Joint accounts are not eligible.
If you have multiple Westpac Life or Choice accounts, only the earliest opened account is eligible.
You must make 5 eligible purchases with the debit card linked to your Westpac Choice account and have these settled (not pending) within a calendar month. The following transactions are ineligible: ATM transactions, PayID, BPAY, EFTPOS cash-out only transactions, direct debits and paying off a credit card account.
For bonus interest qualification, a month is the period from close of business on the last business day of the prior month to close of business on the last business day of the current month. Bonus interest is calculated on the daily balance of your eligible Westpac Life account up to $30,000, and paid to your eligible Westpac Life account by the 20th day of the following month.
If your eligible Westpac Life account is closed before 21st day of the following month, the bonus interest will not be paid.
Only one Spend&Save bonus interest offer per customer.
Offer may be varied or withdrawn at any time in accordance with the

Deposit accounts for Personal customers Terms and Conditions. (PDF 897KB)
Total variable interest: total variable interest consists of two parts: Westpac Life variable interest and Spend&Save bonus variable interest. To earn the total variable interest, you must meet the criteria for both parts.