FUNDS ON-CALL
Flexi Loan lets you access funds whenever you need, without having to reapply.
A Flexi Loan is a different type of personal loan. Instead of having to take your whole balance in one lump sum and pay interest on that, you choose to withdraw as much as you need, whenever you need to – and only pay interest on those amounts. It also gives you more choice in how you repay the amount borrowed.
Also known as 'a line of credit', it's our alternative finance option that could help with your personal cashflow and unexpected expenses.
Key Flexi Loan benefits:
A flexible way to access funds, with a limit of $4,000 - $50,000 1
Interest is only charged on the funds you use, not your entire limit
An ongoing variable interest rate of 16.99% p.a.
$0 redraw (withdrawal) fee.
How could you use a Flexi Loan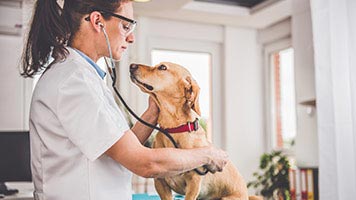 Unexpected expenses
A ready reserve of funds for anything from vet bills to car repairs.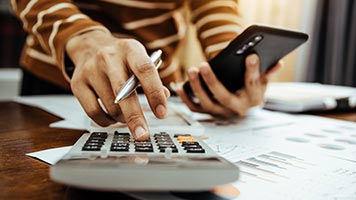 Cashflow and budget control
Gives you extra control if your income or expenses are irregular.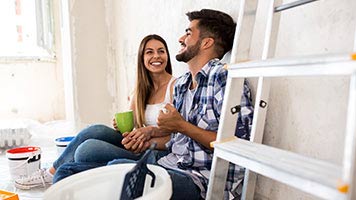 Ongoing expenses
Thinking of continuing education, a wedding, some home improvements, starting a family or something else?
Unlike our other personal loans, a Flexi Loan is a reserve of funds you're already approved for, that you can access again and again without having to reapply. This is also known as a 'flexible line of credit'. 
You can use as little ($500 minimum) or as much of your available balance as you need
You access funds by transferring them from your Flexi Loan account to another Westpac account
You can also make BPAY® payments directly from your Flexi Loan account
There's a choice of repayment options to work with your cashflow, including our repayment instalment plan 2
While a minimum monthly repayment is required when there's a balance owing, because there is no set loan end date, repayment discipline is needed – to help lower the amount of interest you'll be charged.
Key rates and fees
| Rate or fee | Amount |
| --- | --- |
| Annual variable rate | 16.99% p.a. |
| Lending establishment fee | $150## |
| Monthly loan account fee (only charged on the months you use your account, or have a balance owing). | $12 |
Fees that may apply

| Fee | Amount |
| --- | --- |
| Missed payment fee | $15 |
| Redraw | $0 |
| Bank cheque fee | $10 |
| Overlimit fee | $15 |
Things you should know
This information is general in nature and has been prepared without taking your objectives, needs and overall financial situation into account. For this reason, you should consider the appropriateness of the information to your own circumstances and, if necessary, seek appropriate professional advice. Please consider your individual circumstances before applying for a Westpac Personal Loan. Credit criteria, fees, charges, terms and conditions apply. Information is correct as of 1 November 2023.
1. Ongoing access to credit: Withdrawals are subject to authorisation. A $500 minimum applies.
2. The minimum monthly payment is the minimum amount you need to pay each month, which includes;
The monthly loan account fee
2% of the statement's closing balance (excluding the monthly loan account fee) or the full closing balance if under $10, whichever is greater
Any overdue amount owing, or the amount of your closing balance which exceeds your credit limit, whichever is greater.
##The lending establishment fee will be added to your loan amount. Please read full terms and conditions before making a decision to apply for a Westpac Personal Loan.
BPAY® is a registered trademark of BPAY Pty Ltd ABN 69 079 137 518.