Flexi Loan
An ongoing line of credit facility you can access when you need to, without having to reapply.
With a Westpac Flexi Loan, you can:
Withdraw funds whenever you need them, without reapplying 1
Pay interest only on what you've used – not your whole credit limit
Repay what you like each month, over the monthly minimum repayment
Transfer funds from your Flexi Loan account to a transaction account or pay bills directly using BPAY®.
How does Flexi Loan work?
A Westpac Flexi Loan is a line of credit that gives you:
A dedicated account with a credit limit of $4,000-$50,000
An interest rate of 16.49% p.a. on the funds you use
Term plans to help you plan to repay what you borrow
A flexible way to access credit that's ready when you are.

Please note: You need a higher level of discipline to pay off the loan principal on a Flexi Loan than with other loan types. Use our Personal Loan selector to check that Westpac Flexi Loan suits your needs.
Only existing Westpac customers can apply for a Flexi Loan online – please call us or visit a branch if you're not a Westpac customer.
How could you use this loan?

Renovations
Fund several smaller purchases to support large or ongoing projects, such as home renovations.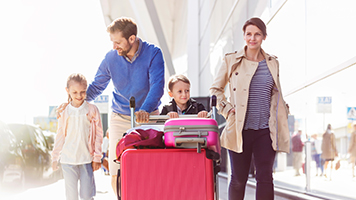 Travel
Cover large expenses, such as flights and accommodation, or daily expenses while you're away.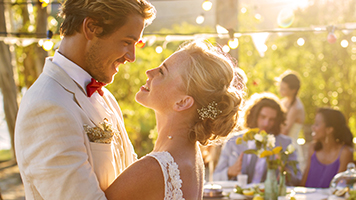 Wedding
Planning your big day? Be ready when you find the ring, the dress, the venue and the florist.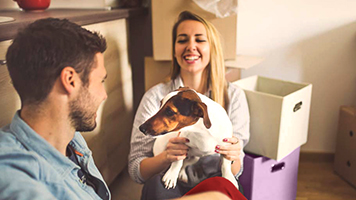 A mix of things
If you're working on a number of projects, you could use a Flexi Loan to cover costs for any or all of them.
The easiest way to make a withdrawal is to transfer funds into your Westpac transaction or savings bank account. You can still withdraw funds if you don't have an account – simply choose from the available Westpac Flexi Loan Withdrawal Options (PDF 28KB).

Each Flexi Loan has a set credit limit but no fixed term or end date. You can withdraw from your Flexi account up to your credit limit and repay in your own time, provided you make the minimum monthly repayment.

This makes the loan more flexible than loans with a fixed term. If your approved credit limit is more than you need, simply withdraw the amounts you want to use as required. You'll then have further funds available to draw on at a future date, up to your credit limit.
Alternatively, you can reduce the approved credit limit to an amount that suits you above the minimum of $4,000.

For each withdrawal, you can choose one of 2 repayment options:

Term Plan
Choose a time-frame (or term) between 1 and 5 years, in which you aim to repay the amount you've withdrawn in full.
Base Plan
Choose a different amount to repay each month depending on your budget, provided you meet that month's minimum monthly repayment. These payments continue until you have paid back the loan funds used.

Whichever option you choose, you can change the repayment amount at any time, provided you meet the minimum monthly repayment.
The minimum monthly repayment on your Flexi Loan is equal to:

2% of the closing monthly unpaid balance (rounded up to the nearest dollar) or $10 – whichever is greater, plus
The greater of any unpaid past due amounts from previous statements, or any amount that exceeds the credit limit.

Reduce the hassle of remembering to make monthly repayments by setting up a Westpac Flexi Loan Direct Debit (PDF 60KB). You can also make repayments using:

Westpac Online Banking
Westpac Telephone Banking
BPAY®
In person at any Westpac branch.
COVID-19 has impacted the time it takes to process and follow up on incomplete applications. To ensure we assess your application in a timely manner, please read the following sections carefully before applying.

How do I know if I'm eligible?
Applicants must:
Be aged 18 years or over
Have regular permanent income
Be a permanent resident of Australia or,
Hold an

acceptable visa (PDF 34KB)

and have confirmed employment in Australia if they are a non-resident.
If you're applying online, you also need to have used a Westpac transaction account to receive your salary for the past 2 years or be a Westpac Home Loan customer.
If you'd like to find out whether your visa qualifies you or want to apply for a personal loan under an acceptable migrant visa (PDF 34KB), please call our Personal Lending Centre on 1300 720 697 to discuss.
This loan must be mainly for personal use. Call Westpac Business on 132 142 (8am-8pm, Mon-Fri) to find out more about business loans.
What information do I need to provide?
Please review our Identification Checklist for Individual Customers (PDF 657KB) before applying.
You will need to provide details of your current financial situation. This will include your:
Current employer's name, address and main switchboard number
Recent tax information, if you're self-employed
Weekly after-tax income for each person applying for the loan
Asset, savings and investment details
Amounts owing on your credit cards, store accounts, etc.
Details of other expenses.
We may contact you using the details you provide to help you complete your application. If you're already a Westpac customer, check that the details we have on record are up to date before proceeding. You can confirm by calling 132 032 or in Westpac Online Banking. Allow 24 hours for records to update.
How can I apply?
Online
Customers who hold a Westpac Home Loan or have had their salary deposited into a Westpac account for the past 2 years can apply online in less than 10 minutes.
Over the phone
Apply over the phone by calling 1300 720 697 (8am - 8pm, 7 days a week).
In person
Apply at your nearest branch.
What happens after I apply?
If you meet the credit criteria and are approved for a Flexi Loan, you will receive your contract by email and could have access to funds within 15 minutes of acceptance (provided you're registered for online banking). If you are not registered for online banking, you will need to go to your nearest branch to access the funds.
Things you should know
Flexi Loans Conditions of Use (PDF 272KB)
This information is general in nature and has been prepared without taking your objectives, needs and overall financial situation into account. For this reason, you should consider the appropriateness of the information to your own circumstances and, if necessary, seek appropriate professional advice. Please consider your individual circumstances before applying for a Westpac Personal Loan. Credit criteria, fees, charges, terms and conditions apply. Information correct as of 20 September 2021.
1. Ongoing access to credit: Withdrawals are subject to authorisation. Interest rates subject to change.
##The establishment fee will be added to your loan amount. Please read full terms and conditions before making a decision to apply for a Westpac Personal Loan.
BPAY® is a registered trademark of BPAY Pty Ltd ABN 69 079 137 518.