My Merchants
Make shopping and ordering online even more safe and secure with Westpac My Merchants.
My Merchants helps you shop online securely
Westpac My Merchants lets you shop and order online without needing to share your card details, because your card number is replaced with a unique identification code called a 'digital token'. This digital token, which won't contain your personal information, is used by the merchant instead of your card number, helping protect you online.
You can set up My Merchants with selected merchants in the Westpac App
Connect to a merchant through the Westpac App
Your card details will be replaced by a digital token which is unique to both you and the retailer you're shopping with
When you make a payment, the digital token is transmitted – not the card details
If your card details ever change, the new details are automatically updated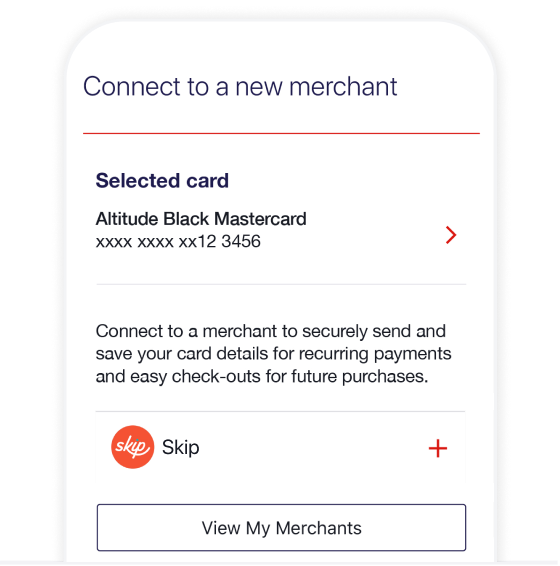 You can connect your card to a merchant from a list of leading businesses in the Westpac App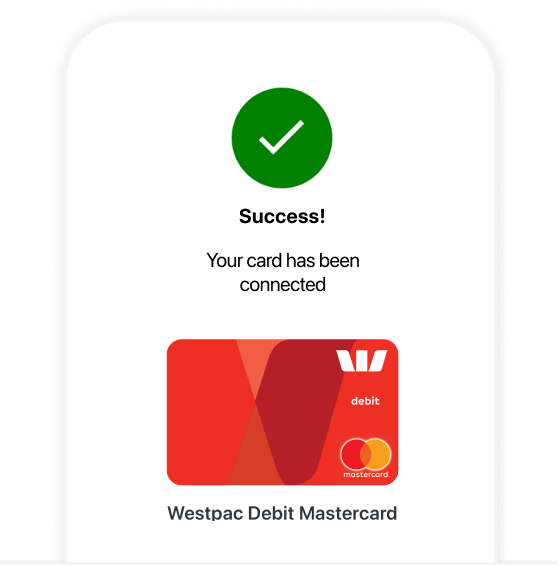 Once you're connected to a merchant, payments are processed by a digital token, in place of the card numbers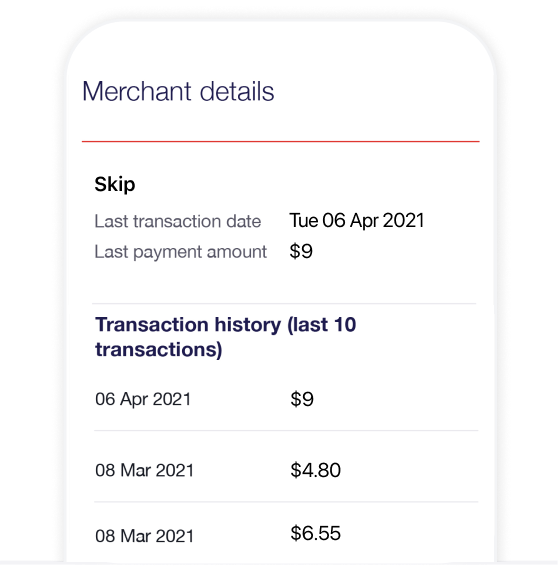 Need to check a payment? You can view a list of transactions with a merchant at any time in the app
What are the benefits of My Merchants?

Pay securely
Pay with greater security without needing to share your physical card details

Convenience
Connect to new merchants and review merchant transaction history via the Westpac App

Set and forget
No need to provide your card details to the merchant again if your card is replaced due to being lost, stolen, or expires
In the Westpac App
Before trying these instructions please make sure you update to the latest version of the app.

Search My Merchants in the Smart Search bar, or

Tap Cards at the bottom of the home screen, and select Controls > My Merchants from the account menu
Things you should know
Before making a decision about any of our products or services, please read all the terms and conditions and consider whether the product or service is right for you. Fees and charges apply and may change.
Mastercard® is a registered trademark of Mastercard International Incorporated.