EASY BREEZY SPEEDY
Keep your card details saved for a safe and easy way to pay.
What does 'saving' your card details mean?
If you keep your card details on file with a service or business, it just means you give that provider permission to keep your card details saved. That means you don't have to re-enter your details every time you make a purchase with them. Handy, right?
Why save your card details?

Convenient
No need to find your physical card or repeatedly enter in your card details.

Worry-free
Means you can put recurring bills on autopilot, so you don't miss a payment.

Rewarding
Access special offers (all eligible cards) or accelerate your rewards points (credit cards only)6.

Save your card details to access special offers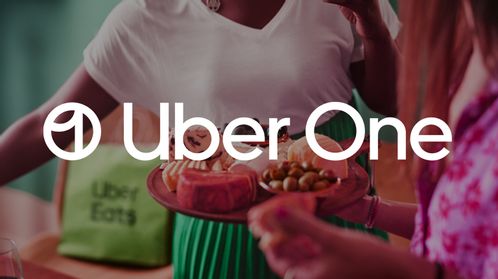 Get 4 or 6 months Uber One membership+
Just link or sign up with an eligible Westpac Mastercard® to unlock:
$0 Delivery Fees and reduced Service Fee (up to 30% off) on eligible orders.
5% credit earned on all rides and priority access to top-rated drivers.
Uber One exclusive offers like promotions and experiences.
T&Cs apply.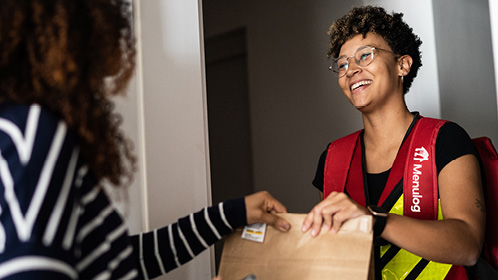 Savings delivered with Menulog
Save $15 off your first Menulog order#
when you pay with your eligible Westpac
Credit or Debit Mastercard®.
Where can I save my card details?
Having all your payments made in the same way will give you a better view of outgoing finances, helping you budget. Here are a few suggestions of places you can keep your card details saved.
Recurring bills
Phone, electricity, insurance, internet, charity donations.

Subscription services
Like online content providers.
Services you use frequently
Food delivery services, transport cards, tolls.

See more types of recurring payments
You'll stay protected from fraud
Keeping your card details saved doesn't mean you're unprotected. You'll remain covered by Westpac Protect™ 24/7 and our Fraud Money Back Guarantee*. You should, however, make sure you only provide your card details to reputable merchants and always contact us immediately if you suspect any fraudulent activity.

Learn more about how you're protected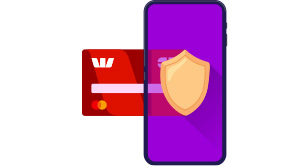 Frequently asked questions
Yes, as your replacement card will have different card details you will need to advise the merchant.
Things you should know
+Service Fee applies to $0 Delivery Fee orders. Delivery benefits available only for eligible stores showing the Uber One icon. $20 minimum order (excluding fees) to receive delivery benefits (including $0 Delivery Fee) from participating restaurants, $40 minimum order for eligible grocery and other stores. Service Fee discount is visible at checkout and varies depending on basket value. Service Fee discount does not apply to high value orders where the Service Fee cap has been reached or grocery orders packed by Delivery People. Latest Arrival estimate is shown once your order is placed and is not a guaranteed delivery time. Subject to consumer laws, your $5 Uber One Credit is the max amount you can receive if the Latest Arrival estimate is missed. $5 Uber One Credit not available for orders delivered by a store or for grocery orders packed by Delivery People and will expire after 30 days. 5% Uber One Credit on rides will expire after 60 days and will not apply to the portion of payment made with Uber One Credits. Top-rated drivers may not be available for every ride. Avoid incurring the charge for the next billing cycle by cancelling in app 48 hours before your billing date or contacting support.
This offer is available for redemption by you, using an applicable Mastercard card. World & Platinum Mastercards are eligible for 6 months free Uber One membership and all other Mastercards are eligible for 4 months free Uber One membership, upon clicking the link to redeem and signing up to an Uber One account or linking the eligible Mastercard to an existing Uber One account. Provided you have not cancelled your membership, or if Mastercard ends the offer, you authorize Uber to charge you $9.99 at the time the offer ends at the end of the Promotion, and once every following month, using your selected payment method, until you cancel. Cancel in app up to 48 hours before the Promotion ends to avoid incurring the charge for the next billing cycle or contact support. Subject to consumer laws, your recurring payment is not refundable.
If you are currently an active member, you will only be eligible to accrue one Uber One free trial offer. Your accrued Uber One free trial offer will be viewable in the Uber One member hub.
Active members on Mastercard funded memberships redeemed prior to 1 August 2023 will only be able to activate this offer once their current Uber One offer ends.Offer period: 1 September 2023 – 29 February 2024.
#Terms and conditions apply. This voucher ($15) off your first order is available to eligible Westpac credit and debit card holders who do not already have a Menulog account and have not previously placed an order online with Menulog (new customer offer), minimum spend is $30 excluding any service fees. This voucher can be redeemed by applying your unique code at the checkout on Menulog.com.au or in the mobile app. The voucher code is only valid once per eligible customer and orders must be placed with your eligible Westpac credit or debit card. Voucher code will be sent to eligible customers via SMS to the phone number submitted on the form contained on offers.menulog.com.au/westpac
Menulog reserves the right to disqualify from receipt of the offer any person who is not an eligible customer. Vouchers may not be sold and cannot be refunded, converted into money or combined with any other vouchers. The offer is valid for redemption until 29/02/2024. This offer may be varied or withdrawn at any time. This offer is not available in conjunction with, or in addition to any other special offers, negotiated rates or discounts. Menulog retains the right to cancel any usage of the voucher in case of suspicions of fraud or misuse.
6. Rewards Points: The earning and redemption of Altitude Points, Velocity Points and Qantas Points are subject to the Altitude Terms and Conditions (PDF 141KB). Purchases that are not eligible to earn Rewards Points are set out in the Altitude Terms and Conditions (PDF 141KB). You do not receive points if you have not paid the Minimum Payment Due in full and on time and in other circumstances. Points earnt for PartPay (PDF 96KB) Purchases are based on the full value of the purchase, and not on each instalment amount.​ Qantas and Velocity Points earned during a statement cycle are added to your respective Points balance on a monthly basis.
For Altitude Qantas Platinum cards, earn 0.5 Qantas Points per $1 up to a maximum of $100,000 spent on eligible purchases annually. For Altitude Qantas Black cards, earn 0.75 Qantas Points per $1 up to a maximum of $250,000 spent on eligible purchases annually. This annual limit resets in January each year, based on your statement date. Bonus Points earned are not part of your annual cap.
© Westpac Banking Corporation ABN 33 007 457 141 AFSL and Australian credit licence 233714.