Get serious about saving
There's a secret to mastering the art of saving. The trick is to know what you're saving for and to save on a regular basis – even if you have to start small.
Start kicking your savings goals sooner

Getting into a regular savings habit might seem like hard work, but it's easier when you have a clear goal in mind. Not only can goals help keep you motivated, you can also put your savings on autopilot with a regular transfer, so you can start kicking your savings goals sooner.

The first step to savings success is knowing what you're saving for, so start thinking about what your goal is. Perhaps it's a holiday, a home deposit or your child's education. Maybe you want to start growing your wealth, or the security of having some money put away for a rainy day, in case the 'just in case' should happen. Whatever your goal is, make sure you're clear on what it is.

Keeping your motivation moving
Once you know what you're saving for, these simple tips can help keep the motivation magic on track.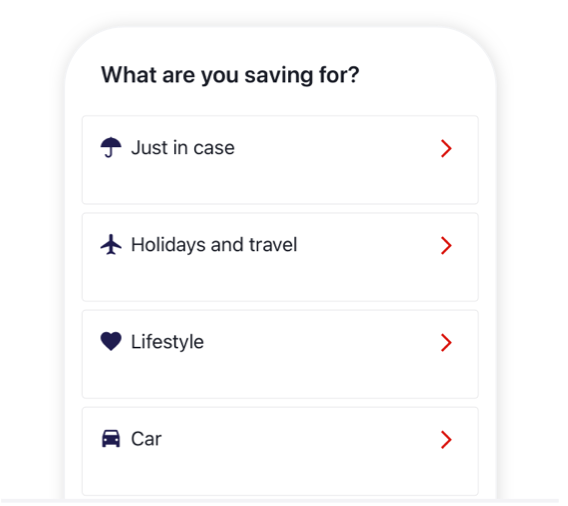 Be clear what you're saving for

Keep in mind what you're saving for and how good it'll feel once you've reached your goal.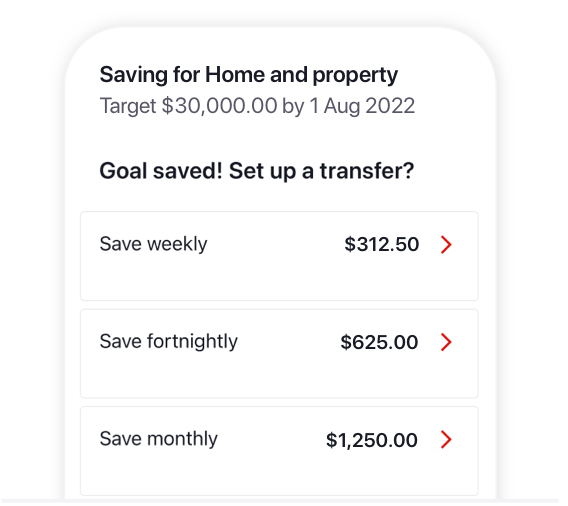 Save small and save often

Even adding a little bit to your savings on a regular basis will soon start to build up (you can always increase how much you're saving later on).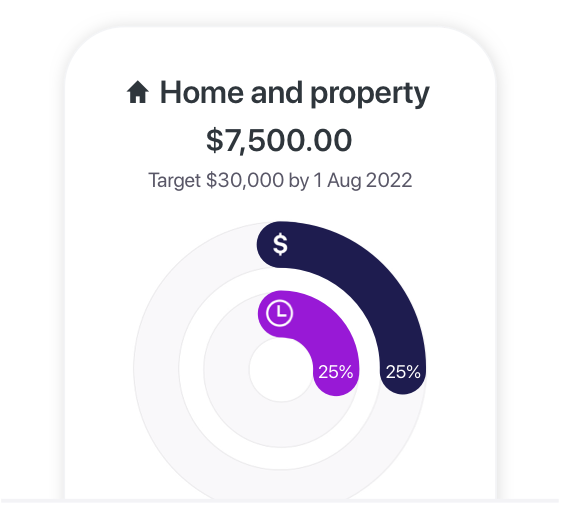 Keep your eye on the prize

Checking in to see how much progress you've made feels good - really good! Make sure you have a way to visualise how you're progressing to help you stay pumped.

Discover goals at Westpac

Whatever you're saving for, Westpac Life makes it easy to manage all your savings goals with just the one account.

Things you should know
Before making a decision about any of our products or services, please read all the terms and conditions. Fees and charges apply and may change.
Savings Goals
: Both an account holder and an authorised user can use the Savings Goals feature, including to view, add, edit and delete the savings goals on a Westpac Life or Bump account.

Westpac Life account:
to open a Westpac Life account you need to be aged 18+ (if you're under 18, check out our
Bump savings account
)
Westpac everyday account: To open a Westpac Life or Bump account, customers must hold a Westpac everyday account in the same name and be registered for Online and Phone Banking. Fees and charges may apply on the everyday account.