Savings account interest rates
At a glance you can compare savings account rates to work out what best suits your needs. An online savings account usually offers a higher interest rate; while those with a specific goal might prefer a savings account that rewards regular savers with bonus interest.
Westpac eSaver
A savings account that offers a great interest rate with access to funds through a linked account via Online Banking and Telephone Banking.
| | |
| --- | --- |
| Total variable rate | 0.25% p.a. for the first 5 months (new eSaver customers only) |
| Standard variable rate | 0.05% p.a. |
| Special offer rate | Total variable rate includes fixed introductory bonus of 0.20% p.a. for first 5 months for new eSaver customers |
Bump Savings - for under 18s
A regular savings account designed for children to support their long-term savings needs
Total variable rate
0.55% p.a. if bonus interest criteria are met
Standard variable rate
0.30% p.a.
Bonus variable rate

0.25% p.a.

Bonus interest is payable each month that you:

Make a deposit to the account;
Ensure your account balance is higher at the end of the month than the beginning; and
Keep your account balance above $0 at all times.


For bonus interest qualification, a month is the period from close of business on the last business day of the previous month to close of business on the last business day of the current month
Term Deposits
A term deposit let's you invest your money with the certainty of a fixed interest rate and a choice of terms.
Our current term deposit rates are shown below. Interest rates are % per annum. All investment balance ranges are $5,000 < $2,000,000 Australian dollars.
| Term | Interest paid at maturity or annually | Interest paid monthly |
| --- | --- | --- |
| 1 < 2 months | 0.05% | 0.05% |
| 2 < 3 months | 0.05% | 0.05% |
| 3 < 4 months | 0.07% | 0.07% |
| 4 < 5 months | 0.07% | 0.07% |
| 5 < 6 months | 0.10% | 0.10% |
| 6 < 7 months | 0.15% | 0.15% |
| 7 < 8 months | 0.20% | 0.20% |
| 8 < 9 months | 0.20% | 0.20% |
| 9 < 10 months | 0.20% | 0.20% |
| 10 < 11 months | 0.25% | 0.25% |
| 11 < 12 months | 0.25% | 0.25% |
| 12 < 24 months | 0.25% | 0.25% |
| 24 < 36 months | 0.30% | 0.30% |
| 36 < 48 months | 0.30% | 0.30% |
| 48 < 60 months | 0.30% | 0.30% |
| 60 months | 0.30% | 0.30% |
Get up to 2.5% p.a. variable interest on your savings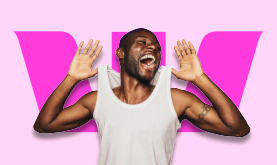 When you grow your savings with a Westpac Life account and make 5 eligible purchases with a debit card linked to your Choice account each month
This is made up of 0.15% p.a. variable base rate + 0.10% p.a. variable bonus for saving each month + 2.25% p.a. Spend&Save bonus for spending 5 times. Applies to the first $30,000 in your Westpac Life savings account. After this amount you'll earn 0.25% p.a. variable interest.*
Things you should know
Conditions, fees and charges apply and may change. Unless otherwise specified, the products and services described on this website are available only in Australia from Westpac Banking Corporation ABN 33 007 457 141 AFSL and Australian credit licence 233714