This way to savings
Easy to follow steps to you help earn bonus interest
It all adds up to bonus interest
Whether you're saving for something big or small, it takes focus and determination. But by following our steps, you'll be well on the way to growing your balance. And when you keep your balance above $0 at all times during the month, you'll also earn bonus interest on top of your base interest* rate.

5.00% p.a. variable interest

This is your total reward rate and includes a base variable rate of 2.00% p.a. plus the bonus variable rate of 3.00% p.a.

Take the thinking out of saving
You can set up recurring transfers to help you grow your savings balance. If you prefer the freedom of manual payments, just follow the same steps.
Check which app you have: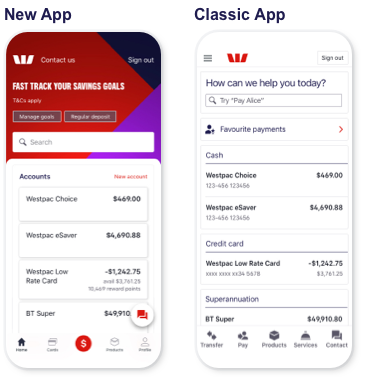 New Westpac App

1. Tap '$' and select 'Transfer between accounts'.
2. Select account to transfer into your Life account.
3. Enter the 'Amount' and tap 'Schedule'.
4. Select the date and 'How often' to make the payment.
Classic Westpac app
1. Tap 'Transfer'.
2. Tap account to transfer 'From' and then Life account to transfer 'To'.
3. Enter the 'Amount', 'When' and 'How often'.
4. Tap 'Next' to confirm your payment.
Things you should know
Before making a decision about any of our products or services, please read all the terms and conditions and consider whether the product or service is right for you. Fees and charges apply and may change.
* Bonus interest: You will be eligible for bonus interest if during the month (subject to transaction processing times):
a. your account balance has not fallen below $0; and
b. you (or someone on your behalf) have made a deposit of any amount; and
c. the account balance on the last business day of the month is higher than the account balance on the last business day of the previous month.
Interest paid into your account does not qualify as a deposit in terms of bonus interest eligibility.