Juggling finances and life as a new parent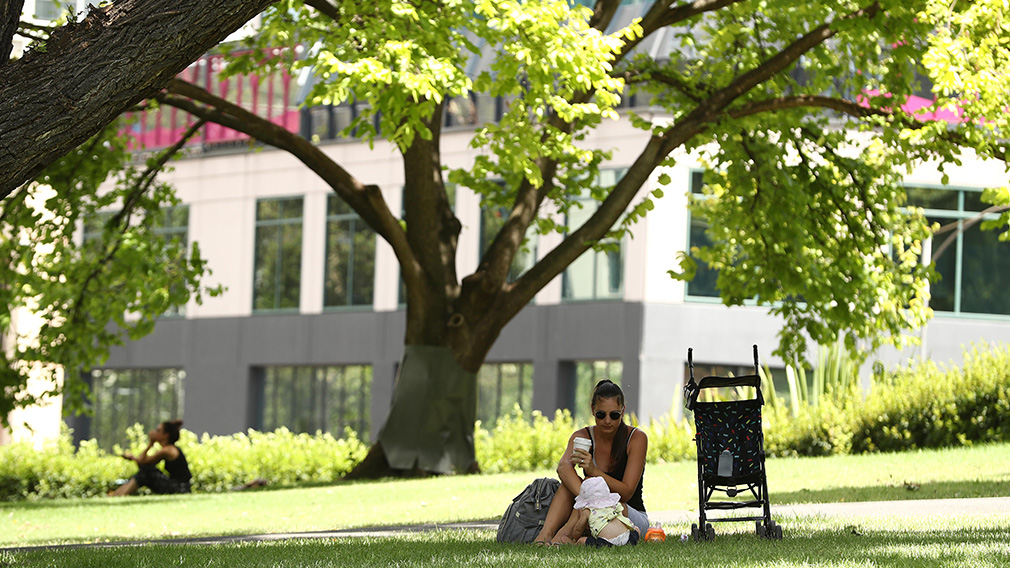 It's a challenging time to be a new parent.

Whilst much of normal life came to a halt last year, new life continued. Yes, the economy has bounced back faster and stronger than expected, and some semblance of normality has returned. But many expectant and new parents may still be feeling increased anxiety, whether due to uncertainty about their job, their living situation, or the virus itself.

As a parent of three children, I can say from experience that the arrival of a new baby is a busy time that comes with its own unique set of emotions. While there is so much joy in a new life, there are also significant life changes: sleepless nights, less going out at night, a lot more visits to parks…

Unsurprisingly, there's also unexpected costs, which may leave some parents feeling concerned about their financial situation.

Since the beginning of the pandemic, there's been a connection between financial stress and parenthood. In August 2020, research from the Melbourne Institute showed that financial stress was higher for parents whose youngest child was between zero and four years, than people without a child up to 18 years old.

Following an expected short-term dip in Australia's fertility rate, Macrotrends estimates there will still be approximately 300,000 newborn babies in 2021, while the federal government projects the fertility rate will start to rise again through the mid-2020s and settle at the long-term average by 2030.

If these new parents-to-be can reduce their financial worries, they'll be better able to focus on the other important areas of their life.

So, where to start?

During my time with Westpac's financial education experts, The Davidson Institute, I've seen that behavioural changes helps people create habits and patterns to reduce financial stress, amplifying things that work and removing from their day-to-day life stuff that doesn't.

Take saving money as an example.

Behavioural changes that form new habits are key. But these changes don't happen overnight and there are hurdles you may need to overcome before they cultivate the habit of saving money.

Know your money story

Your 'story' comes from a variety of things, such as our upbringing, experiences and role models. The problem is that many of us have a money story that is counterproductive to our financial goals.

But by educating yourself (including through The Davidson Institute's resources) and becoming more aware of your spending you can empower yourself to achieve your goals, take back your financial confidence – and rewrite your money story.

Understand your relationship with money

The way we think about money naturally determines the way we spend and save it. Some people harbour negative feelings or fear about money, which can cause unproductive behaviours.

Consider your personal attitude towards finance: are you an impulse buyer? Do you hate thinking about finances?

Then consider why you gave each answer and decide whether your attitude is conducive to achieving your financial goals. If yes, great. If not, then you may want to think about how you can change these behaviours that are impacting your attitude, and ultimately your relationship with money.

The difference between optimism and overconfidence

There's a big difference between being positive about the future and being reckless.

Sometimes, the story we tell ourselves doesn't always match up with reality. If you develop unrealistic expectations about the future – like a big promotion or inheritance or investment windfall – it can affect your money management and leave you unprepared for changes in circumstance.

Avoiding social spending norms

A common challenge many people face is making purchases just to keep up with social trends – even when they're not of interest.

It's critical to remember these trends tend to change as quick as the weather.

You've undoubtedly heard the saying before, but just because someone else is doing something, it doesn't make it a good idea. Take the rise of buy now pay later, or BNPL, for example. It may be a great payment method for some people, but less so for others. If you regularly feel tempted to buy the latest hot product, set yourself a cooling-off period to think about it over a few days or a week.

For parents, there's new help available

Remember, financial wellness comes with behavioural change because it creates habits and patterns.

As expectant and new parents prepare financially for their new life ahead, Westpac's Davidson Institute has created a "Financial Fitness for New Parents" course. It consists of a suite of online financial education resources that people can choose from to suit their own situation and knowledge. And it's completely free.

Becoming a parent is one of the most rewarding and amazing experiences. But given the range of new responsibilities that come with it, being as financially prepared as possible can help reduce unnecessary stress at such a momentous time.


The views expressed are those of the author and do not necessarily reflect those of the Westpac Group.

The information in this article is general information only, it does not constitute any recommendation or advice; it has been prepared without taking into account your personal objectives, financial situation or needs and you should consider its appropriateness with regard to these factors before acting on it. Any taxation position described is a general statement and should only be used as a guide. It does not constitute tax advice and is based on current tax laws and our interpretation. Your individual situation may differ and you should seek independent professional tax advice. You should also consider obtaining personalised advice from a professional financial adviser before making any financial decisions in relation to the matters discussed.

Don't miss
By Ben Young
Head of Fraud and Financial Crime Insights