COVID-19 shines a light on super strategies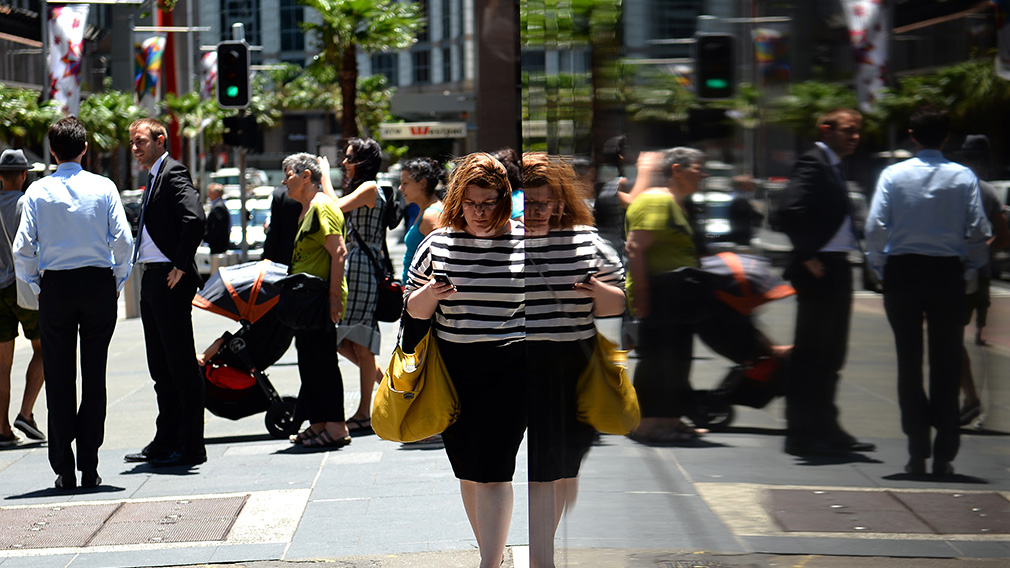 While the COVID-19 pandemic is first and foremost a health concern, Australians are understandably anxious about the security of their superannuation savings in volatile markets.

In the past six weeks, we've seen wild fluctuations across markets and most superannuation funds have experienced falls since equity markets peaked in February.

At BT Super, our members have been telling us that their top concerns are the broader economic health of the country, how much market volatility has impacted their super, and how they can access some of their superannuation savings under the federal government's new early release scheme for Australians facing hardship (more on that issue later).

The most important thing to keep in mind is that for most members, superannuation is a long-term investment. This is especially true for the large number of members that are invested in a default "MySuper" product.

Unless you are close to retirement, most members that are invested in MySuper products have time to ride out the highs and lows of market fluctuations knowing that asset prices are likely to recover over time before they retire. For younger generations, including those in mid-life, that means you should enjoy the upswing that occurs as the pandemic passes and markets recover.

Prudently designed MySuper products, however, have also factored in the risk aversion of members who do not have the time on their side to 'ride out' the negative impacts of market volatility if they are planning to retire in the near-term.

At BT, we've done this through adopting a "Lifestage" portfolio design for our flagship MySuper product "Super for Life", that addresses the trade-off between age, investment returns, and risk of capital loss.

We use Lifestage cohorts that are based on the decade in which the member was born, from the 1940s through to the 2000s. This enables members in Lifestage cohorts who are closer to retirement to have a much greater allocation to defensive assets, providing a strong focus on capital preservation later in life when it is needed most. Conversely, younger members have a higher exposure to growth assets to enable them to benefit from higher returns over the long term.

Why does this all matter so much now?

Unlike our Lifestage approach, many other mainstream superannuation funds offer a 'one size fits all' balanced MySuper product.

Offering a balanced fund as a MySuper product subjects all members to the same investment strategy, regardless of their age, and thus have the same exposure to higher risk assets like shares, and the related volatility. In turn, many older Australians may have experienced double digit falls in recent weeks and had their retirement plans thrown into disarray.

Another common feature of balanced MySuper products is that they often have higher exposures to illiquid assets, such as infrastructure, commercial property and private equity. Illiquid assets have been in demand globally in the past decade amid record low interest rates and low bond yields.

We understand that some superannuation fund members may be concerned that liquidity issues could force superannuation funds to sell assets at depressed prices. BT is confident that members of our BT MySuper products will not face the risk associated with illiquidity and that we can meet expected member redemptions expected over the coming months.

BT's Super for Life MySuper product has less than 2 per cent of members' money exposed to illiquid assets at present. This means BT Super's members can be confident they can access part of their superannuation early or switch their investment strategy.

The government's early release scheme enables members who are eligible to withdraw $10,000 this financial year and next. It's too early to predict the demand we may see for this financial relief, but the government has estimated 1.3 million Australians will take up the early release scheme.

But BT is ready to support members should they need access to their superannuation in these unprecedented times through the government's early release measures.
Members interested in the government's early release scheme do not need to contact their superannuation fund. Applications are to be made directly though my.gov.au from 20 April. You can also pre-register your interest at my.gov.au.
In the above graph the performance figures stated are calculated by BT in accordance with the APRA reporting standards. Total returns are calculated using withdrawal prices appropriate for the month end and take into account management costs and the $6.5 per month administration fee and take into account earnings tax up to a maximum of 15%.
This information is current as at 9 April 2020. It has been prepared by BT Funds Management Limited ABN 63 002 916 458, AFSL Number 233724, RSE License No. L0001090 (BTFM). This information does not take into account your personal objectives, financial situation or needs and you should consider its appropriateness, having regard to these factors before acting on it. The information is not intended to constitute investment, legal or taxation advice and should not be relied upon as such. You should therefore consider seeking professional advice on these matters specific to your individual circumstances. Past performance is not a reliable indicator of future performance. BTFM, is the trustee and issuer of interests in BT Super and BT Super for Life (together 'BT Super'), which are part of Retirement Wrap ABN 39 827 542 991. Product disclosure statements (PDS) are available for BT Super and can be obtained by calling 132 135. You should obtain and consider the PDS before deciding whether to acquire, continue to hold or dispose of interests in BT Super. An investment in BT Super is not an investment in, deposit with or any other liability of Westpac Banking Corporation ABN 33 007 457 141 (Westpac) or any other company in the Westpac Group. It is subject to investment risk, including possible delays in repayment or loss of income and principal invested. Westpac and its related entities (including BTFM) do not stand behind or otherwise guarantee the capital value or investment performance of any investment options or any related assets of BT Super.