Scams scourge: 'They're smart, tricky people'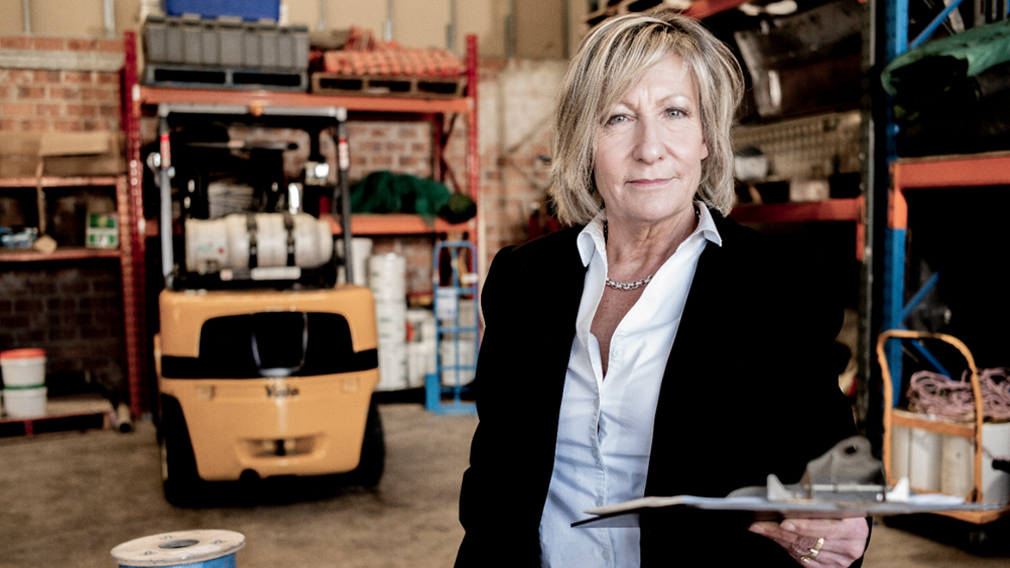 It wasn't unusual for Susan Cusumano to converse via email with the builder she'd hired to construct her new home in New South Wales' Southern Highlands.

So, when she received an invoice from him for the next payment instalment of close to $32,000, along with a change to his bank details, she didn't think twice before transferring the funds to the new account.

But the email wasn't from her builder. Like an escalating number of unsuspecting victims, the small business owner had been scammed.

"I was in a hurry; I don't use the computer every day and they're very smart, these people, and very tricky," says Cusumano, who'd received the carefully impersonated email from a criminal.

Scams like these are set to cost Australians a record amount in 2019, losses projected to exceed $532 million by the end of the year, up from $489m last year, according to the Australian Competition and Consumer Commission. It comes ahead of next week's 'Stay Smart Online' week led by the Australian Cyber Security Centre, during which organisations, including Westpac, will turn their website home page black and white to draw attention to the threat of crime.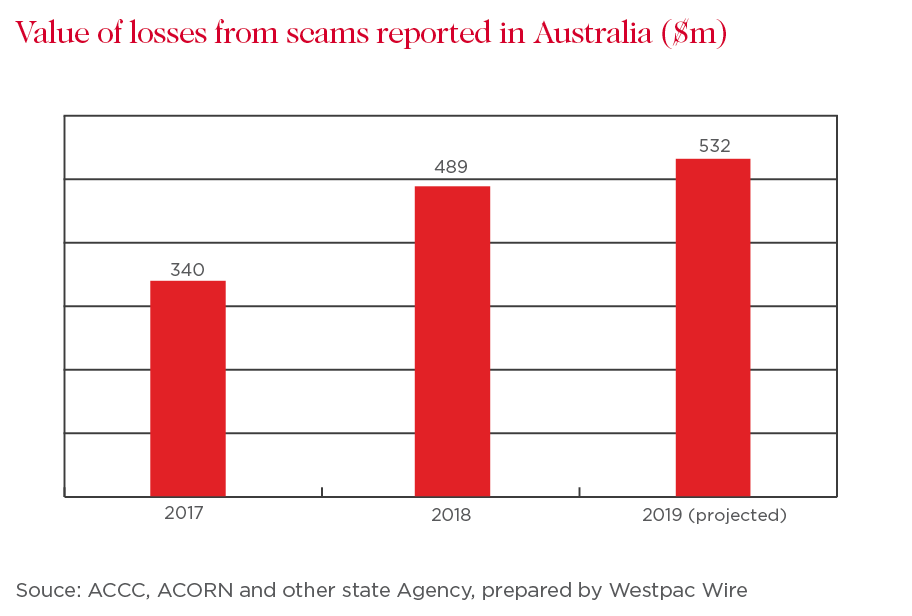 "Many people are confident they would never fall for a scam," says ACCC deputy chair Delia Rickard.

"(But) people need to update their idea of what a scam is… scammers are professional businesses dedicated to ripping us off… these extraordinary losses show that scammers are causing significant financial and emotional harm to many Australians."

Among the constantly evolving scams, one alarming trend involves "victim coaching", according to Westpac's executive manager for fraud and dispute operations Maria Harrison, who heads up the bank's new "Scam Assist" team of almost 20 staff detecting, preventing, educating on and recovering scam activity.

"What we're finding is that the (criminal) syndicates are actually coaching our customers into what they say to us when we detect something is wrong and call them to discuss it," she says. "There are times, especially in remote-access scams, when we're actually talking to the customer at the same time as the scammers are coaching them on another line."

With more than 18 years working in the field in different financial services organisations, Harrison says scams are becoming more prevalent than fraud, and are typically more complex and time consuming. They're also more emotionally distressing, given people are compromised in the process rather than via bank systems.

"The (criminals) actually tug at the vulnerability and emotions of people. They'll review social media to see where your vulnerability is and target that in order to get to your purse strings," Harrison says.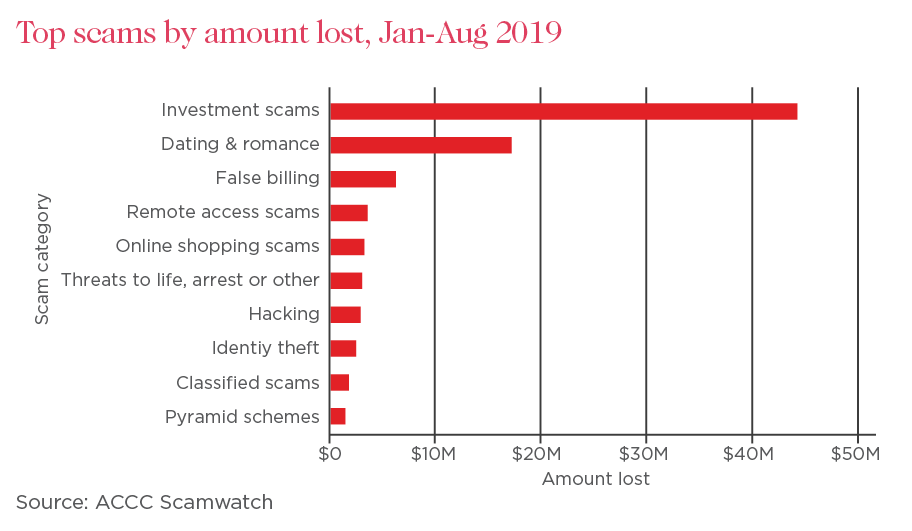 According to the ACCC, investment scams – such as 'Facebook lottery' scams, the 'Loom' pyramid scheme and cryptocurrency scams – are "the most sophisticated and convincing" and continue to result in the highest losses. Indeed, cryptocurrency investment scams have led to reported losses of almost $15m between January and July 2019.

Dating and romance scams have caused the second highest losses so far this year, followed by "false billing".

Scammers are increasingly asking for money via iTunes cards, Google Play cards and cryptocurrencies to avoid anti-scam measures employed by banks and money laundering detection systems. Australian businesses are also being targeted in record numbers by sophisticated "business email compromise scams", often caught off-guard because the emails appear genuine.

In 2018, more than 378,000 scam reports were submitted to the ACCC's Scamwatch, the Australian Cybercrime Online Reporting Network and other federal and state-based government agencies such as the Australian Taxation Office, a sharp increase from 2017. And these numbers are tipped to rise, despite not all scams being reported due to fear of retribution, embarrassment or lack of awareness about the scam or how to report it.

Besides improvements in detection technology, Harrison believes the key to getting scam levels down is "education and raising awareness", and urges people to use strong, unique online passwords across all accounts, be careful what they share on social media, check privacy settings and take care with links or requests in emails and SMS.

Susan Cusunamo is also determined to help raise awareness, knowing she was luckier than most as Westpac's detection systems had picked up the anomaly of the changed bank account details and halted the payment as a precaution, before reversing it after being identified as a scam.

"It really is a big problem in this country," she says.

"It's very easy to be duped. There is a world out there trying to take what they can. It's just dreadful because they're smart, they know how to get around through the back doors. You have to be vigilant."

To discover how vulnerable your private information can be online, a special challenge has been made available during October 2019 for 'Stay Smart Online': https://cmp.ac/SSOWeek