'A bifurcation': retailers ring up surprise results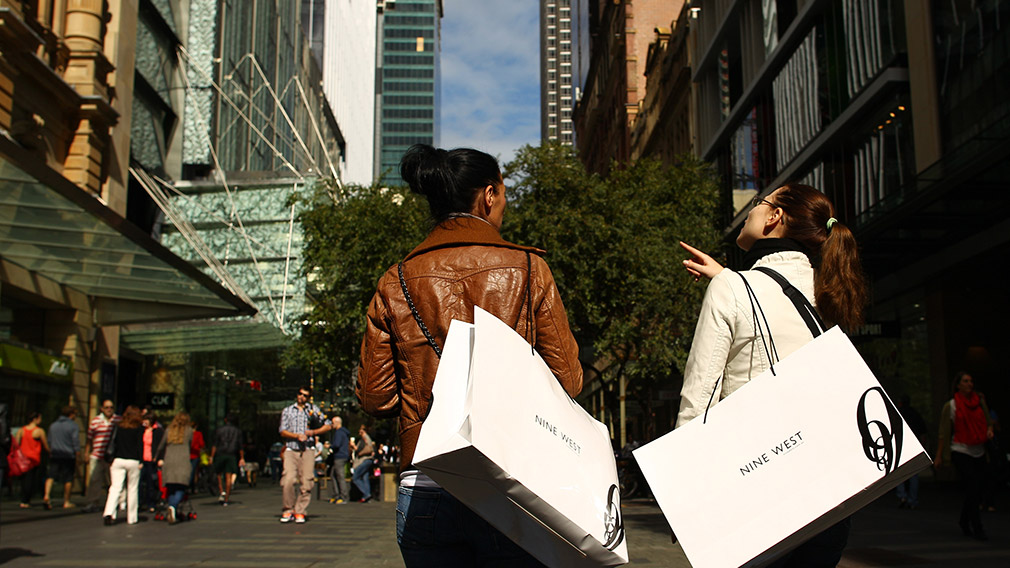 Australian retailing is emerging as a "two speed" sector as consumers taper back on big-ticket items such as new cars and holidays, but remain willing to splurge on discretionary items like electronic gizmos, baby bassinets, sports equipment and puffer jackets.

That's one of the key takeaways from a fairly muted August profit reporting season from listed companies, with discretionary retailers the surprise outperformers in a rough and wild month for the broader stockmarket.

"It does look like we are seeing some green shoots in terms of consumer behaviour," said Anthony Heraghty, the CEO of Super Retail Group, which owns the Rebel Sports, Super Cheap Auto, BCF and Macpac chains, after handing down a 2.9 per cent increase in full-year like-for-like sales.

However, unlisted department store David Jones, which also aired results, went as far as to call a "retail recession" in Australia while Harvey Norman suggested it's seeing little uplift from tax cuts and lower interest rates.

The lagging numbers tend to back the caution.

According to Australian Bureau of Statistics data released this week, July retail sales fell 0.1 per cent, confounding economists' consensus expectations of a 0.2 per cent rise. The decline followed June's numbers showing the slowest annual retail volume growth since the early-90s recession, according to Westpac Economics.

"(It) implies little or no boost from recent policy measures – the Reserve Bank of Australia's interest rate cuts and the government's tax offset payments," Westpac senior economist Matthew Hassan says. The latter – estimated at $16 billion in terms of disposable income – should have been flowing through the economy by late August, upping the anticipation for next month's retail numbers amid debate around how much of the cash will be spent or saved.

While consumers are certainly skittish overall and yesterday's soft GDP growth number of 1.4 per cent for the year to June is unlikely to help, as with most economic data the story at the coal face is seemingly more nuanced.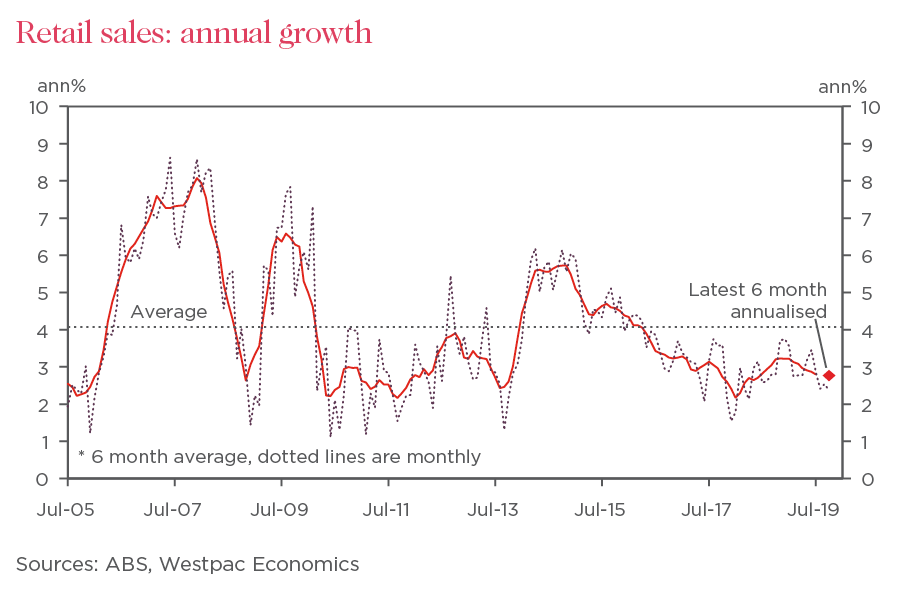 Judging from the results, retailers somewhere in the middle – not small but not overly burdened with lots of large stores with few punters in them – are faring better than expected.

This cohort includes JB Hi-Fi, Super Retail Group, Baby Bunting, the Shaver Shop Group and jewellery chain Lovisa, which surprised investors last month. Even the fickle apparel sector wasn't left out with strong results from the "plus sized" specialist City Chic Collective and trans-Tasman retailer Kathmandu, whose down-filled puffer jackets have become an unlikely fashion statement for Millennials.

The ABS numbers supported the trend, suggesting smaller retailers were doing it the toughest. "This group is clearly at the pointy end of many of the structural challenges facing the Australian retail sector," Mr Hassan says.

Arguably one of the most powerful structural changes has been the rise of online competition. But some stockmarket analysts, such as those at Morgan Stanley, have raised the prospect that traditional "bricks & mortar" retailers are "fighting back online" given ABS data showing pure-play online retail growth had lagged multi-channel online retail sales in recent months.

Clearly, there's many factors at play, making retail a dynamic and difficult to forecast game.

With its ubiquitous yellow outlets, JB Hi-Fi was expected to have been hard hit by the squeeze in wages and the housing downturn that reduces demand for TVs and white goods (the company also owns The Good Guys chain). Instead, JB Hi-Fi shares spiked after the company reported a 7 per cent profit increase to $250 million on a healthy 3.5 per cent sales increase to $7.09 billion.

"Having the tax cuts is obviously going to mean more money in their pockets. I don't think there is a retail recession in Australia at the moment," JB Hi-Fi CEO Richard Murray said.

There's also no sense of a retail recession in furniture purveyor Nick Scali's headline numbers, with sales jumping 7 per cent to $268m and profits 2.8 per cent to $42.1m.

"The result was satisfactory given that furniture purchases are highly discretionary and have a strong correlation with housing sales," managing director Anthony Scali mused.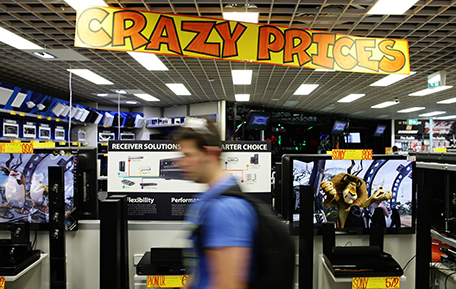 Arguably the award for the retail sector's best result went to Baby Bunting, which has enjoyed the exit of several rivals in recent years and reported a 9 per cent sales bump to $362m and a 43 per cent profit boost to $12.4m.

"There may be some caution about general retail conditions in the year ahead," CEO Matt Spencer said. "However, our industry is somewhat less discretionary than the broader retail sector and we believe 2020 will be another year of solid growth."

Of course, the retail sector is a broad church and not everyone is firing. Domino's Pizza served up a soft result, although some of its woes are linked to problems afflicting the broader franchising sector. The results from travel agents Flight Centre and Webjet – plus airline Virgin – showed the strains of a slowing domestic leisure sector, while soon-to-be merged car dealer groups AP Eagers and Automotive Holdings Group are doing it tough.

So too is corporate Australia overall.

On Morgan Stanley's wash-up, only 21 per cent of companies that reported in August beat profit expectations, while 37 per cent missed the mark. Of the 60 per cent of companies giving earnings guidance for the current financial year, 40 per cent downgraded forecasts and only 20 per cent upgraded expectations.

Morgan Stanley equities strategist Chris Read says: "There were several companies calling out better conditions in the retail space, but when you look behind the numbers it was actually quite a soft results season.

"There's definitely a bifurcation. The bigger stuff is struggling but smaller discretionary is doing a little better."

Broker Citi takes a more optimistic view of the broader market, despite earnings expectations declining over the reporting season. The firm says consensus expectations for industrial earnings – non-finance and resource companies – point to a still-solid 4.1 per cent improvement this financial year, compared with 5.3 per cent at the start of the reporting season.

For the retailers, positives lie in expectations of further RBA rate cuts and personal tax cuts dribbling their way into cash registers – and online portals – around the country. As always, there's also a key "clause" that qualifies the consumer sentiment story: –Santa Claus.

With retailers making the bulk of their sales in the lead up to Christmas and in subsequent sales, that's when the hardiness of those green shoots will really be tested.

The views expressed are those of the author and do not necessarily reflect those of the Westpac Group.