How happy are we in retirement?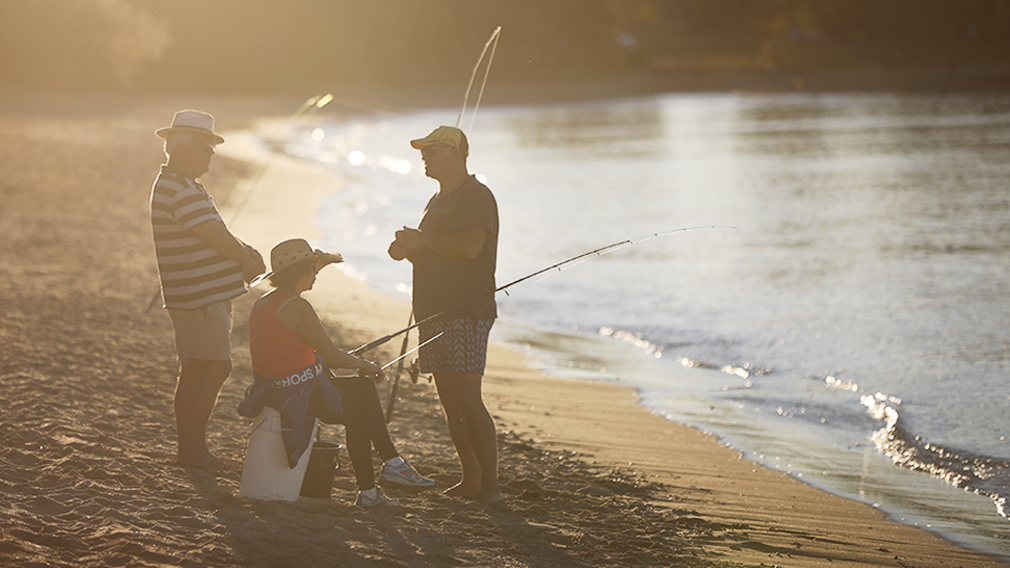 In a world full of research, there's now some providing the formula for retirement happiness.

Perhaps calling it an official guide is stretching it a little, but the findings of some research recently undertaken by State Street Global Advisers (SSGA) certainly makes for some interesting reading and, I would suggest, some thought provoking conversations.

SSGA surveyed over 9400 people in eight countries to gain a sense of their preparedness for retirement. The difference with this survey to others is that it takes into account the subjective views of the participants (people like you and me) rather than an objective view of the retirement system itself.

The great news is that in Australia, we already have many reasons to be happy.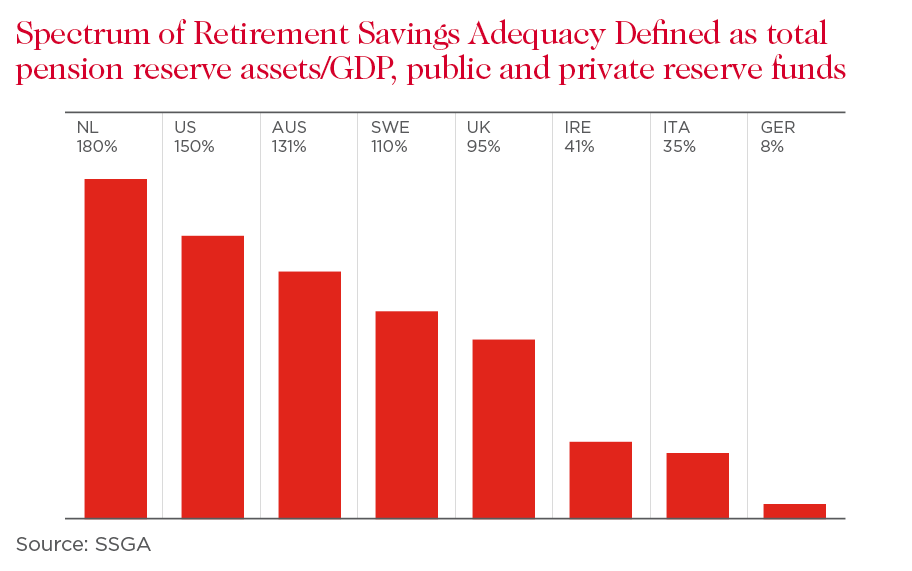 Based on the Melbourne Mercer Global Pension 2017 Index (MMGP Index), Australia obtained a B+ for its retirement savings system, and was the second highest rated nation (only behind the Netherlands). According to the new SSGA survey, Australia again obtained one of the highest ratings, which overall supports the long held notion that Australia's retirement system is one of the more advanced across the globe.

But what are some of the keys to a happy retirement?

SSGA's report says the formula comes down to three key factors – trust, ownership and preparedness.

For individuals to have trust in the system, apparently two things must be present – confidence that the systems works and the expectation that by participating you will receive the promised benefit at retirement.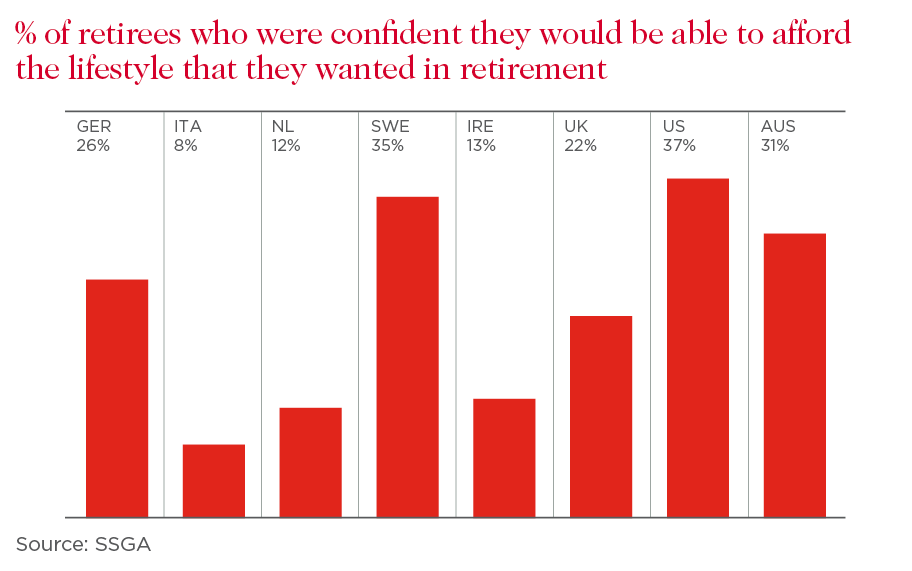 In Australia, it would be fair to say that we have a system that, overall, works well and that (ignoring market impacts) will pay a benefit in retirement.

But the degree of change that we have seen to the rules around super and how much can be contributed, accessed and how it's taxed, has led to some degree of confusion. However, Australia is not alone in this regard with many countries and their governments reviewing retirement systems as ageing populations continue to place added pressure on government funded schemes.

This is perhaps reflected in Australia's trust score in the SSGA report being 3.3 out of 5.Whilst this may not seem high, it was equal second highest (tied with the US) with Sweden leading the way. Interestingly, while the Netherlands was regarded as having the highest rated system in the MMGP Index, it had the lowest level of trust under the SSGA survey.

Ownership comes down to participants understanding and embracing their role.

In essence, it's about being engaged with your super – knowing where it is and how it is invested. Pleasingly, Australia scored very well on this measure with a score of 4.7 out of 5.0 (second to the US).

Preparedness looks to the question of the level of confidence you have that you will have enough to retire on. And perhaps it's something that can only truly be measured once the first two factors are well in play.

Australia rated 3.8 out of 5.0 on this measure, with 22 per cent of respondents being extremely confident in being financial prepared for retirement. On the flip side, that suggests almost 80 per cent aren't.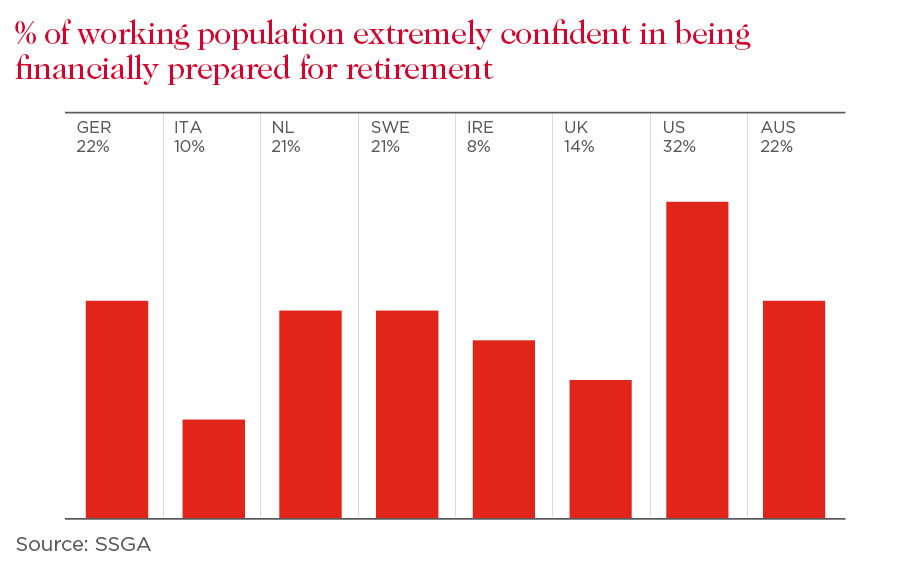 All this research aside, I'd suggest the formula for happiness in retirement can be (albeit simplistically) summed up with three points.

Acknowledge that there will be changes to super: our compulsory super system is only just over 25 years old, so is still relatively young. But there is no doubt that it is here to stay, and it remains a very effective way to save for your future retirement. It's important to understand changes when they do occur.

Secondly, the more engaged you are, the better your chances of success. This doesn't mean you have to do everything. You can seek professional support. But knowing how your super is performing and your options for improving your outcomes aids your chances of success.

Thirdly, the more you trust the system and the greater the level of ownership you take in directing the outcome, the more prepared you will be. Being prepared is about understanding what your realistic outcome really looks and adjusting your lifestyle or your investments accordingly.

A formula is really just an equation. The outcome ultimately depends on your inputs.

The information in this article is general information only, it does not constitute any recommendation or advice; it has been prepared without taking into account your personal objectives, financial situation or needs and you should consider its appropriateness with regard to these factors before acting on it. Any taxation position described is a general statement and should only be used as a guide. It does not constitute tax advice and is based on current tax laws and our interpretation. Your individual situation may differ and you should seek independent professional tax advice. You should also consider obtaining personalised advice from a professional financial adviser before making any financial decisions in relation to the matters discussed.