Jobs strong, wages stuck – what gives?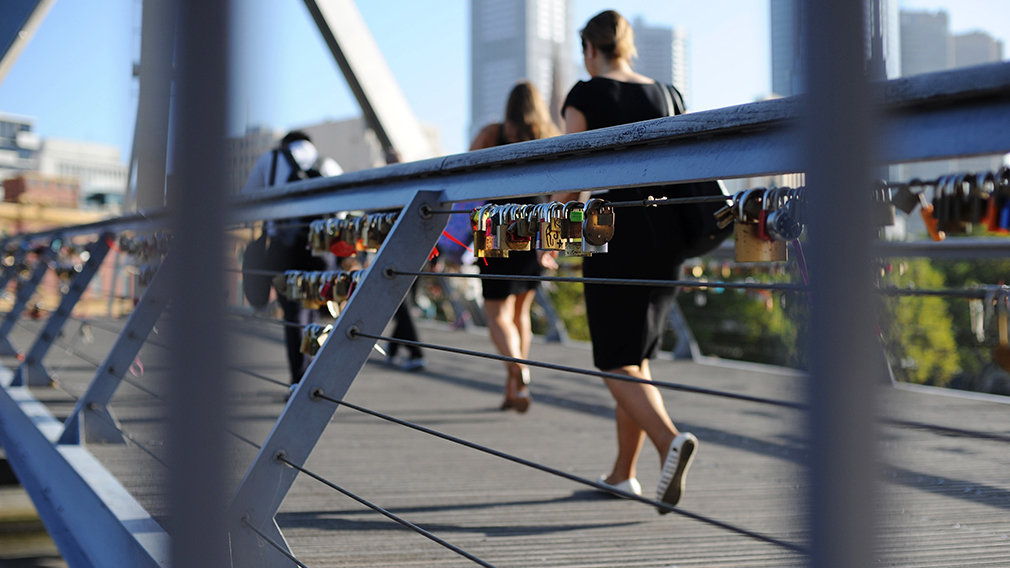 Pat Donovan could feel something wasn't right.

Educated and experienced, the late 30-something had built good contacts and a good body of work as a director in the film and television industry.

But like many Australians, a meaningful pay rise had eluded him for years. So he did something about it.

"Part of my decision to change careers was indeed about wage growth," says Perth-based Donovan, who took an opportunity to move into the finance industry three years ago.

"What I saw in TVC (TV commercial) production was that as new technologies made production potentially cheaper, for example good quality digital video, overall budgets of course came down, and typically a director's fee was a percentage of the budget.

"So that, along with tiring of the uncertainty of freelancing, was a major factor in seeking a new career."

With the benefit of hindsight, it likely proved astute.

In the past few years, wages – as measured by the widely referenced wage price index (WPI) – have grown around 2 per cent annually, or about in line with inflation, far from the more than 4 per cent at the peak of the boom years just before the global financial crisis.

Since late 2012, wage growth when adjusted for inflation has been below 1 per cent, a level Westpac senior economist Justin Smirk describes as "very low". And flow-on pressures appear to be rising: retailer The Reject Shop this month warned low real wages growth was intensifying competition for consumers' wallets, the latest in a string of cautionary comments from listed companies about the fragility of consumers who have already reduced the amount of income they save to 1 per cent.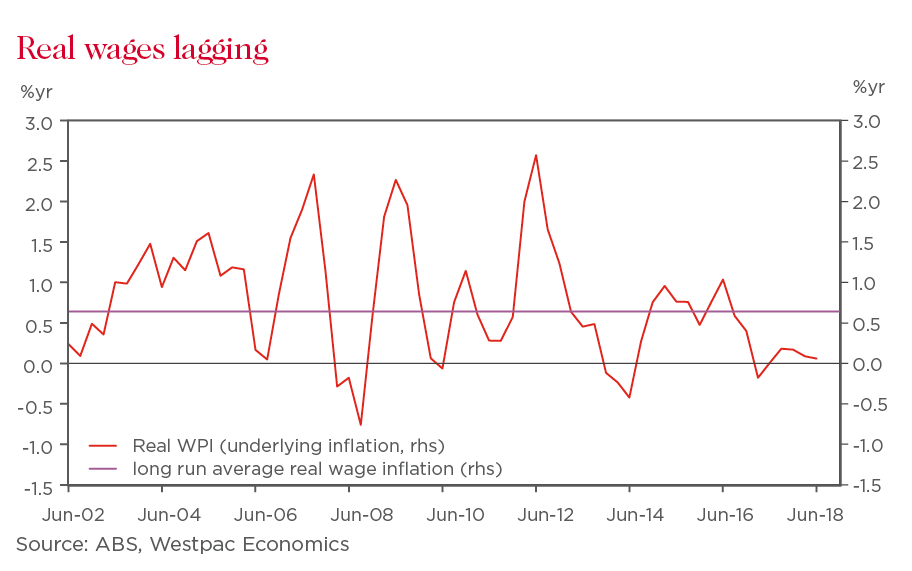 The lack of any upward pressure on pay packets despite low or falling unemployment has confounded experts around the world.

In London this month, the Bank of England's chief economist Andrew Haldane pointed to the strength of the forces at play beyond sluggish productivity, citing the UK's very rare "lost decade" of real pay increases after falling around 3.7 per cent since 2008 as the lift in consumer prices negated the rise in average weekly wages from around £435 to £520.

"Since as far back as 1870, there have been only two episodes when the real pay of workers has fallen over a ten-year period," he said.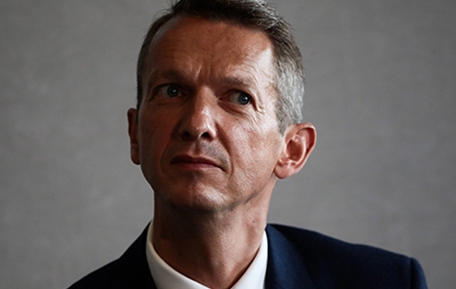 "The other episodes were associated with seismic shocks in the labour market, often wrenching technological change or sharp cyclical downturns, which raised levels of unemployment and job insecurity. The past decade has bucked that historical trend, with a boom in job creation accompanying weak pay growth."

The extreme times are flowing through to extreme looking numbers.

The UK's unemployment rate of 4 per cent hasn't been seen since the mid-1970s following more than two million new jobs since 2012. In the US, workers have to look further back after the unemployment rate this month fell to 3.7 per cent, the lowest level since 1969 after an average 200,000 jobs a month were created in the past year.

Australia – which fared far better from the GFC – is making fewer eye-popping statistical records. Even still, job creation boomed in 2017 and the unemployment rate just slid to 5 per cent, the lowest since 2012 and the level historically deemed "full employment" where wage pressure builds.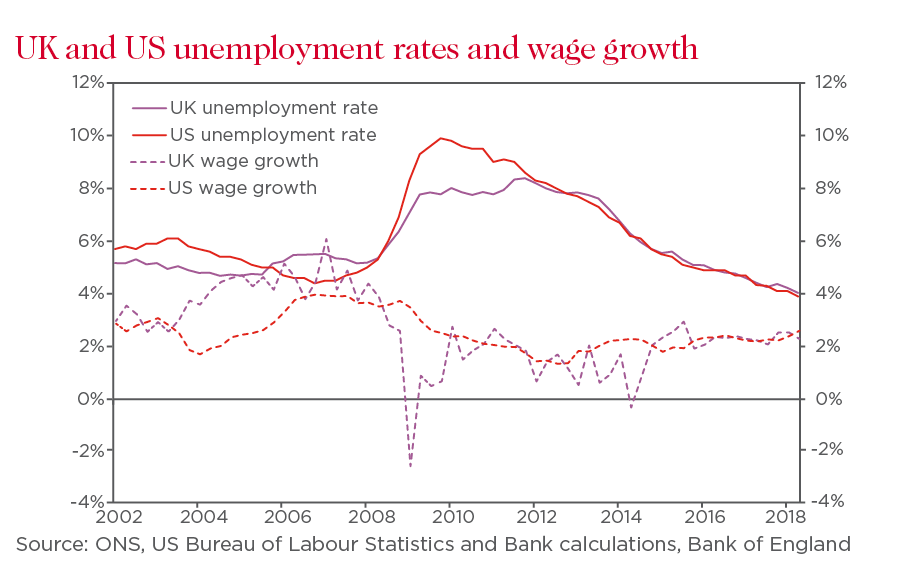 The data suggests the collision of rapid technological advances with cyclical pressures such as high debt levels may be severely distorting what German economist Karl Marx in the 1800s claimed was the "most favourable case": "If productive capital grows, the demand for labour grows. It therefore increases the price of labour-power, (and) wages."

"(But) the interests of capital and wage-labour are diametrically opposed…if capital grows rapidly, wages may rise, but the profit of capital rises disproportionately faster."

Even in the roaring US economy, only hints of wages growth have emerged as people stay in the workforce longer, sparking questions about whether "old" measures of full employment are less relevant in the new-age world where the largest and fastest growing companies are tech-focused and competition is global.

"Low wages growth has been partly explained by globalisation; technology; job insecurity; risk aversion and low inflationary expectations," says Westpac's chief economist Bill Evans, who believes Australia's unemployment rate needs to fall far further for wages to respond.

"As we saw for the US where the 'old' measure was 4.75 per cent (unemployment rate now printing at 3.7 per cent) it is likely that the unemployment rate will need to fall substantially further before wage pressures signal that full employment has been reached in Australia."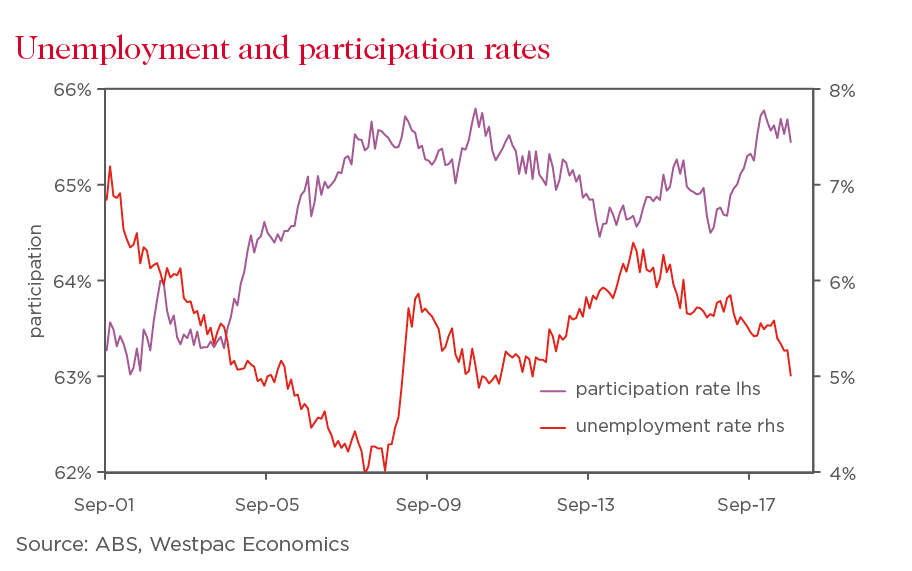 Reserve Bank deputy governor Guy Debelle this month conceded the central bank had an "open mind" on what constitutes full employment and that the unemployment rate may need to decline further than "historical experience would suggest" before spurring a "material" spark in wages.

He also went deeper into what's been holding wages down across the economy, beyond weak productivity and elevated "underemployment", or when people have a job but want to work more.

For one, fewer workers have been voluntarily moving for a better job, whether in conditions or pay. Debelle says that businesses have also been finding ways to raise wages for some employees without lifting their entire payroll bill, granting more one-off bonuses and incentives like flexibility and subsidised gym memberships. According to the WPI (one of a handful of wage measures), private sector wages including bonuses grew 2.5 per cent in the year to June, compared to 2 per cent excluding them and above the public sector's 2.4 per cent pace.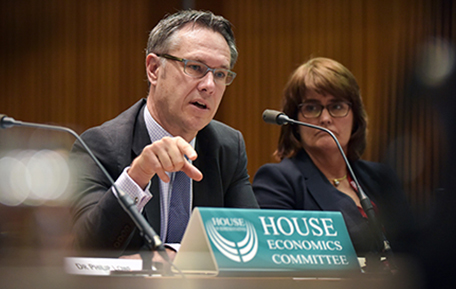 In Perth, Donovan has seen some of these trends first hand, citing how a colleague at their small broking business has been given greater freedom to earn more brokerage income to boost overall remuneration despite no fixed pay increase for several years.

Asked why he believes real wages haven't been growing, Donovan cites more than just the unwinding of the mining boom.

"There's wider access to lower cost skilled foreign workforces, plus the decreased power and influence of unions," he says. "But any market is driven by fear or greed. Perhaps the jobs market is still under the sway of fear on the job seeker side. Even with low unemployment, people may just be happy to have a job and won't risk unemployment on demanding a pay rise."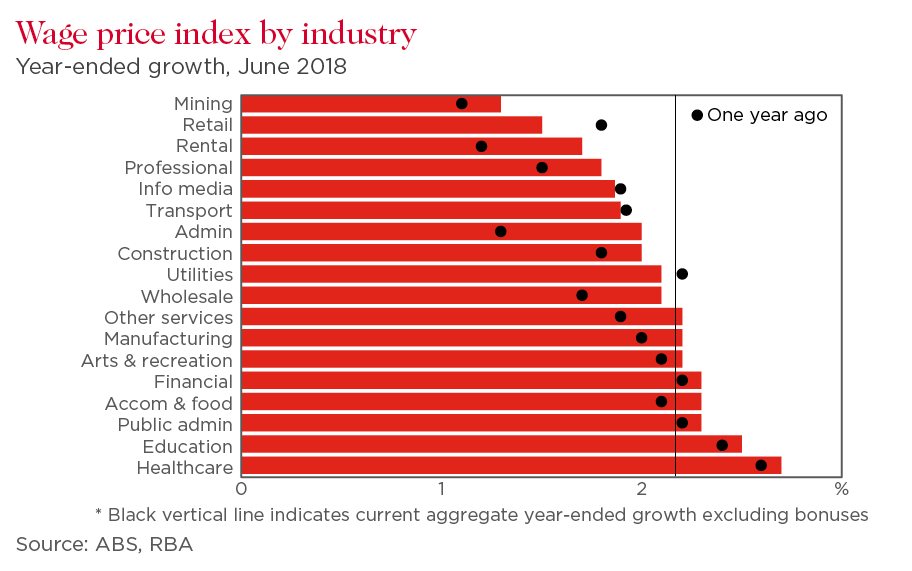 The RBA remains confident wages growth will "continue to pick up gradually" as the unemployment rate declines and the drag from the end of the mining investment boom fades, feeding into expectations that the economy will continue to grow at the above trend rate of 3.25 per cent next year. Support should come from the around one-quarter of all employees who received a 3.5 per cent pay rise in the recent quarter following the increase in national minimum and award wages.

More broadly for the health of the jobs market, the RBA often points out that the rise in part-time employment over time does not necessarily mean someone is underemployed. "Of the one-third of the workforce which works part-time, three-quarters of them do so because that's what they want," Debelle reiterated this month.

But this month's strong report on the health of the jobs market did little to sway several economists who believe the unemployment rate will need to fall below 5 per cent to drive any notable shift in wages and ultimately spur the RBA to lift the cash rate from record lows.

"After over a year of solid jobs growth, the unemployment rate finally seems to be reflecting recent labour market strength," says UBS economist George Tharenou. "(But) we continue to expect the pick-up in wages ahead will disappoint the hawks."

For Smirk, the answer to the wages mystery may lie in Victoria.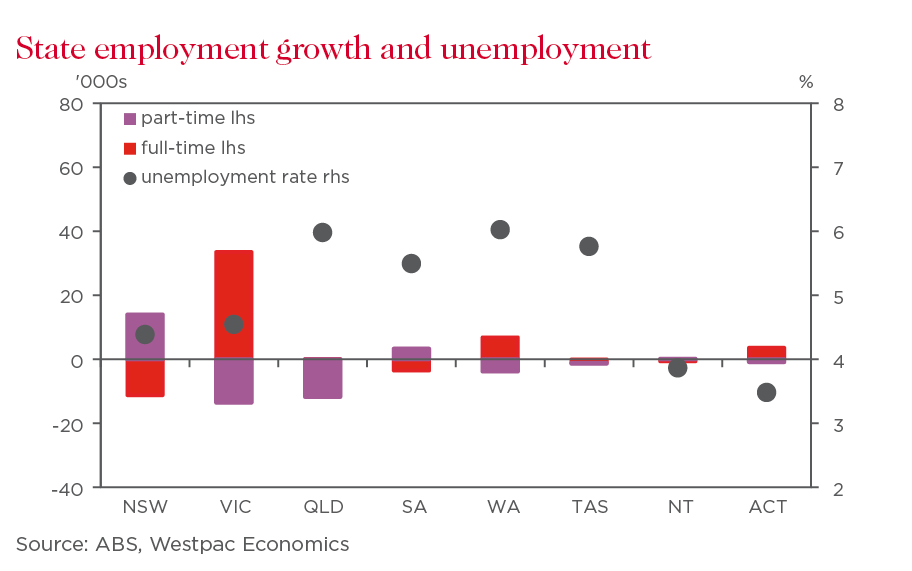 He says the state's jobs market is looking "really tight" and has historically been quite dynamic, suggesting wage pressure could build quicker before coming through more broadly. Smirk, however, remains cautious of a material breakout, saying the pace at which companies across all industries can adopt technology is playing a key role in the labour market.

"The firms who have the ability, whether through management or capital or whatever, to adopt these new technologies quickly have a very strong competitive advantage," Smirk says.

"And they're using that to either increase margin, lower prices or reduce costs. They're not giving as much of a lift to wages and the other firms left behind having to squeeze their costs are squeezing their wages.

"So I can't put my hand on my heart and say we are going to see it (a spike in wages growth). I think there will be acceleration, but it's more about how much. And Victoria is where we are going to see it first if we see it, which we could then see flow over to other states as well."