Beware 'human skills' disruption in AI rush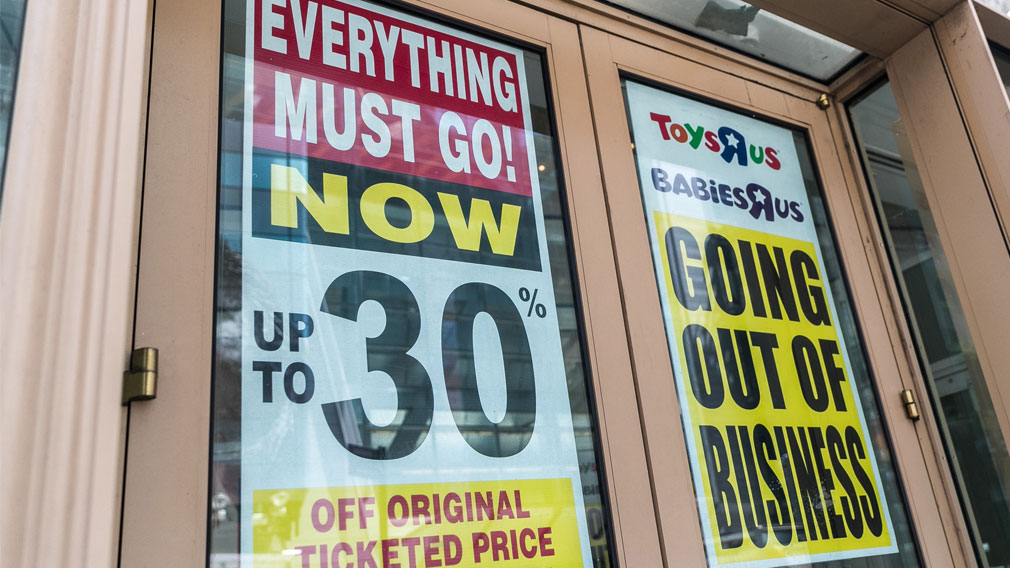 With the benefit of hindsight, my first part-time job as one of Geoffrey the Giraffe's helpers at Toys "R" Us back in South London in the early 1990s gave me more than just a bit of spending money.

As a parent, it's something I've been thinking about more and more: how that job actually helped me learn a tremendous amount about building connections with people and other skills that are uniquely human – like critical thinking, creativity, emotional intelligence, judgement and service orientation.

These skills have not only helped me progress in my professional career, as a lawyer, a management consultant and now in financial services, they're also difficult to replace – at least for now – in a world where jobs are being transformed by automation and artificial intelligence.

However today, the battle for these types of entry-level jobs is fierce amid challenging times for many retailers.

Toys "R" Us, my first employer, earlier this year entered into voluntary administration, following the fate of several other retailers of various stripes including Max Brenner's Australian business (which came to light this week), Topshop, Marcs, Herringbone, Payless shoes and Pumpkin Patch. They're unlikely the last as competition ramps up and consumers spend more online, or hold back altogether.

Just last month, the Reserve Bank released a paper on the "challenging environment" facing many discretionary goods retailers, noting more than one-quarter of unlisted retailers are "highly indebted", mostly specialty shops, clothing, home furnishings and electronics retailers. Elsewhere, accounting firm SV Partners has claimed more than 1200 retailers are at high risk of financial failure in the next 12 months.

This is weighing on the broader decline in entry-level jobs, where there is an average of 4.8 jobseekers for every role, according to an Anglicare 2017 report. Many other "mature" or "old world" industries are also facing financial pressures.

Pondering this reality, it struck me that my youngest child, Evan, who was born in 2013, is a member of "Generation Alpha", a cohort that is younger than smartphones, blockchain, and synthetic human T cells. Just a few years after Evan was born, a humanoid called Sophia became the first robot to be granted citizenship in the world.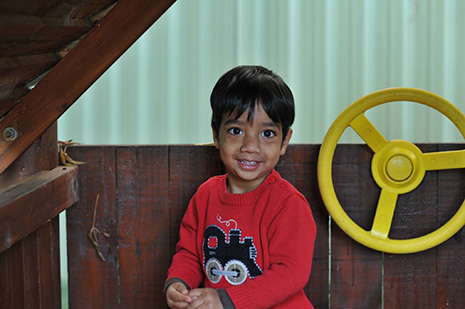 By the time Evan's generation is ready to join the workforce, we will have seen at least a decade of automation and artificial intelligence erasing tasks or transforming jobs entirely. The signs are already there; 60 per cent of occupations today comprise at least 30 per cent of automatable activities, according to McKinsey.

Facing into this future, teaching our children "human skills" difficult to automate is critical. In fact, it would provide the greatest value in helping them transition to full-time work.

And the demand for these skills is already on the rise.

According to research from the Foundation for Young Australians, an analysis of 4.2 million advertisements for junior job positions from 2012 to 2015 showed demand for critical thinking skills increased by more than 150 per cent, creativity went up 65 per cent and presentation skills increased by 25 per cent.

And that was three to five years ago. If anything, demand would have only increased.

The good news is all hope is not lost.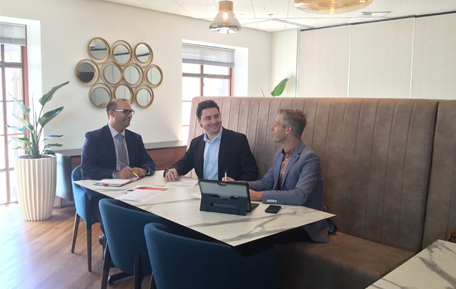 One area is "edutech", where start-ups are seeing the opportunity to help young people navigate these issues, some as young as 12. For example, 1Scope enables students to grow and learn skills they will need for the future by applying for and securing opportunities and experiences available at major companies, top universities and not-for-profits, also providing employers opportunities to engage with the next generation of talent.

Beyond typical work experience, work-integrated learning (WIL) can help young people enhance their creativity and critical thinking skills, and demonstrate job readiness. WIL promotes learning through authentic engagement in a workplace, students developing their skills through experience in a professional setting where there is the opportunity to receive course credit.

Then there's also "innovation workshops" and hackathons, such as those run by 56 Creations and Generation Entrepreneur, where students solve real problems for actual businesses or social purpose organisations, and are often scalable and also provide win-win benefits to all.

I recently saw this first hand when an Innovation Toolkit developed by Westpac's Davidson Institute was used by students from UNSW Business School to help run a Pro-Rathon (Professional Marathon). Over two days, the students worked on a "go-to-market" strategy for a digital learning and development start-up business Cred Solutions.

But WIL opportunities are not always replicable across all workplaces or suited to all students. Likewise, not everyone can attend a business camp or hackathon.

Yet with automation and AI only accelerating, that doesn't mean we – business, academia and government – can overlook the importance of providing opportunities to young people to hone basic human skills previous generations often got from unlikely places, such as their first job.

If not, we risk making the transition into the workforce that much harder.