Beefing up income with B&Bs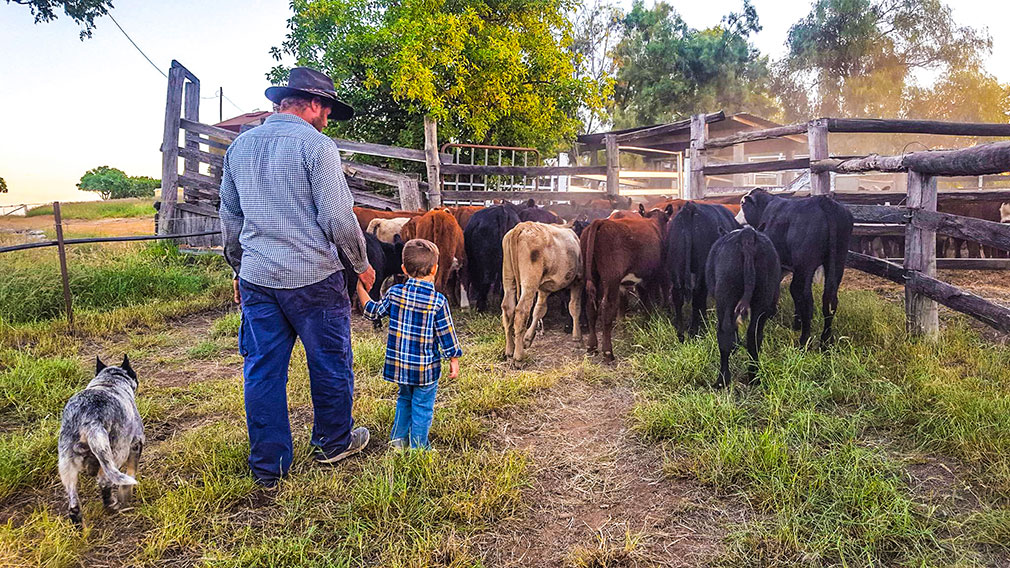 At Jerakala, in the scenic North Burnett region near Gladstone, fifth-generation farmers Lisa and Jasen Wain own and operate one of Australia's few family-owned, closed-supply-chain beef enterprises – and one of Queensland's 'true-blue' farmstays.

"Our guests can join in farm activities as much or as little as they like," says Lisa. Indeed, guests could change the farm's future. "Five years ago, we bought our own small abattoir and butchery, so we're now a vertically integrated beef business," Lisa says.

"It was a big capital investment and right now, sales locally don't cut it. As a small family operator, we have to value-add wherever we can."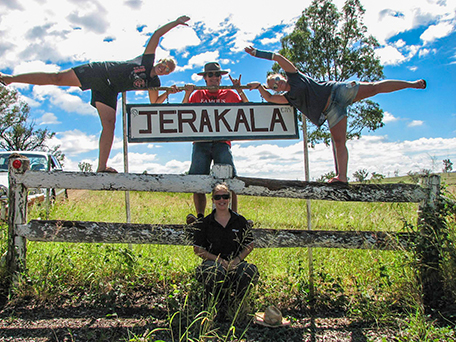 The Wains beef up their farm business income with an on-site B&B consisting of basic, self-contained guesthouses. It's not a huge cash cow, Lisa admits, "but every year our visitor numbers increase – and they come from all over the world."

Guests (and non-paying volunteers) often muck in on the farm – although if they prefer to relax, it's no worries, Lisa says. "Recently, a couple from Montana spent a few paid nights at our B&B, then stayed on as volunteers. She came out mustering with us; he tinkered around with the machinery in the shed – they loved it. We've got an old milking cow that comes out for a pet, and kids can feed our pigs and chickens, collect the eggs and get the whole farm experience."

Once funds allow, Lisa is keen to expand the hospitality side of the business as part of Jerakala's long-term sustainability and succession plan.

"We're on the Burnett Highway, so there's lots of drive-by traffic," she says. "In an ideal world, I'd like to extend our accommodation to include camping and caravan sites, and establish a restaurant on-farm for 'paddock-to-plate' dining."

For now, guests must be content with cooking their own freshly butchered steak – but as Jerakala's free-range, grass-fed, grain-finished beef is hormone and antibiotic-free, it could be the best they'll taste all year.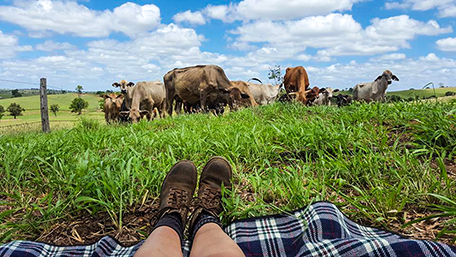 A half-hour drive north of Rockhampton, Queensland, the 'beef capital of Australia', lies a fifth-generation family farm where Annika and Ryan Anderson juggle nearly 1000 head of cattle, two kids under six and visitors from near and far. Originally a dairy and piggery, Henderson Park now breeds and fattens Brahman, Brangus and Droughtmaster cross cattle for feeder and export markets, and raises replacement heifers for its herd.

In 1997, "to supplement farm income during an extended period of drought", Annika's parents began accommodating guests, starting with one simple, pioneer-style family cabin.

Today, Henderson Park Farm Retreat has four well-appointed, self-contained, dog- and family-friendly lodgings: the original, refurbished Barrett homestead, a 16-bed lodge and two four-person cabins. It is at capacity 80 per cent of the year.

Retreat guests don't get to join in the yard work, says Annika, but "they get a great insight into the historical, environmental and breeding components of the property as well as its day-to-day management."

Kids can meet 'Big Red' the tractor, and pet the farm's affable horses, dogs and hand-raised cattle – even, if they're game, the odd tonne-plus bullock.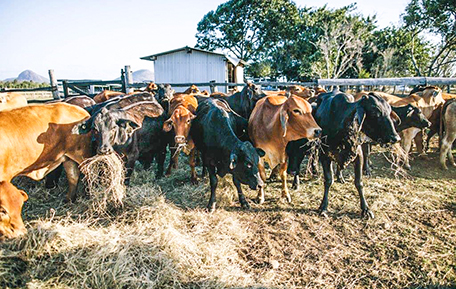 On bushwalks, they might spot 'roos or echidnas. The long list of non-farming activities includes canoeing, fishing, swimming, tennis, cricket, birdwatching and stargazing. After dark, visitors often gather to swap stories around the campfire under the stars. Accommodation comes with fresh country-style breakfast baskets, and barbeque hampers can be provided.

"While mustering tourists can have its ups and downs – as does the cattle industry – it's shown endurance over 20 years and continues to grow," Annika says. "This has potential as a diversification, not just on our property, but Australia-wide, as our beautiful country becomes an increasingly popular place to travel around."


This is an edited version of an article published in a special edition of Produce Magazine by Westpac Agribusiness to mark Beef Australia 2018, the national beef expo held in Rockhampton, Queensland, from May 6 to 12.