Forgive the self-indulgence, but give credit where it's due for this humble scribe.

My credit rating check-up – a document anyone can rustle up for free from Australia's three credit bureaus (Equifax, Experian and illion) – reveals a score of 864 points out of a possible 1200. That rating sneaks me into the "excellent" category of 833 to 1200 points, which Equifax assures me is achieved by only 20 per cent of the "credit active" populace.

As elite clubs go, that's the only one I'm ever likely to gain membership to. My frugal mum would be proud.

But in reality a credit score of 864 points, zero or 1200 for that matter currently means little to most people, myself included. After all, how do these agencies distil someone's financial history into a back of the envelope event?

The task was too much for one of them, illion, which had no record of my existence despite holding a mortgage and credit cards for more than three decades. My lack of recent activity can apparently create a knowledge gap.

For now.

That's because insofar as I am living – I had to pinch myself to check – the results I received were based only on so-called "negative" events such as defaults and overdue payments beyond 60 days, bankruptcies and adverse court judgments.

But that's all changing.

From July this year, the government has made participation to the comprehensive credit reporting (CCR) regime that began in 2014 mandatory – initially for Australia's four largest banks but with anticipated participation by the majority of credit providers in Australia soon after. It means the credit agencies will be able to work off more holistic data about a borrower's account and loan behaviour, both the good and bad.

Also called positive reporting, CCR requires lenders to provide extra consumer credit account information to credit reporting agencies on a monthly basis, such as the number of credit accounts held, the dates of accounts opened and closed, and customers' available credit limit on open accounts and full repayment history.

Before March 2014, the credit agencies were only able to receive "negative" data, but a change to the Privacy Act enabled lenders to provide positive information as well. For example, if a borrower has repeatedly applied for credit cards, that may be a red flag for a lender. But if the customer has resolved a recurrence of defaults, that could result in a redemptive green light.

In what appears to be a contradiction, CCR enjoys public support despite a widespread lack of awareness as to what it actually is: a survey of 1000 Australians conducted last year by Experian showed that 66 per cent of respondents were unaware of the CCR regime. But 70 per cent said they supported sharing more data with credit providers.

Treasurer Scott Morrison, who last week announced the introduction of legislation to enact mandatory CCR, reasons that creditworthy customers will be better armed to demand a better rate from lenders. Lenders, in turn, will have the added comfort of a full picture of the applicant's history.

Given the sensitive nature of the data, some parties are wary of the potential for fraud and privacy breaches. Last year, Equifax was subject to a hacking attack in the US that potentially exposed the private details of 145 million customers, including driver's licence and tax identification details.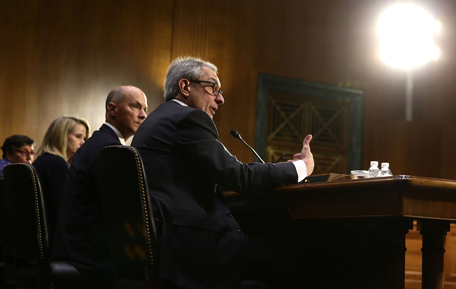 The risk of data breaches was top of the mind for Westpac CEO Brian Hartzer, who last year told a federal parliamentary committee his own mother was caught up in the Equifax breach. He said: "The reality of the digital world that we live in and the very real fraud risks and cyber-risks that are out there mean that we need to be careful about this."

He added Westpac supported mandated CCR, having earlier advocated a market-led response.

In theory, smaller lenders will have the advantage under CCR of a more comprehensive pool of information (provided by the bigger creditors) about an applicant. Because of this, they may be able to offer sharper deals to those deemed less risky.

Arguably, the reverse is true for consumers with a poor credit history. On the Equifax scale of virtue, 20 per cent of consumers score fewer than 509 points and are deemed "more likely" to default.

But proponents argue a full transaction history means it will be easier for a one-time defaulter to show that they have recovered from a bad patch. It will also be easier for those without a credit history to build a satisfactory profile.

Loan comparison house Canstar believes CCR will significantly enhance the ability of creditworthy borrowers to get a better deal. But the impact on the credit impaired remains to be seen.

"I would suggest that early on the negatives will play out before the positives,'' says Canstar's group executive for financial services Steve Mickenbecker.

He notes that under the "negative" rules, only defaults 60 days or more past due were recorded. This information was retained on the report for five years. The reality is that currently the majority of defaults are only loaded when a customer reaches more than 120 days in arrears.

Under the new rules, arrears are defined as 15 days past due but recorded for only two years. Mickenbecker says the 15-day definition is more useful for lenders and borrowers alike. "60 days overdue is a very long period," he says. "By the time that happens, there is already a pretty serious problem."

Rob Love, head of credit optimisation at Westpac, says the key benefit for Westpac and its consumers is that the additional information materially increases transparency within the consumer credit system of existing commitments and the associated repayment performance, the vast majority of which is very sound.

"The bank certainly wants to have access to broader data because it will assist us to make even better lending decisions. And we want to be able to reward customers who experience hardship but work with their bank to improve their situation. Complete reporting from all lenders, including details on hardship, will make that possible."

Personally, I'm looking forward to a more elucidating summary of my credit standing – warts and all – or perhaps even a Nadia Comaneci-style perfect score.