A little comfort in carefree payments world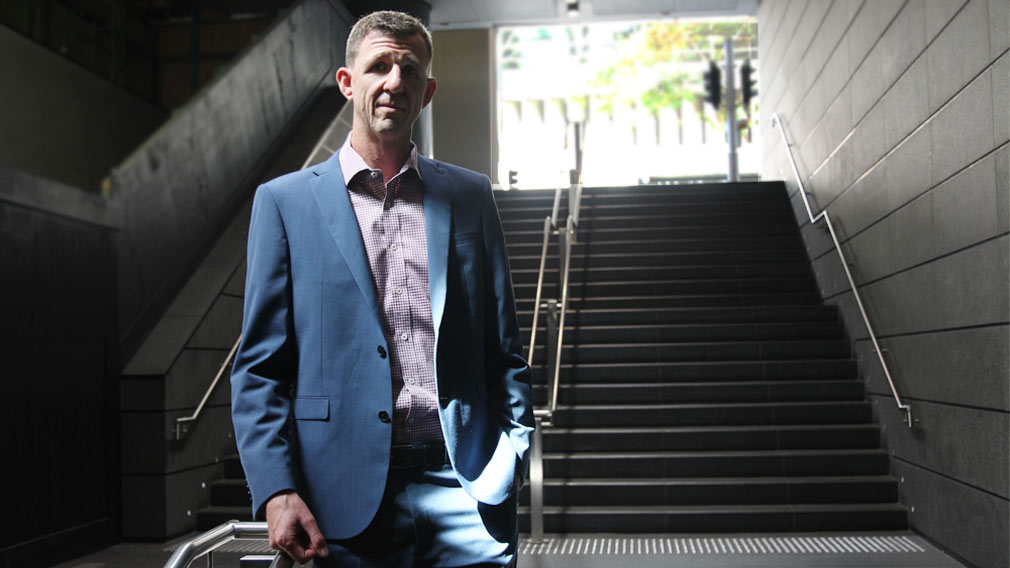 The novelty value of my new PayWear still hasn't worn off.

When I wave my wrist in front of a payment terminal at a grocery store or café, I still get raised eyebrows from people who think it's pretty cool, or weird, or wrong…

If you haven't seen PayWear, it's like a tiny little card linked to your bank account that you wear around your wrist or on your watchband. Some people stick it on their sunnies, others hang it on a necklace.

After I got beyond my awe, it got me thinking. It wasn't really that long ago that my husband got one of those aluminium lined wallets to protect his cards from dodgy skimmers, yet here we are with a tiny version of our cards out in the open, waving them around all the time.

In fact, it seems to me we're getting more carefree with our cards – tapping to pay, no PIN for less than $100, online shopping, faster real-time payments. This is all brilliant, but surely fraudsters are rubbing their hands together with glee?

And apparently I'm not alone. Research by Westpac shows the majority of Australians – nearly 80 per cent – think fraud is on the rise, and nearly half are very or extremely concerned about becoming a victim of it.

But a quick word with Ben Young, Westpac's financial crime executive manager, set me straight.

"In fact, we're constantly investing in detection and prevention and the net effect is that fraud is falling," he says.

The most recent industry statistics from the Australian Payments Network from 2016 show that of the $714.5 billion payments in Australia, fraud accounted for 0.07 per cent, or $534 million. When compared to other countries, including the US and UK, Australia's rate of fraud was low.



And more recently, KPMG's Fraud Barometer released last week, shows the value of frauds reported in the year to September 2017 dropped a significant 40 per cent from the previous year, but warned identity theft, while still a relatively small proportion of the losses, was on the rise.

So, while the battle against fraud is by no means over, Young says Westpac's fraud losses as a percentage of turnover have fallen for the past three years in a row.

"We're much better at spotting it and stopping it," he says, pointing to a combination of new technologies, information sharing between merchants, card issuers and banks, and closer ties with police.

"We've invested huge amounts to better understand customers' behaviour. Our systems constantly scan millions of data points to give us a really deep mathematical understanding of what's normal for them so we can spot what's abnormal.

"When our systems are very sure a transaction is fraudulent we won't let the transaction proceed. When we're almost 100 per cent sure, within seconds of the transaction we'll send the customer an SMS or email to check, usually before they've even noticed it themselves, and move quickly to redress it."

Whether you tuck your card into your wallet or wear it on your wrist, the encryption technology in the chip means the risk of cloning it is "next to zero" according to Young. And the fraud-detection intelligence built into it is set to become even stronger this year, with card-issuers rolling-out a newer version of online security called "3-D Secure 2.0".

Yes, card skimming still occurs, where fraudsters swipe your card through a "ghost terminal" to copy the magnetic strip, most notably in taxis or convenience stores. I know; it happened to me just last year.

But, as Young tells me, it's getting next to impossible for criminals to use counterfeited cards to get cash out at ATMs. Data is making it easier to spot, locate the criminals and, in turn, easier for police to catch them.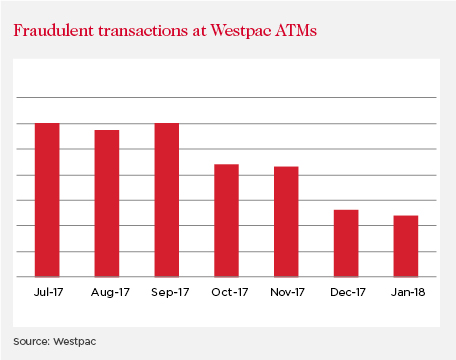 "We now have sufficient speed and accuracy to call police to a location, and this is leading to more arrests," Young says. "That's never been done before."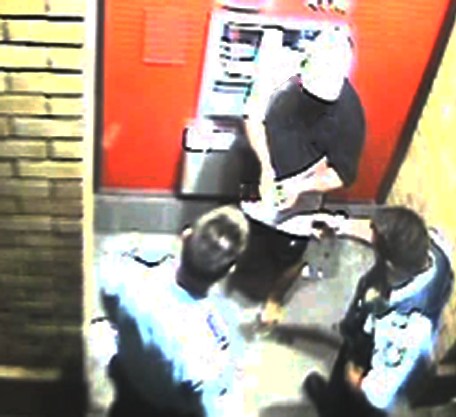 Of course, fraud and scams evolve very quickly and there will always be those who prey on unsuspecting people to steal their money. Young describes it as a "constant arms race fought out through data".

Most of us know the basic tips to keep money safe – like don't let someone see your PIN, don't send money offshore to a stranger, and don't give out your bank details. But Young gave me some additional thoughts.

"Get your bank statements electronically, not in the mail, because people can steal your mail and build up information to impersonate you. Make sure your bank has up-to-date contact details so we can tell you quickly if we suspect fraud," he says.

"Most importantly, be careful of emails. Not just strange links and attachments, but emails – even from trusted sources like accountants, financial advisors, suppliers – telling you to do anything financial. We've noticed more criminals hacking into these types of trusted emails and then impersonating you or your friends and giving false instructions, like telling them to update your bank details."

And, even if you are one of the unlucky ones to be hit by fraud – so long as you haven't contributed to it, say through giving your PIN away – your bank is likely to refund the stolen money.