LGBTQI views a wakeup call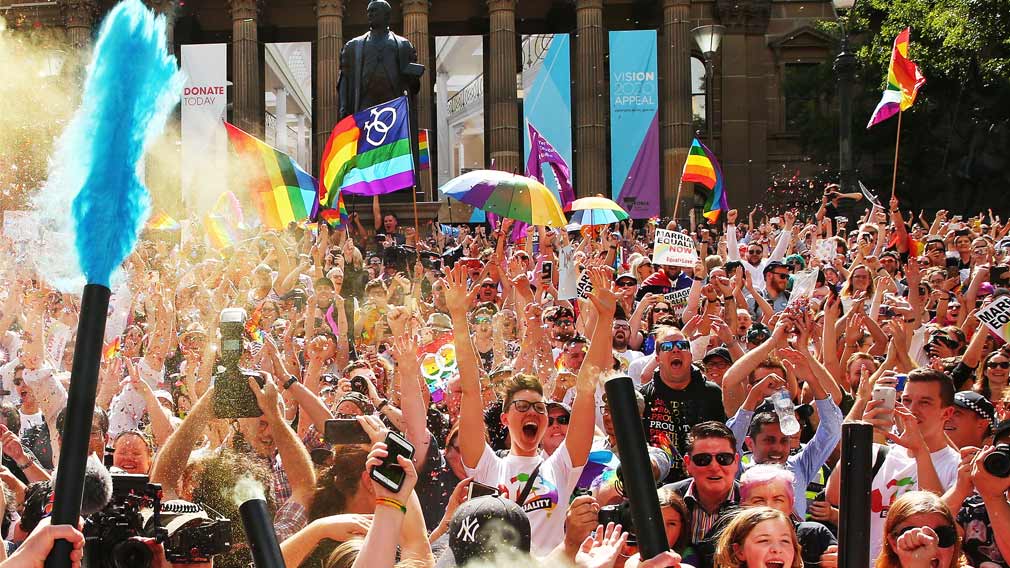 There's no doubt that this is an historic moment for Australia.

I'm elated that today's result is such a positive step towards equality. I'm feeling hopeful and optimistic for the future.

Over the last 99 days, there's been no shortage of noise around the same sex marriage debate.

Endless commentators weighed in with their views about the personal lives of people in the lesbian, gay, bisexual, transgender, queer and intersex – or LGBTQI – community, not to mention how certain freedoms and rights may be affected.

But one important point has been missed: the LGBTQI community's financial needs and habits.

Beyond anecdotal stories and personal experience, there's actually a lack of quality or contemporary research on the issue.

So, as a family bank aiming to meet the financially diverse needs of all Australian families, we commissioned research to better understand financial wellbeing in the LGBTQI community, including household finances, overall wealth and financial outlook.

I think the findings, released last week, will be a "wake up call" for the entire banking and finance sector. And I personally have mixed emotions about them.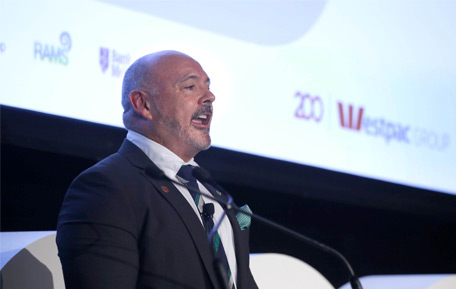 I'm proud that St.George is the first bank to have conducted a study like this in Australia and, more importantly, plans to take action off the back of it. But I'm concerned that, at its heart, the report identifies a strong perception among Australians that there's an uneven playing field when it comes to financial fairness and wellbeing for LGBTQI Australians.

It was confronting that the study found 90 per cent of transgender Australians feel particularly vulnerable and worried about providing for themselves and their family, and also perceive they may be discriminated against when dealing with a financial institution.

More broadly, nearly nine in 10 LGBTQI Australians believe financial products are designed for couples in traditional heterosexual relationships, and seven in 10 hetero Australians agree. That's notable given that things like mortgages, credit cards and savings accounts are designed so they can be used by everyone in a way that suits them.

I actually don't think it's about changing products, but more to do with improving service standards and training, and the response and engagement with LGBTQI customers to become more inclusive, driving out any unconscious biases or other perceived barriers.

I know myself when I went to see a financial advisor a few years ago it was a hard slog to explain my own family circumstances.

My long-term partner Rob and I were never legally married (for obvious reasons) but share all joint savings and expenses, and he was taking time off work to look after our two children. While we got there in the end, it was a conversation that should never have been as uncomfortable as it was for any of us.

I've no doubt this is not a unique situation, and for some people it would have been enough for them to walk away.

And perhaps this is the problem: many in the LGBTQI are turning away from the banking system more than other Australians despite having similar, or in some cases deeper, concerns for their futures. Nearly seven in 10 in the LGBTQI community – or 66 per cent – are more worried about their financial future than other Australians, the research showed. They're less likely to own their own home, and are genuinely concerned about their ability to financially provide for themselves and their family, citing they're twice as likely to be single and less likely to share their expenses, assets and retirement savings.

The issue around home ownership may be amplified by where people are choosing to live, particularly in the two largest cities of Sydney and Melbourne after large property price increases in the past five years. And respondents did indicate that they like being in like-minded communities, particularly in urban areas.

Despite this, I was a little surprised with the detail on home ownership, headlined by LGBTQI Australians being 28 per cent less likely than other Australians to own the home they live in, and when they do, the average mortgage carried by an owner-occupier was 41 per cent higher. This was despite the fact that LGBTQI Australians stated an annual household income some 25 per cent higher.

So clearly there are issues for banks to address.

But I do have great hope.

Now that we can better understand the perceptions, beliefs and needs among LGBTQI Australians, we know where we need to focus to become even more inclusive in our approach to help create a more level playing field. I hope all banks look at these results as an opportunity to address the common perceptions that banking products and services are tailored to traditional families to the exclusion of others.

While it's early days, there are a few obvious things we're planning to look at. We know we need to support our bankers with training regarding equality to become aware of the perceptions we've identified so they can have better conversations with LGBTQI people about their financial needs.

My hope is that improvements like these will help us all become even more diverse and inclusive with our thinking, and help us help even more Australian families.

Given the strong sense of inclusion that's already part of the DNA of St.George, our ultimate goal is for everyone who walks into one of our branches, or talks to us on the phone, knows that ours is a safe environment and that we treat all people with the same care and respect.

Of course, that may take time. But as today's vote and our research showed, there's a growing need and we are keen to lead the way.