Westpac is expanding access to its banking services with a major technology upgrade that will enable customers to use any branch across the group's brands for cash transactions.

With the roll-out, customers of St.George, BankSA and Bank of Melbourne will be able to make transactions, including withdrawals, deposits and transfers, at any Westpac branch, and vice versa.

The new capability builds on Westpac's co-location strategy, where two Group brands in one area are brought together under one roof in key locations. More than 80 co-locations have opened across Australia since 2021.

"This is part of our broader strategy to provide our customers, including in rural and regional Australia, greater access to banking services through investing in technology, digital services such as our mobile app and video banking, branch footprint and key partnerships," Westpac CEO Peter King said.

To facilitate the change, legacy platforms across Westpac Group brands have been modernised to create a one bank system for handling cash. That means that all ATMs and coin deposit machines will also be available for use by customers across all brands.

"Our customers are now doing their banking across multiple channels, so we've created a more connected branch network to make it easier for them to bank with us, no matter which of our brands they choose," said Jason Yetton, Westpac Group chief executive, consumer.

Led by the consumer and business banking divisions, the project entailed an overhaul of the cost centre structure for the branch network, including changing branch BSBs.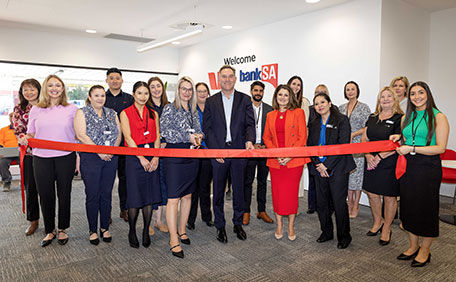 Yetton made the announcement at the new co-located BankSA and Westpac branch in Torrensville, South Australia.

BankSA customers will now have access to 488 additional banking locations across Australia, including 15 Westpac branches in South Australia, while Westpac customers will have access to 53 BankSA branches in South Australia.

"We know many small businesses and sole operators also need access to cash to do business, and this change means it will now be even easier for them to visit one of our branches for essential tasks like deposits, withdrawals and transfers," Yetton said.