Giving Aussie battlers a head start on home ownership
Westpac will support Head Start Homes for another three years, extending its partnership with the social enterprise that is helping more Aussies to get on the property ladder.

Head Start's services and products are designed to help their clients overcome the three major barriers to homeownership: the deposit, know-how, and supply.

This includes HSH acting as guarantor for lower-income renters - often single parent and/or First Nations families - who can afford a home loan but are locked out due to the need for a large deposit and mortgage insurance.

"We've seen unprecedented demand for our services over the past six months, and we know this continued partnership is helping families move forward to financial independence," said Stephen Woodlands, managing director of Head Start Homes.

"Our home ownership pathways have far-reaching positive ripple effects because home ownership is one of the best ways to reduce homelessness and intergenerational poverty."

Westpac was a founding partner of Head Start Homes in 2017, and its ongoing involvement is part of the bank's broader strategy to increase access to housing for all Australians.

"Our partnership with Head Start Homes to date has helped more than 100 families gain access to savings plans," said Richard Burton, Westpac's managing director of mortgages. The extension of the relationship comes at a time when low-income families need innovative and accessible options into home ownership, he added.

The bank is also a participant in the Australian Government's Home Guarantee Scheme which will extend to Head Start Homes clients.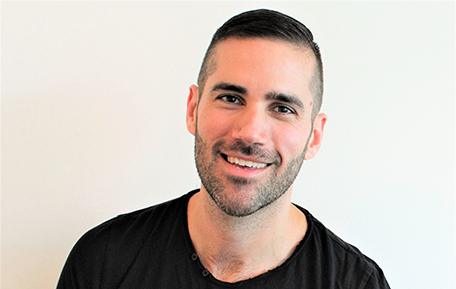 In a 2020 interview with Wire, Woodlands said the inspiration for setting up Head Start came from his own personal experience.

"I didn't always have the privilege of having a stable home. We lived in crisis accommodation with the salvation army, we lived in transitional housing, public housing, couch surfing, and from that I learned the importance of having a stable home.

"The way you learn about home ownership is usually from your parents or from someone that you know that's done it before. And if no one in your family has ever done it before, it's a scary and daunting task and you don't even know where to begin." Woodlands said.

In 2020, Head Start Homes assisted its first aspiring homebuyer into the market - Charlene, a solo parent of three children in Port Macquarie - after St.George Bank funded the loan. Three years on, demand for its services is as strong as ever.

On Census night in 2021, an estimated 122,494 people were experiencing homelessness. Almost a quarter of those were young people aged between 12 and 24 years. There's also a disproportionate number of Aboriginal and Torres Strait Islander people without a fixed dwelling, making up one in five of those experiencing homelessness.

And with the crisis in rental affordability, it's no surprise that the queue for public housing has been lengthening. Government data from June 2022 showed that 174,600 households were waiting to be allocated public housing, up from 154,600 in June 2014.

Woodlands' aim at Head Start is to deliver a 'multiplier effect' by assisting families who meet the income thresholds to be eligible for social and affordable housing into home ownership. This thereby reduces the waitlists to help free up more social and affordable housing for households who are at risk of homelessness.