Recognition for rural mum beating isolation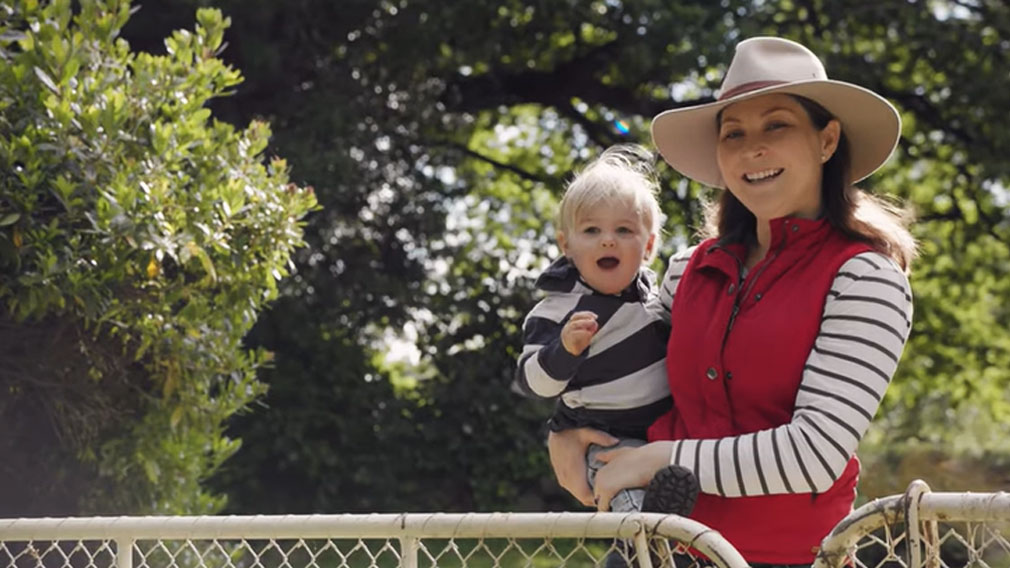 When city-born Stephanie Trethewey moved from Melbourne with her farming husband Sam and their six-month-old son to the tiny community of Dunorlan in Tasmania's north-west, she had no idea how isolating it would be.

"I definitely went in with rose tinted glasses," says the former broadcast journalist and tennis pro who'd made the leap with Sam in 2019, returning to his home state to start their sustainable beef operation Tas Ag Co.

"I loved it – but waking up in the morning and having hundreds of acres surrounding you and not being able to walk to a coffee shop or have friends or family close by, that was really difficult. Sam was working hard seven days a week starting up our business, I was doing a lot of solo parenting, and it was a really lonely time."

Out of this lonliness an idea emerged, which led to the creation of Motherland, a virtual community to connect rural mums across Australia – an effort that last night saw Trethewey named this year's national winner of AgriFuture's Rural Women's Award.

"I remember one day, my son was about nine months old at the time, crawling around on the floor, and I had this thought – if they say it takes a village to raise a child, where the hell is mine?" she tells Westpac Wire.

"It was just a light bulb moment when I realised that I could be 'Steph the journalist' and 'Steph the mum' and join those two together to tell stories of rural motherhood, while connecting with other rural mums who made me feel less alone."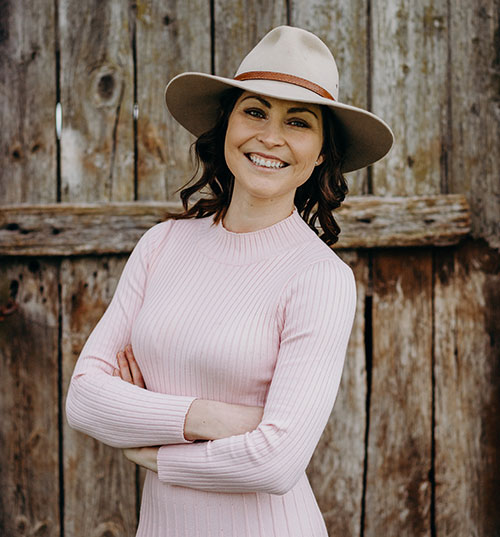 The Motherland community started with a podcast series, for which Trethewey interviews one rural mum every week who shares her raw, unfiltered motherhood story, with an aim she says to help listeners feel like they're not alone. As of this week's episode, 142 mothers have been featured, sharing a wide range of experiences from health scares to depression to breakups to new love.

"When I aired the first episode back at the end of 2019, I thought if just ten people listen to this, I'll keep doing it. I never imagined that it would grow so much, it's now reached over 400,000 downloads," she says.

Clues to the series' popularity are in listeners' comments, many labelling it "uplifting", "relatable", and "inspiring" in the way it "normalises issues faced by rural women".

Trethewey says it was after the birth of her second baby that the idea was sparked to grow the community beyond the podcast. Realising how much she missed having a group of mums around her like she did in Melbourne, and discovering that geographical isolation and lack of services meant many rural mums had no access to a mother's group, she embarked on a project to create Motherland Village, which she describes as Australia's first online rural mother's group program.

"It connects rural mums from all over the country into their own small, personalised support group," says Trethewey.

"We take them through a six-week program, all online. They have their own private little chat room. We give them weekly activities to post about, and they have three video calls, facilitated by us. It's all about breaking the ice and building friendships so that at the end of the program, they continue on independently. And that's been the case for the groups to date."

Since its launch in November 2021, Trethewey says nine virtual "villages" have been set up via the online platform, connecting more than 90 mums from six different states. The next step is to scale it, training more facilitators, to quadruple capacity, and to partner with rural hospitals to provide support services for new mothers – work she says will be "turbocharged" by the $35,000 from Westpac granted as part of winning this year's Rural Women's Award.

On announcing her win, AgriFutures Australia managing director, John Harvey, said Trethewey's advocacy and actions have created a new model for postnatal care in regional Australia.

"Her drive to create spaces that encourage connection and support for other rural women is highly commendable and a true embodiment of the Award's key objectives," he said.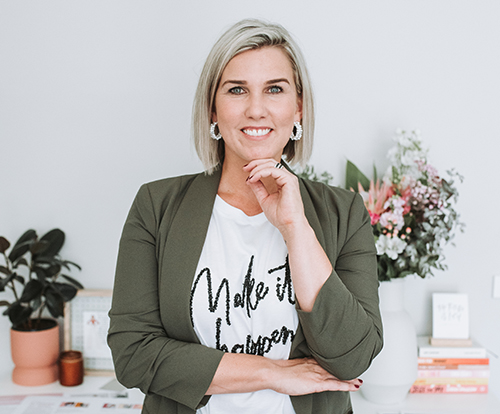 The six other award nominees included disability advocate Josie Clarke and primary producer Robyn Verrall, while the runner-up was Bendigo-based journalist, Kimberley Furness, the founder of OAK Magazine, a quarterly print publication which celebrates female changemakers outside metropolitan areas.

"Women in business are the fastest growing cohort in Australia, but you wouldn't know it as we're underrepresented and we're missing from the media. I want to help change that," says Furness, who plans to use her award grants totalling $30,000 to employ more radio journalists based in the bush.

Westpac Agribusiness is the Platinum Sponsor of the AgriFutures Rural Women's Award. Applications for the 2023 AgriFutures Rural Women's Award are now open until October 19.