'You're just a girl': How Goodall broke the bias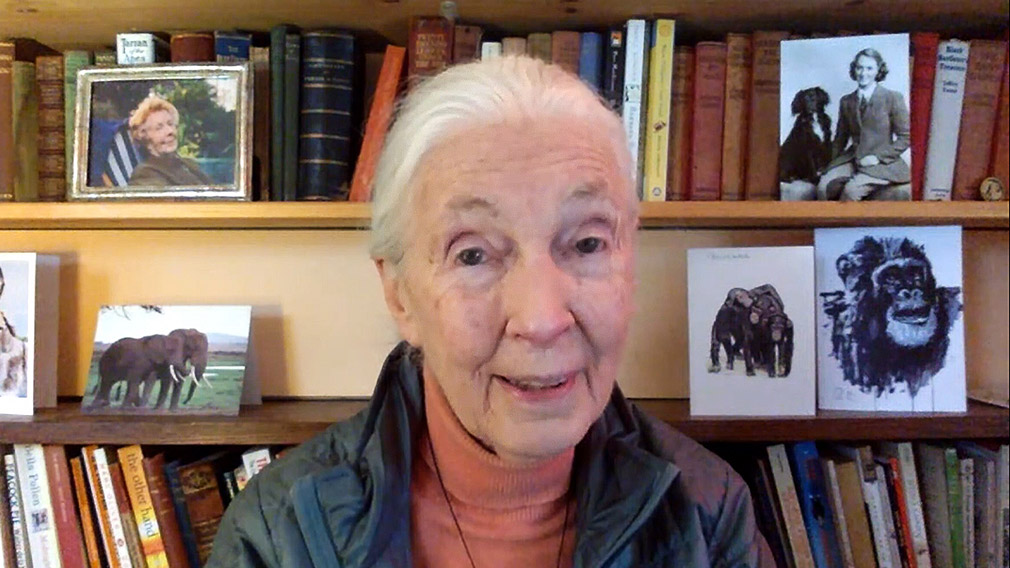 Jane Goodall recoils from being labelled an "icon".

But she says she realised "at a certain point" that if she embraced – rather than hid from – the global fascination in her unconventional approach to studying chimpanzees in the 1960s, it could help her cause.

"I cared enough about the chimpanzees to want to protect them … (so realised) I must use this notoriety," said Dr Goodall, speaking at today's International Women's Day event hosted by UN Women Australia, sponsored by Westpac.

It's clear she's amused by the irony that it was mostly her gender that attracted the world's attention when, aged 26, she travelled from the UK to what is now Tanzania to live with, and study, the Kasakela chimpanzee community.

Yet it was also her gender that could have stopped her career before it started.

"It was almost a 'Beauty and the Beast' sort of thing," said the 87-year-old of the way she was portrayed in the famous 1963 National Geographic story which first brought her research into the homes of millions, along with the first film in 1965 by her then husband filmmaker Hugo van Lawick.

"So here are these big, black, potentially dangerous creatures in the potentially dangerous jungle and this young woman going out among them," she said of how she was represented.

"And that's when I began to attract attention."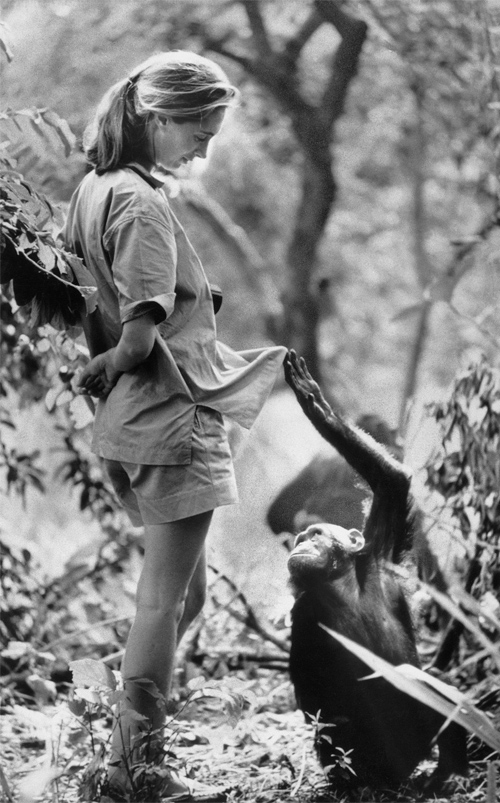 Her decision to channel the spotlight was effective, helping her garner worldwide support over the next five decades to protect the habitat of chimpanzees and other species. Her tireless work has earned significant global recognition, including the French Legion of Honour, Japan's prestigious Kyoto Prize, and being named a Dame, a UN Messenger of the Peace and one of Time Magazine's most influential people.

Yet just a decade before she entered the jungle, Goodall says when she told people her plans to live with wild animals in Africa and write books about them, she said, "They all laughed at me".

"'How will you do that?', they said. 'There's a war going on (it was World War II). You don't have money. Africa's far away. It's a dangerous place and anyway you're just a girl', they said.

"'Girls don't do that sort of thing.'"

So, what gave her the nerve to ignore this discouragement?

Without hesitation, she said it was her mother, Vanne, who she fondly credits for nurturing her fascination with nature since she was a toddler, against the norms of the times.

"My mother said, 'If this is something you really want to do, you're going to have to work really hard, take advantage of every opportunity, and then, if you don't give up, maybe you'll find a way'," Dr Goodall recalled.

"And that's a message I take around the world, particularly to young people in disadvantaged communities and I wish mum was around to know how many people tell me they have benefited from that advice."

It was also her mother who volunteered to accompany Dr Goodall when she first entered the African forest of Gombe in 1960, because the local authorities would not let Goodall in alone.

Her discoveries while living in the chimpanzees' habitat – including unearthing the primates' complex societal structures and deep emotional connections, and their use of tools – are considered some of the greatest achievements of twentieth-century scholarship, transforming the world's understanding.

But, again, she said her work was almost thwarted.

"When I first got to Cambridge to do a PhD… I was told I shouldn't have given the chimps' names. It wasn't 'scientific'. They should have been numbered," Goodall recalled.

"I couldn't talk about their personality, their minds, or their emotions, because those were unique to (humans). Moreover, nor should I have empathy with them, I should be only objective."

She believes this "cold and hard" approach – with which she disagreed wholeheartedly given her first-hand observations that "we're not the only beings on this planet with personality mind and emotion" – may be one of the reasons the field of science hasn't been appealing to girls.

Although Goodall said there were no other women "doing what I wanted to do" and, in fact, "only three men had been out in the field studying animals" at the time, she believed role models are important to help break gender bias.

"We all have male and female in us, and we need male and female role models," she said.

"But the main thing is to find a role model that helps you realise, 'If they can do it, I can do it too'."

A gender equality advocate, Dr Goodall recited an anecdote shared with her by the chief of an Indigenous tribe in the South Americas, that has stuck with her.

"He said, 'Jane, we see our tribe as like an eagle. One wing is male, and the other wing is female, and only when the wings are equal will our tribe fly high'," she recalled.

"To me that is something that's really wonderful."


Westpac is a platinum sponsor of UN Women Australia.