'With more women, things shift': Board directors on diversity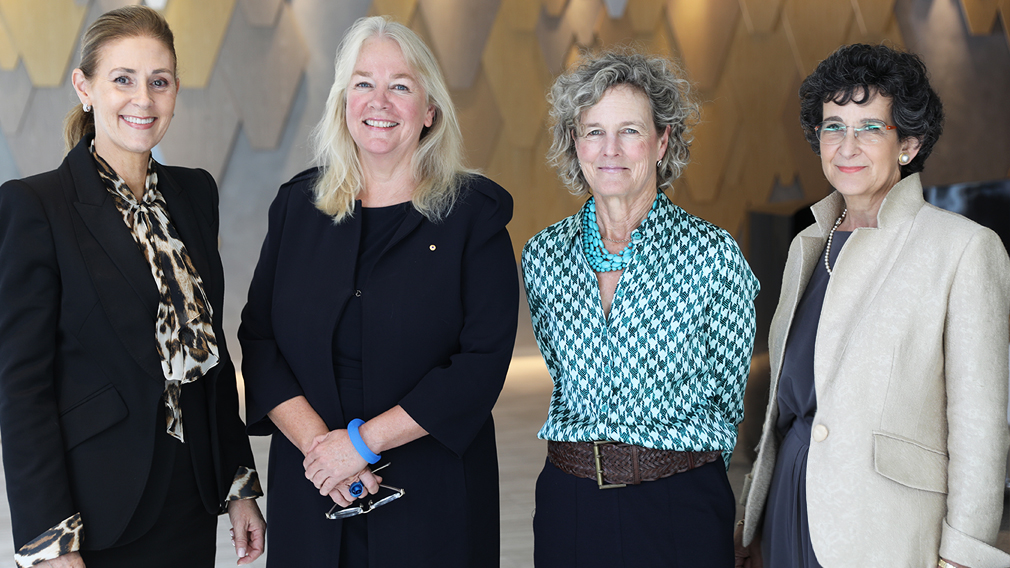 It's not a stretch to assume four women who've made it onto some of Australia's most powerful boards may have faced gendered bias during their careers.

But when they divulge their real-life incidents of inequity, it really does make your ire rise.

"One of my experiences was back…in the day of hard copy payslips," recounts Nerida Caesar, one of Westpac's four women board directors speaking during an International Women's Day panel for Westpac employees.

In an "incredible" mix up, the payslip of a male colleague – of the same rank and who'd started on the same day more than a decade before – had been delivered into Caesar's internal mailbox.

"I thought, 'That (pay) looks a little bit different to mine'," says Caesar, who is also on the boards of NBN and Spark Investments among others and provides advisory services to tech start-ups.

"So, I walked into the manager and put it on the table and said, 'Hey, this is kind of interesting'."

Fortunately, her tale had a more equitable ending.

The discovery was taken to the chief executive – a woman – who acted quickly to correct it and, along the way, unearthed and corrected the same issue for other women employees of the firm. It's a lesson Caesar says she's taken into all her leadership roles.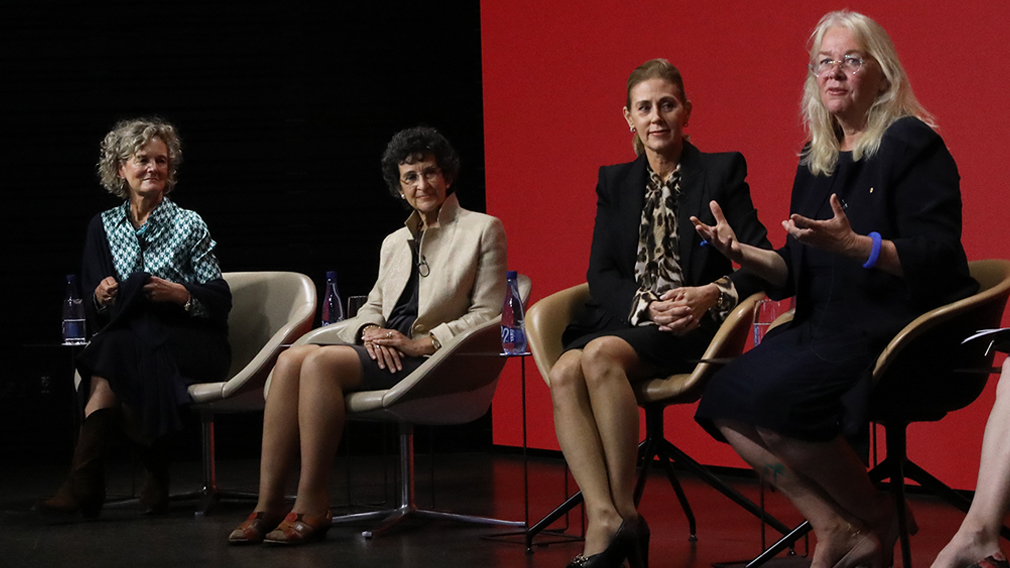 For fellow Westpac board member Nora Scheinkestel, the bias was a little more overt.

She recalled joining a board on which she was the first woman, at the time listed companies were "madly scrambling" to appoint women to meet new corporate governance guidelines.

"After about a year, I said to my colleagues, 'We ought to recruit another female director'," remembers Scheinkestel, also on the boards of Telstra, Brambles and Origin among others, and an associate professor in the Melbourne Business School.

"And they said, 'Oh no. It's been so disruptive to have you on the board we couldn't possibly cope with another one for a while yet."

These were just two of the many anecdotes of inequity shared by them and their two fellow Westpac board peers and veteran business leaders Audette Exel AO and Margie Seale.

Common to all four was the experience of having been the only woman around a board or executive table.

"It's a really uncomfortable place to be," says Seale who has also held board directorships with Telstra, Scentre Group, Penguin Random House and Ramsay Health Care among others.

"You were seen as a species as opposed to a person."

While gender diversity and equity has improved during their careers, there's a long way to go. Women still make up only 34 per cent of ASX 200 boards according to the Australian Institute of Company Directors, and only 6 per cent of CEOs of ASX 300 companies according to advocacy group Chief Executive Women.

But the change already brought by having more women at the table is palpable, the panellists say.

"When you start getting a lot of women in a room … things change, they shift," says Exel, also the founder and chair of global pioneering social enterprise Adara Group, who notes "there's data everywhere" showing gender equity improves the bottom lines of companies and countries.

"And even though (having four women on a board) is a shining example of what's possible, … the pace of change in (gender diversity) during my career has been glacial," she says.

"The voice of women in Australia is pretty clear on this one: It just has to move faster… because we need women to lead if we are going to have a more just, a more green, a more fair planet. It's absolutely critical."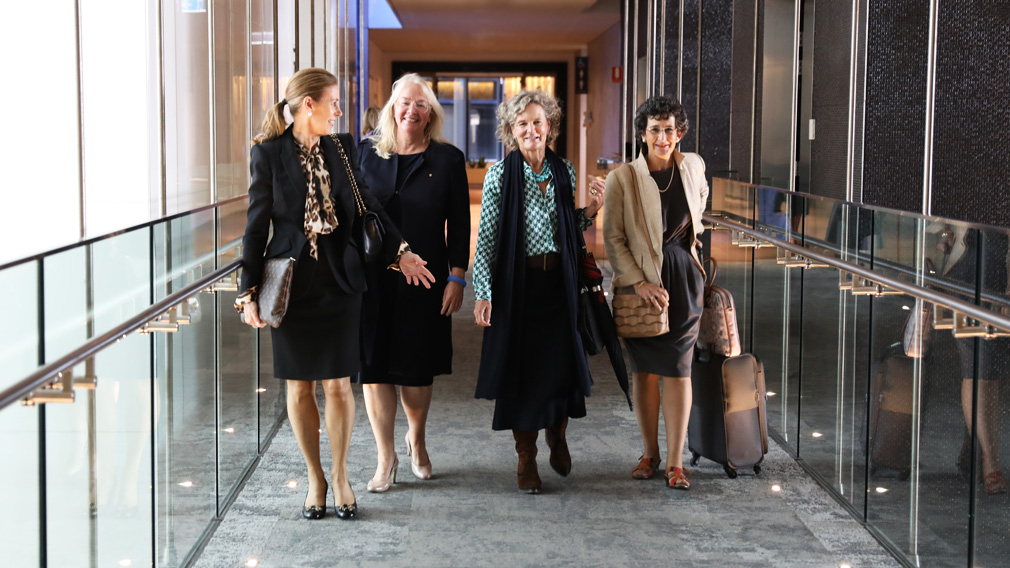 What are the keys to breaking biases to close in on equality?

While the peers agreed setting diversity targets and quotas tied to leadership remuneration outcomes remains fundamental, they viewed the real kicker as "courage" – both on the part of leaders who need to keep "calling out" bias, and women who need to keep stepping into uncomfortable positions.

"It doesn't matter what your gender is or where you sit in an organisation, but we all need to be brave enough to step forward and say, 'Where's the woman?'" Exel says.

"Or if you're a woman, say, 'I need to be at that meeting.' Or if you're at the meeting being brave enough to say, 'Now I have something to say'," she says.

"There's a lot of courage in this and there's a lot of leadership needed."

Acknowledging that everyone has unconscious biases, Scheinkestel also emphasised the importance of "deliberately going out of your way to put yourself in the flow of different thinking", given her firm belief that diversity is "of no use unless we're genuinely interested in the views of the of the other and prepared to take them on and act on them".

"When you've got the environment around any table – be it a board table an executive team, the coffee break table – where there's genuine curiosity to hear about the views of others and be open to change your own mind and incorporate their views into actions, that's when it works really well," Scheinkestel says.

Exel says inequity across all forms of diversity – beyond gender – must stop being tolerated, and that the discussion is not based on "logical decision making", but on "power".

"We've been too tolerant of prejudice, discrimination, unconscious or conscious, for too long," she says.

"We can't accept it's going to take a very long time like it's taken with gender. We have to now raise our voices, use our skills, use our hearts, use our voices to demand change.

"Power does not shift itself voluntarily. What we're talking about is changing social structure and power… we need to see it in that light… We need to stop accepting it. We just have to start laying it out and demanding it."

Caesar reflects on how the agenda to push change has evolved over the years, recalling the "confronting" experience she had when, as chief executive of a newly listed company in 2014, she was sent a bottle of "daughter water" by the Workplace Gender Equality Agency.

The bottled water was part of a radical campaign to raise awareness among more than 3000 chief executives about the growing gender pay gap (billed as a mock fertility aid to help the CEOs have daughters to begin to understand the injustices of women in the workforce).

"Here I was as a woman CEO and I had a woman chairman," Caesar says.

"We had 36 per cent women in the company and I was being faced with this really quite confronting letter.

"As we roll the clock forward, we've certainly come a long way…. but we need to keep it very visible. It needs to be a regular conversation.

"It's very important to keep the dialogue going," she says.