PODCAST: New survey shows big net-zero ambition lift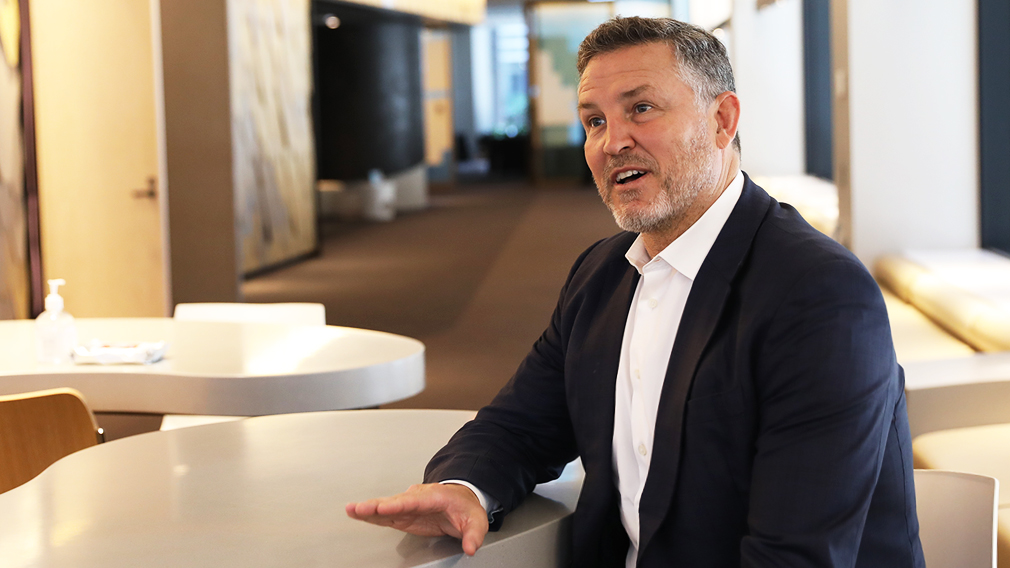 If there was any doubt that sustainable finance is surging, a new report out today predicts the fast pace of growth – in size, diversity and sophistication – of the market across the Asia Pacific during the past two years is set to continue.

Speaking in a podcast for Westpac Wire alongside Westpac institutional bank chief executive Anthony Miller, report author Georgia McCafferty says the findings of the survey by Economist Impact, commissioned by Westpac, indicates the "risks of climate change are finally hitting home" across the Asia Pacific.

"Companies are recognising that if they don't start to manage their climate and sustainability risks, they're going to have real troubles moving forward," McCafferty says.

Listen to Siobhan Toohill in conversation with Westpac institutional bank chief Anthony Miller and Economist Impact's Georgia McCafferty
She says the survey of both executives of companies that issue sustainable finance and investors (across Australia, Hong Kong, Japan, New Zealand and Singapore) showed 56 per cent of surveyed companies had issued or utilised sustainable finance, a significant lift from 18 per cent in 2019.

In addition, the majority of these companies said they had started to actively decarbonise their businesses and nearly two thirds – or 61 per cent – were aiming to be net zero by 2030.

"There is no doubt that it's going to be hard to get there," says institutional bank chief Anthony Miller of the ambitious decarbonisation plans set by many of those issuers surveyed.

"But it's going to be harder for those entities that don't have an aim that's backed up by a plan."

He says this realisation is at the heart of "an enormous shift" in attitudes evident in the survey results, driving issuers to move from awareness to action around the need to decarbonise.

"It's moved from, 'It's important, it helps differentiate you, it has a sense of altruism to it', to something that actually is fundamental," Miller says.

"Where this is getting to rapidly is, you will not have access to debt or equity funding in a few years' time if you do not have a very tangible, focused plan that delivers on a very tangible measurable goal," he says.

"What I can see in the future is that when we look at a company or an investment opportunity, while we might look at its financial performance …we'll also be looking at where is it at in its climate transition plan… and we'll be marking companies … on this performance as well."

Among investors surveyed, McCafferty says demand for sustainable investment opportunities is "huge", leading to 66 per cent saying they have at least a quarter of their assets under management invested in sustainable finance, and 27 per cent with more than half.

In addition, more than 90 per cent of investors said they'd started decarbonising their portfolios, and 58 per cent aim to be net zero by 2030.

"The survey shows investors are really hungry for sustainable investments and can't get their hands on enough of them," she says, noting lack of supply was named among the top three obstacles to investment.

The number one obstacle named by both issuers and investors was the lack of reliable data in Asia Pacific to measure the impact of sustainable finance. Among investors, 69 per cent said their sustainable finance allocations were impeded by the lack of reliable data to guide investment decisions.

"In Asia Pacific, there's no regional agreement on how to report and measure many of these assets or emissions so that's causing a real deadlock in the market," McCafferty says.

"You need that information to make good decisions, from an investor's perspective and an issuer's."

Noting the increasingly elevated role of finance in the discussions at November's United Nations Climate Change Conference, known as COP26, Miller noted that he "drew positives" from the lack of consensus from some of the "difficult conversations" at the conference, as it reflected policy makers were starting to "really deal to the tough issues".

"It meant people realised, 'This is a commitment that I cannot step away from, that will require quite profound change and will put a lot of stress and challenge on my economy or my company'," he says.

"And it's great that at last people are staring into and dealing into that key point. It's going to be very, very tough and therefore you've got to be committed to delivering."

Head to Westpac IQ to view the "Financing Sustainability: Asia Pacific's Evolving ESG Market" Report.