Big challenge opens for (very) young entrepreneurs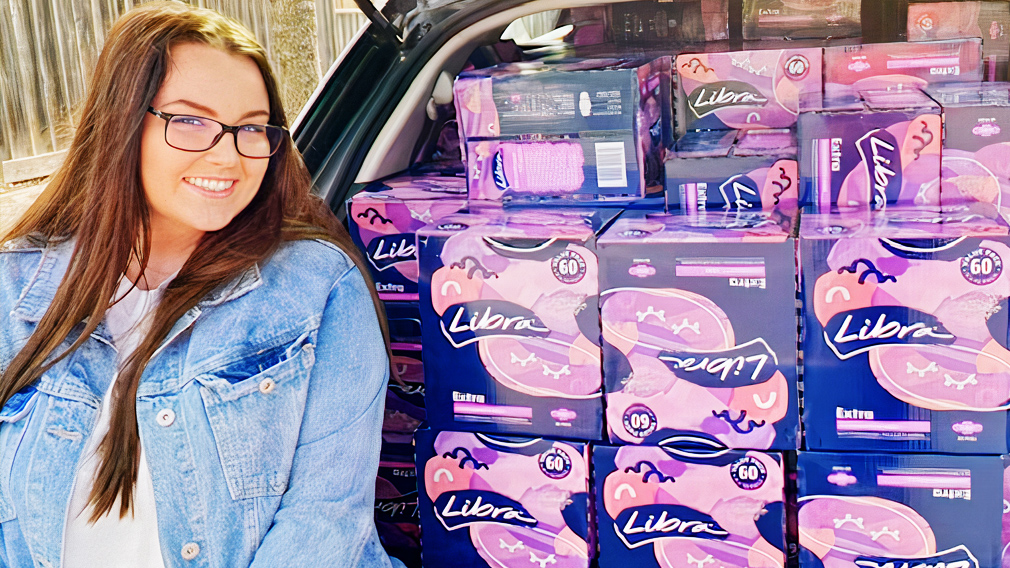 For many children and their parents, the looming return to classrooms after months of home schooling can't come quickly enough.

But for others, the COVID disruptions have had a silver lining, according to Taj Pabari, chief executive of the Australian School of Entrepreneurship.

"There's a lot of young people we've spoken to over the last 18 months that say having a bit more flexibility in their day has given them the freedom to think creatively and try new things," says the social entrepreneur who helps young Australians master entrepreneurial skills.

It's this vibe that Pabari aims to tap into via his organisation's flagship annual program, the Youth Impact Challenge, in partnership with Westpac, that opened for registrations this week.

"This is a golden opportunity for young people to share their bright solutions to the problems they see in their communities – or on the global stage – and, along the way be propelled to start real, world-changing businesses," Pabari says of the interactive, online program.

In its second year, the program invites 7- to 21-year-olds to pick out a problem in their local community and work on a business idea to solve it. Pabari is excited by the ideas he expects to surface through the program, given the calibre of submissions among last year's 86,000 participants, a number he expects to exceed 100,000 this year.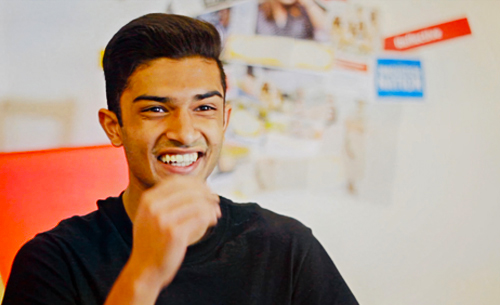 "We're not just getting kids to pitch cute ideas that stay ideas," he says.

"If you look at last year's winners, they had already started their businesses. They didn't need to wait until graduation to start – they're already making a difference in their communities."

Among them was Emily Gabriel, now in Year 11, who entered last year's Challenge with her idea for charitable enterprise, One Pad at a Time, which raises funds to buy and distribute sanitary pads for free to people in need. Other winning ideas last year included a GPS enabled audio Indigenous heritage tourism app called Our Knowledge, a community skills exchange program, a candle making business that donates half the profits to charitable causes, and a cooking school that donates food to people experiencing disadvantage.

Through her business, Gabriel's aim is to beat 'period poverty' – where women need to improvise on period products due to the cost, an issue affecting more than one in five people, according to Share the Dignity.

"No one deserves to go through that," says Gabriel, who was triggered into action when she saw her own mother, who'd fled from domestic violence, unable to stretch the budget to cover sanitary products if she was to afford food for her children.

The Melbourne-based student kick-started her enterprise with a raffle two years ago, through which, to her surprise, she raised enough money for 65,000 pads – all distributed to local women in need within a few months. She soon dialled it up, striking her first distribution partnership with fellow charitable organisation Pinchapoo, a redistributor of personal hygiene care packs to people experiencing disadvantage.

Gabriel says entering the Youth Impact Challenge opened new doors to take her business further, raising its profile among potential backers and distribution partners, and encouraging her to set her sights on donating one million pads to women across Australia – and the world.

She admits it was also a great outlet to take her mind off things during the long, difficult Melbourne lockdowns.

"I'd been struggling last year because I couldn't see my friends; all plans were cancelled," she says.

"It was good to leave homework behind for a minute and focus on something that I wanted to pursue and that I'm passionate about. We had group calls working together, and everyone had that motivation of 'We're all going to work together'. It was a really good environment to be in."

Pabari says the collective revenue or income generated last year by the businesses or social change ideas created by the alumni of the Australian School of Entrepreneurship exceeded $600,000.

"These young people are not just leaders of tomorrow – they're doing it today and that's epic," he says.

"Our role is to simply give these young people the voice and the skills to get their cool ideas off the ground.

"As someone who gets to meet these kids and support them, I've got the best job in the world."
Registrations for the Westpac Youth Impact Challenge are open until December 10, 2021.