TECH IN 10: Taking command of Westpac's tech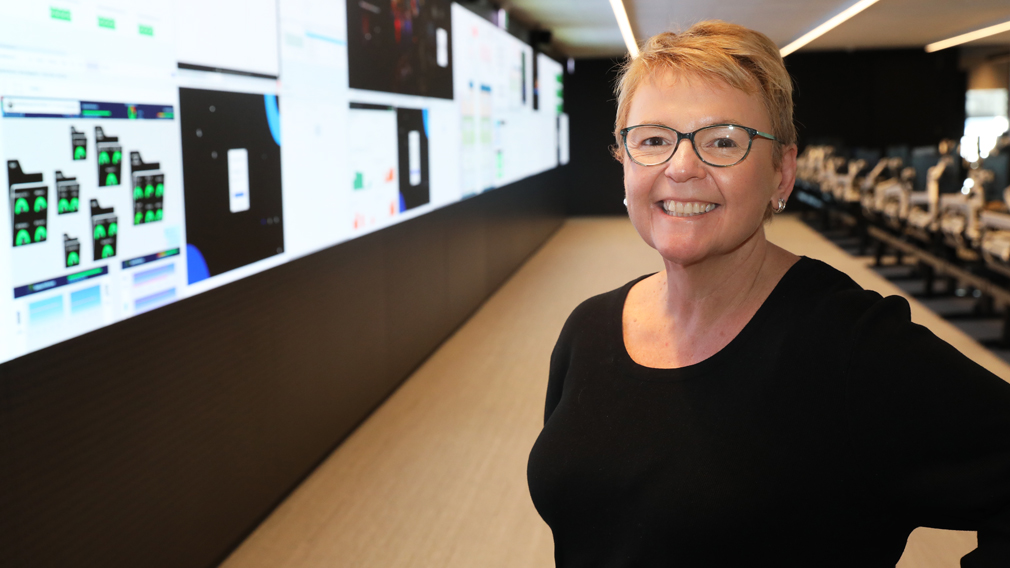 A purpose-built integrated command centre at Westpac's Sydney headquarters is an evolution of the "health" monitoring of the bank's vast network of technology infrastructure and applications, according to head of service operations Janelle Howe.

Boasting a 22-metre-long dashboard and seating for 92 technicians, Howe says the facility is designed to monitor the status of all the bank's "infrastructure towers" – such as database, middleware, network, compute, storage, workplace – in addition to more than 800 applications providing core services to customers and employees, all in one space.

"Historically, our teams were located around skill sets," Howe tells Westpac Wire in its latest "Tech in 10" podcast episode.

"But the new facility enables us to bring together… representatives from our application teams, infrastructure teams and security teams. The unique ability to have these functions physically located allows them to have a shared view of potential incidents and find correlations."

Listen to Janelle Howe in the June 1 Tech in 10 episode

Transcript of Janelle Howe's Tech in 10

In addition to faster resolution of incidents – such as service outages or interruptions to online functionality – Howe says the "end-to-end collaborative approach" facilitated by the command centre is also helping to prevent incidents through monitoring of lead indicators.

She says the 18-month project – which also involved simplifying the underlying technology and processes needed to run a facility like this – will build on performance improvements that have emerged, including a 70 per cent reduction in incidents over the past 12 months, and a 50 per cent drop in customer impact over 20 months.

"Because we have that ability to correlate across the service, we've noticed faster responses and faster resolution, and that's solely why we're on this journey," Howe says, noting the facility is complemented by another command centre launched by Westpac six months ago in Chennai, India.

With the facility up and running, Howe says the team has its sights set on maturing its capabilities including building out predictive functionality through machine learning and artificial intelligence, ultimately creating "self-healing" capability.

"We will ingest all of the information we have on past incidents and learn through that information so that we can predict when future incidents are going to happen and prevent them," she says.

Don't miss
By Ben Young
Head of Fraud and Financial Crime Insights