John Bonnin, who runs a café restaurant in Darwin, can scarcely believe the turnaround in his business's fortunes in the last few weeks.

On October 9, The Northern Territory lifted its requirement for New South Wales based visitors to quarantine for two weeks at the Howard Springs camp outside Darwin. Qantas and Jetstar promptly stepped up direct flights between Sydney and Darwin, with a total of ten services a day.

Since then, there's been a tourism mini-boom from Sydneysiders and their near neighbours to visit Darwin, some to see family and friends but many just to go because – as a famous man once said to explain why he wanted to climb Mount Everest – it's there.

"Sydney-Darwin is a great case study of how quickly a market can recover once borders open," said a spokesperson for Northern Territory Airports, adding that Qantas and Jetstar have now restored around 92 per cent of their 2019 capacity.

"In November, seat capacity on the Sydney route will be 62 per cent of November 2019 levels."

How visitor numbers to the NT play out will be a strong indicator of how positive a similar lifting of border restrictions between other parts of the country is going to be in coming months. Travel between country Victoria and Darwin is scheduled to start on November 14, while Western Australia will from the same date move to a "controlled border" enabling people from Tasmania, Queensland, South Australia, the ACT and the NT to enter without undertaking quarantine.

Meanwhile, NSW plans to reopen its border with Victoria a little over a week later on November 23. Releasing Westpac Economics' October Red Book, senior economist Matthew Hassan said it was clear a meaningful "reopening pop" in the economy was underway and Victoria's emergence from lockdown will only amplify the trend. Reflecting this, the Westpac-Melbourne Institute Index of Consumer Sentiment, released today, registered a further increase this month as consumers look forward to a "normal" Christmas.

"This is another strong result. (And) the survey was conducted over the period of November 2–8 before the second round of easing restrictions had been announced for Melbourne … it also preceded the recent encouraging developments around Pfizer's Coronavirus vaccine," said Westpac chief economist Bill Evans.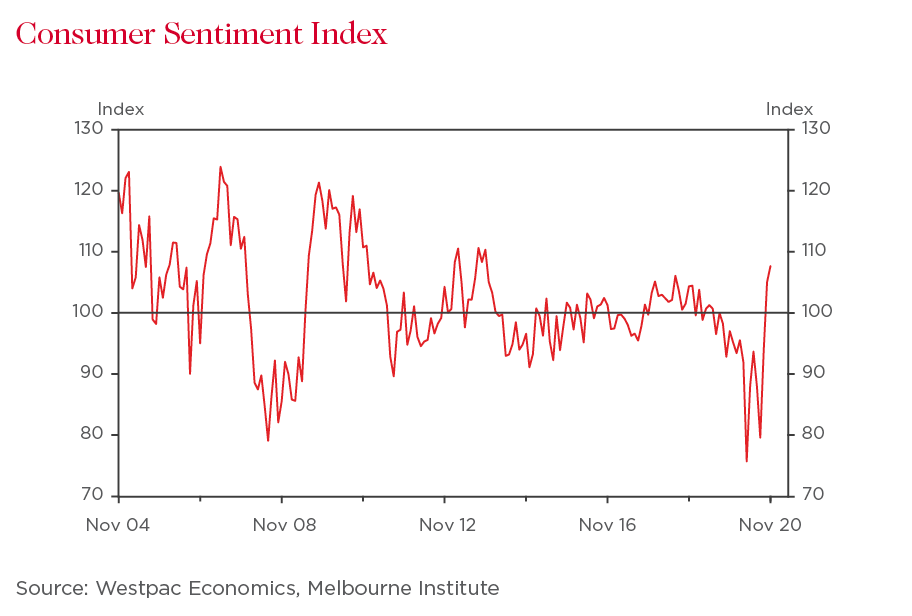 Mr Bonnin, whose Cullen Bay Boathouse is popular with brunch enthusiasts, said: "I've taken 60 seats out of the restaurant to satisfy distancing requirements and our takings are currently about 40 per cent up on where we were last year, before we'd even heard of COVID."

It's a far cry from March, when revenue slumped 95 per cent.

Tourism is a key part of the economy and Mr Bonnin is understandably happy to see the planeloads of Sydneysiders coming north for a holiday at what's effectively the start of the wet season and at a time when the international travel market is effectively shut. Prior to COVID, tourism consumption totalled $152 billion in 2018-19, according to the ABS, almost three-quarters of which came from domestic tourism, giving a feel for how much of an impact border closures have had on certain businesses and regions.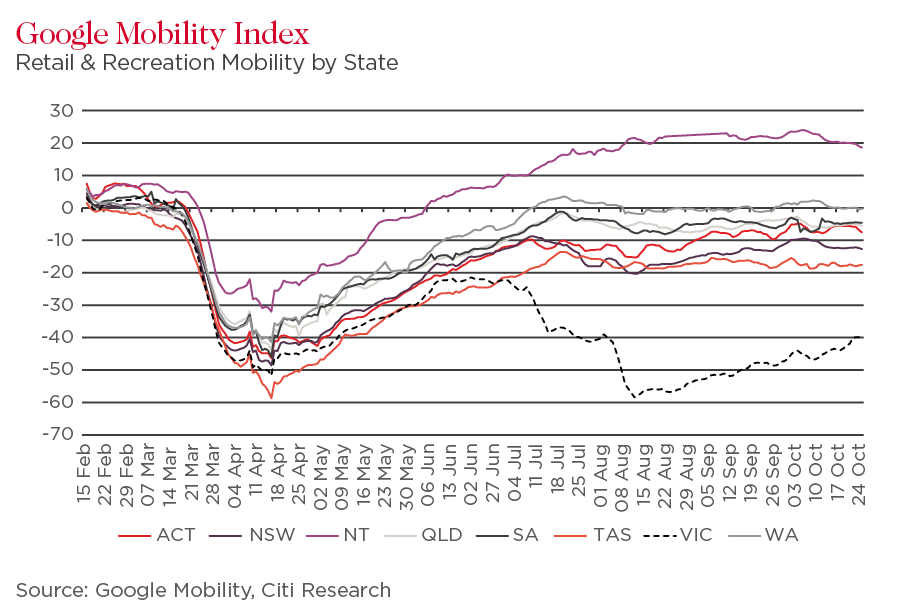 Mr Bonnin points out that border closures have also been a positive in some respects, citing the benefit he's seen from WA's "hard" state border as Grey Nomads heading counterclockwise around the country have found their journey blocked at the border between NT and WA.

"We don't normally see them after the weather changes in late August to early September but we're certainly seeing them now," he said.

"That helps to explain why we are currently seeing dry season revenues for what's normally the hardest season.

"We're certainly benefiting from this situation."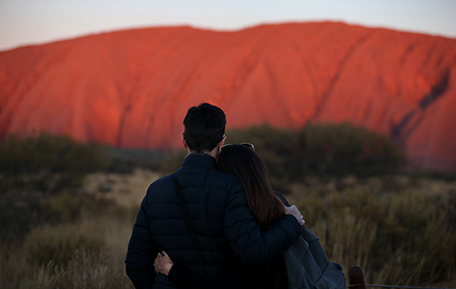 With WA having effectively two sealed roads into the state, one via Kununurra in the north and the Eyre Highway across the Nullarbor, Mr Bonnin notes that businesses within WA are likewise enjoying that same rush from Sandgropers who can't cross the border.

Official data last week showed retail sales in WA surged a massive 10.2 per cent in the September Quarter as the closed border kept the state's residents at home and few COVID restrictions allows life to return to near "normal". Mr Bronnin said a helicopter business he was involved in just sent a chopper over the border from east to west, from Darwin to Derby, because of huge tourism demand in Kimberley destinations.

"Broome's the same,'' he added.

"Clearly we're benefiting from two things: our geolocation and the temperature. COVID doesn't seem to like heat."


The views expressed are those of the author and do not necessarily reflect those of the Westpac Group.