Gone bush: the woman driving remote working rethink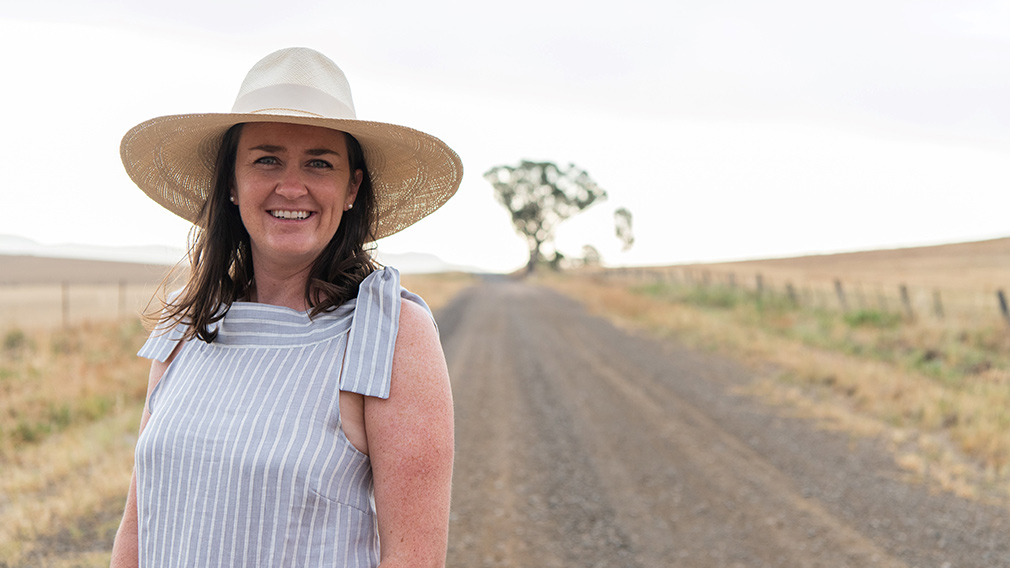 Not long after Jo Palmer moved to Wagga Wagga in regional New South Wales, she received a call that sparked a big change.

And it wasn't just for her, but hundreds of others across regional Australia.

"A remote job had fallen in my lap, and it was the envy of all my friends in town," says Palmer, who was last night named AgriFuture's Rural Woman Award national winner for 2019.

The trigger was when a Sydney-based friend put Palmer's name forward to a company looking for a part-time sponsorship and event manager who could work remotely, an opportunity she leapt at to earn an income from home in Wagga while caring for her first baby.

Yet the chain of events also turned her mind to an opportunity.

"It seemed crazy that this job fell into my lap, but I had all these super clever girlfriends whose skills weren't being utilised well," says Palmer, who'd studied teaching, and worked and travelled overseas before returning to the town with her husband in 2013.

"Living rurally, there was not really an easy way to connect with a remote job except by trudging your way through interviews and then trying to negotiate doing it from home or part time. It meant many people I knew were working in jobs they were over-qualified for or not working at all, and I thought what a waste of skills."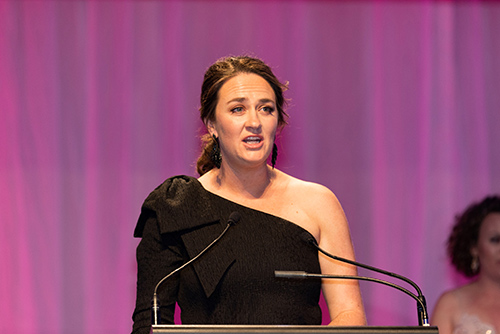 This was the catalyst for the entrepreneur to build Pointer Remote Roles, an online platform that connects businesses with remote professionals.

Since launching in March 2017, around 100 candidates have been placed through Pointer – from a financial consultant based in The Marra in western NSW placed with a business seven hours drive away in Young, to three bookkeepers in rural South Australia and NSW working with a Melbourne-based bookkeeping business which no longer has an office because all staff work remotely. To date, most roles have been in financial and professional services, or creatives like web designers, copy writers, and social media and marketing managers.

"If they don't need to be 'on the tools' – like a boiler maker or a hairdresser where they need to be physically present to do the job – then we can find a remote worker to do it," says Palmer.

She says she knows many people who long to quit the city rat race, lured by regional Australia's comparative ease of living and affordability, with the average home in NSW regional centres costing less than one third of their inner-city Sydney equivalent, according to Australian Bureau of Statistics.

But the fear of not finding suitable work is holding them back.

While regional job ad growth has outpaced capital cities in the past year, overall numbers are lower, according to the Internet Vacancy Index. There's also a salary disparity, with the average inner-city Sydney worker earning 44 per cent more than their NSW regional city counterpart in 2016, according last month's report by the Regional Institute of Australia.

But Palmer believes change is coming as more businesses embrace remote work and flexibility, enabled by technology, and she's not afraid of challenging conversations with metro businesses who assume employees living rurally will come cheaper. She adds that savings ultimately come from not needing extra office space, having better staff retention and higher productivity, while putting in new systems also benefit inhouse people efficiency through more flexibility and accountability.

"I am firm with those businesses, telling them, 'you will make savings, but you're not making the savings on the salary. You pay employees what the job is worth, regardless of where they live'," she says.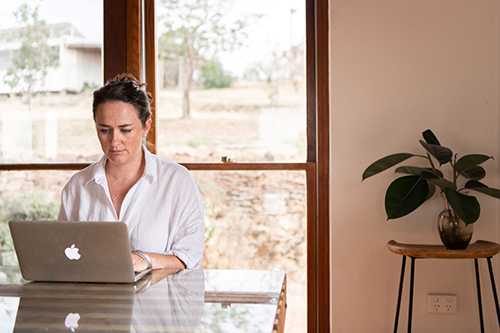 Palmer says while her initial thesis of working with metro recruiters has panned out, she's "excited" by a new unexpected trend involving small rural businesses who haven't been able to get the people to grow.

Looking ahead, she hopes to contribute to an environment where employers stop talking about remote work as being unusual. She plans to use the $20,000 Westpac bursary won through the AgriFutures award to create an education portal within Pointer's platform offering resources and training modules to help businesses and professionals better prepare to engage in remote employment.

"What I'd like to see is for businesses to say, we need these skills, let's see who the best person is and that will decide whether they're inhouse or working remotely. I want it to be second nature," she says.

"We're already doing emails on the train – that's working remotely; you work from home when your kid is sick. We're already doing it.

"Once everyone gets used to it, that mindset will drive it more."

Westpac Agribusiness is the platinum sponsor of AgriFutures Rural Women's Awards. Palmer was selected from among seven state-based finalists in the AgriFutures Rural Women's Awards, including runner up Victorian beekeeper Claire Moore. Applications for the 2020 AgriFutures Rural Women's Awards are open until 31 October 2019.