Three years ago aged just 22, Josh Smith took the plunge.

After finishing an apprenticeship and obtaining his electrician's licence, he opted to give self-employment a go before he had a mortgage and family.

"I wanted to give it a crack before I fall into a rut of earning just a wage and becoming comfortable with it," he says.

Since then, Smith's Sydney-based JDS Electrical & Solar has prospered, hiring two tradesmen, buying another two vans and taking on two apprentices.

And he's not alone in eyeing a move out on his own.

According to a new St.George survey of more than 600 tradies, 75 per cent aspire to start their own business in the next 12 to 18 months.

Danielle Mckeon, St.George's regional general manager of business banking, says the findings align with what the bank is hearing from customers in trades.

"Why wouldn't they? Becoming self-employed obviously provides them with flexibility around how and when they work, as well as their potential to charge a higher hourly rate," she says.

A key concern of tradies, however, is the slower economy, with 29 per cent of survey respondents saying they are worried about the cooling housing market and 33 per cent concerned about the ability to grow their business. Construction work slid for a third consecutive quarter in the first three months of the year, down 1.9 per cent, according to ABS numbers. And looking ahead, building approvals continue to decline at a double-digit annualised rate when stripping out moves in volatile high-rise developments, according to Westpac Economics.

But Mckeon says tradies' incomes appear to be holding up. Also, the housing market has recently picked up following several positive developments, such as interest rate cuts.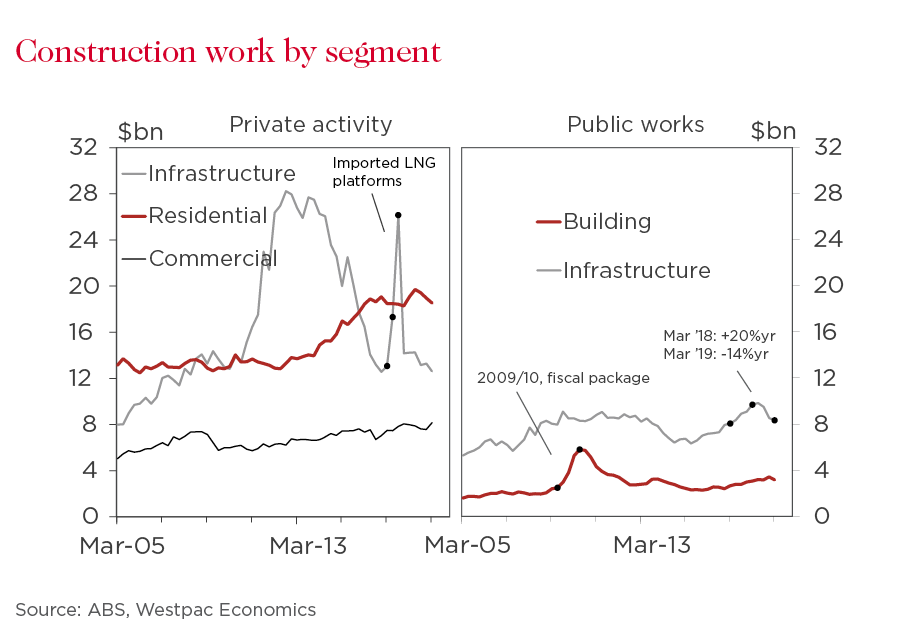 "When we speak to our customers, the majority tell us that there's still plenty of work out there. It's like anything – if you're reliable and good at what you do, then people are going to recommend you and the work's going to continue to come in," Mckeon says.

Smith says his growth has been assisted by taking on larger commercial projects and repeat work from happy clients, resulting in him stepping back from the tools day to day to manage the business.

"It's always a challenge trying to stay on top of everything, in terms of scheduling, in terms of booking, booking the boys in, filling out their work for the week, keeping clients happy, meeting existing job deadlines," he says.

St.George's survey, conducted by Pure Profile, found administration tasks occupied many tradies' minds, with 37 per cent most concerned about payment times and their profitability, followed by 33 per cent worried about the ability to pay bills and wages, and manage their cashflow.

But the top pain point was sourcing new customers, with 44 per cent citing it as an issue.

While word of mouth is still considered an important tool in driving sales, followed by personal contacts and networking, social media is gaining in importance. Some 45 per cent of trade businesses said they used sites such as Facebook and Instagram to attract new customers.

"As we get bigger and bigger, I think our following will get bigger and bigger," says Smith, who posts pictures and updates on Instagram and Facebook. "If we've already got people on our social media and they click like on a post, all of their friends see that they've liked this post."

He is also drawing on technology to make managing the business easier, doing online banking and taking payments with a portable payWave machine.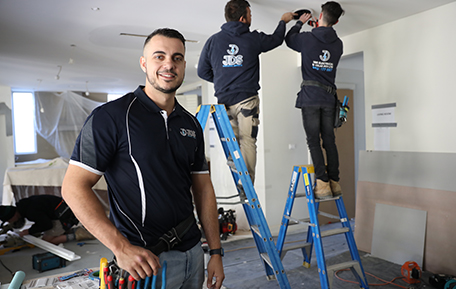 The survey found the key technology tradies want from banks are mobile banking apps for faster payments (39 per cent), invoicing tools that can automatically send invoices and reminders to customers (34 per cent) and apps or tech that allows customers to provide instant feedback (30 per cent).

"From a St George perspective, we're currently working on bringing something to market later this year that will help in providing some of those features," Mckeon says.

Past the hardest part of getting his business off the ground, Smith isn't looking back, even having the flexibility to take an occasional Friday off. He says the biggest satisfaction, however, is not so much when he gets paid, but when he gets good feedback.

"It's when they are happy to pay, like when they're over the moon about what you've done and you've provided value and they see it, and they're paying it," he says.

"I think that's probably the most rewarding thing."