Westpac chief executive Brian Hartzer says the bank's mortgage book is holding up well despite the ongoing soft housing market, which is feeding into a "difficult" environment for the industry and making productivity crucial.

Reporting a 22 per cent fall in first half cash earnings compared to the same period last year, Mr Hartzer tipped the economy to remain subdued this year as GDP holds around 2.2 per cent – below "trend" of roughly 2.75 per cent – amid greater consumer caution, muted wages growth, decreased home building activity and a less buoyant jobs market.

While strong government investment and exports remained positives for the economy, he said house prices were likely to remain "soft" and system housing credit growth would potentially slow to 2.5 per cent next year. However, he expressed confidence in the bank's capital strength and the credit cycle.

"If we look at the statistics on house prices, we've seen that while they're continuing to decline and we think they have a bit further to go, the rate of decline is less…personally, I think we've still got probably another six to 12 months to go before a level of confidence will come back (into the market)," Mr Hartzer told Westpac Wire.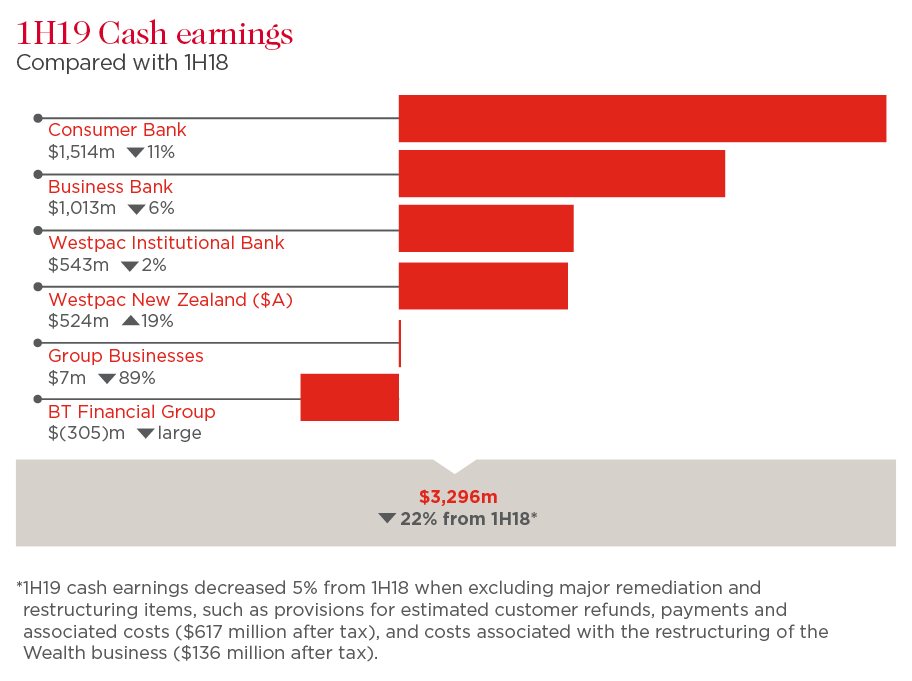 "Given the size of our mortgage portfolio there's a lot of attention understandably on mortgage delinquencies. They did tick up a bit, but that doesn't particularly concern me. I mean, in the scheme of things, if you take a long-term view on this the level of credit provisions is incredibly low."

The comments come at the end of a flurry of bank results across the industry in the past week, which suggest that growth may be hard to come by.

For the six months to 31 March, Westpac's cash earnings came in at $3.3 billion, down 22 per cent on the prior corresponding period, or down 5 per cent when excluding major remediation and restructuring items of $753 million after tax. Those major items include $617m after tax of provisions for previously announced estimated customer refunds, payments and associated costs, and costs associated with restructuring of the bank's wealth business, including exiting the provision of personal financial advice.

The headwinds took a toll on return on equity, which fell to 10.4 per cent. ROE excluding major remediation and restructuring items was 12.82 per cent, below the 13-14 per cent range the bank is seeking to achieve.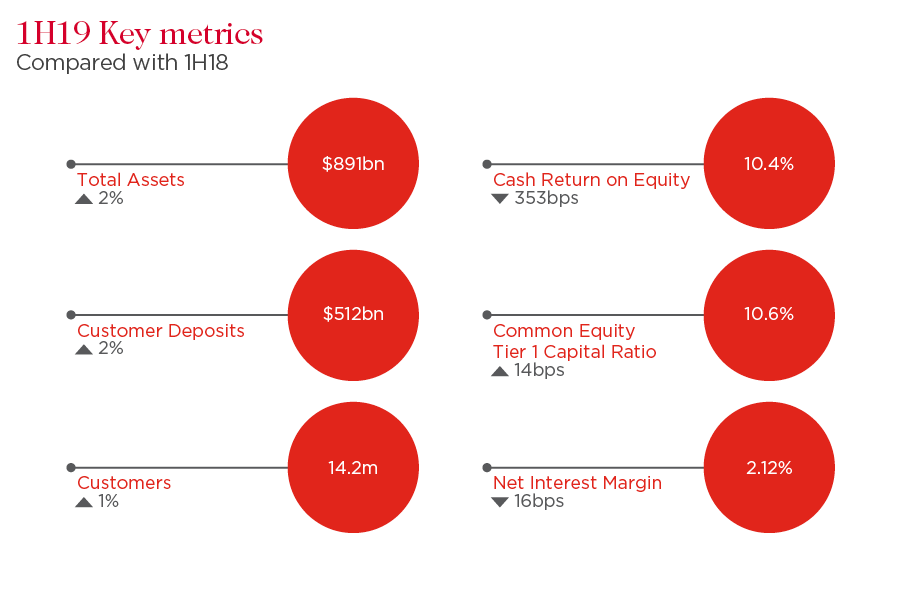 Mr Hartzer said while the result was disappointing, the bank was taking steps to deal with the challenging environment, implementing the Royal Commission recommendations and continuing to invest in technology. He called out the first mortgage originations through the bank's new Customer Service Hub platform and reiterated the bank's full-year productivity savings target of $400m, after around $146m in cost savings delivered in the half.

"We are dealing decisively with a difficult commercial environment for banks, delivering productivity savings while we continue to simplify our products, digitise our business, and modernise our platforms," Mr Hartzer said in a statement.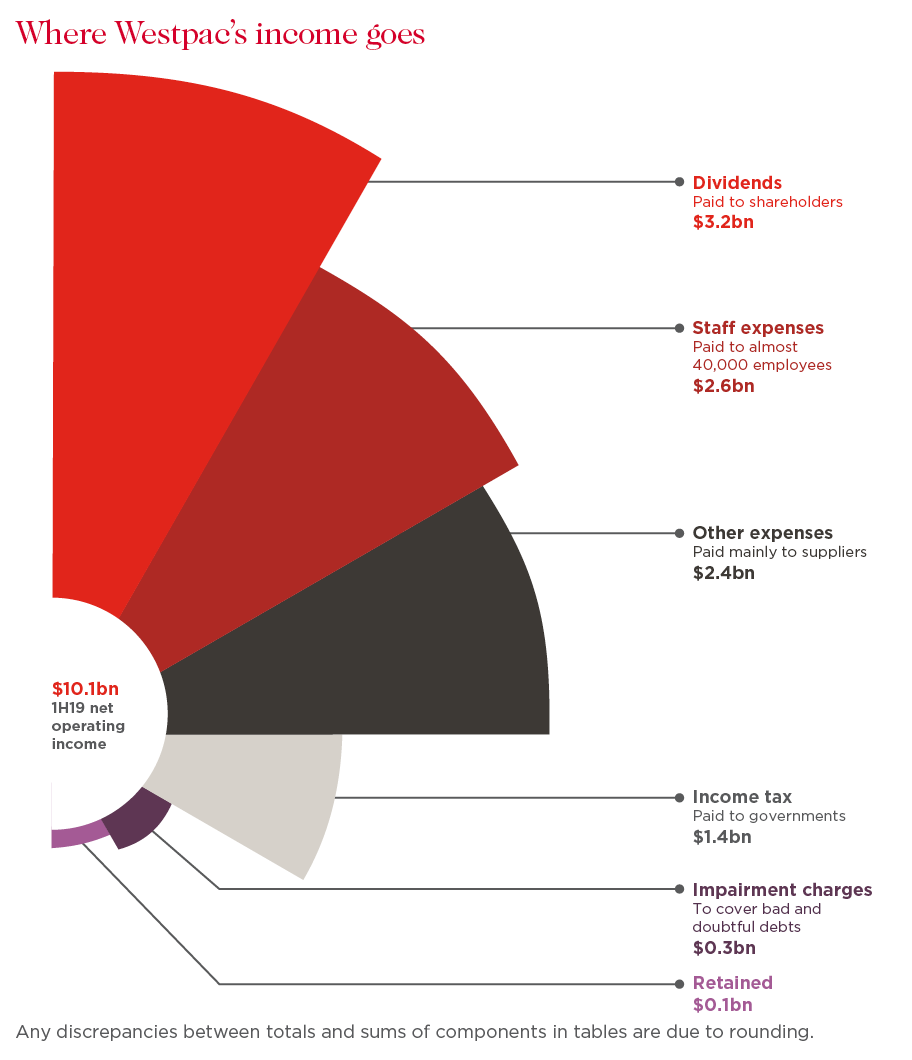 "Despite the challenges of this transition period, we have managed our margins well this half while we navigate a very competitive, low-growth environment. Although the second half will continue to be challenging, we believe our service-led strategy remains the best way to create value for our shareholders."

The interim dividend was unchanged at 94 cents per share to be paid on 24 June 2019.

All figures are based on Westpac Group's results for the six months ended 31 March 2019, reported in A$, unless otherwise stated. Reported on a cash earnings basis unless otherwise stated. For an explanation of cash earnings, and for further detail and definitions, refer to Westpac Group's 2019 Interim Financial Results Announcement at www.westpac.com.au/investorcentre