Vintage catwalk collection unlikely financial charm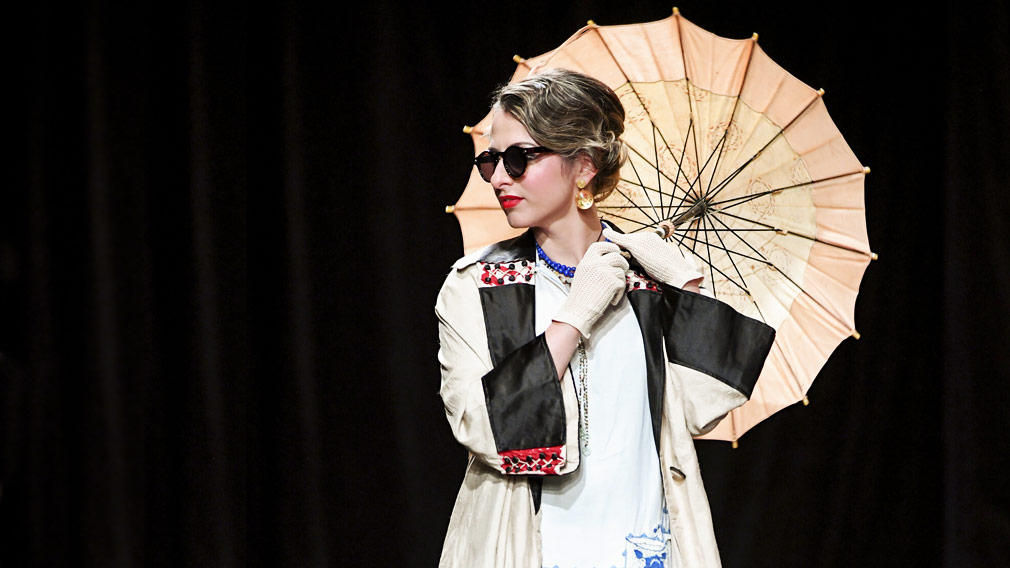 What would you do if 5000 collectable vintage clothing items and accessories in pristine condition turned up on your doorstep?

That was the question facing Charlotte Smith in 2004 when she unexpectedly inherited a magnificent, rare collection from her late US-based godmother, Doris Darnell.

Box upon box arrived by post, containing clothing and accessories dating back as far as 1720, from evening dresses and ball gowns to 70s swimwear and cat suits designed by the likes of Dior, Pucci, Chanel, Vivienne Westwood, Roberto Cavalli and Mary Kazantrou.

Today, the items make up the Darnell Collection, Australasia's largest private collection of fashion history curated by Ms Smith as a historical record to preserve the stories of those who wore the garments. After also being gifted with more items, the collection has grown to 9000.

"My godmother loved the social history aspect of clothing and particularly as women's fashion changed, how it enabled them to become more empowered and independent," Ms Smith said.

"But what she loved the most was the stories of those who wore the clothing – about their lives, special memories, who they had met wearing the items, how it made them feel. In bequeathing me with the Collection, Doris asked me to become the custodian of these stories and continue to share these."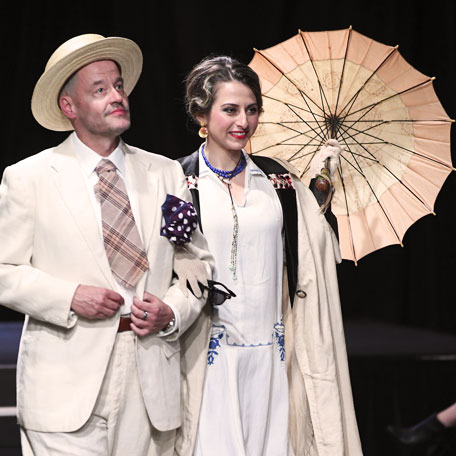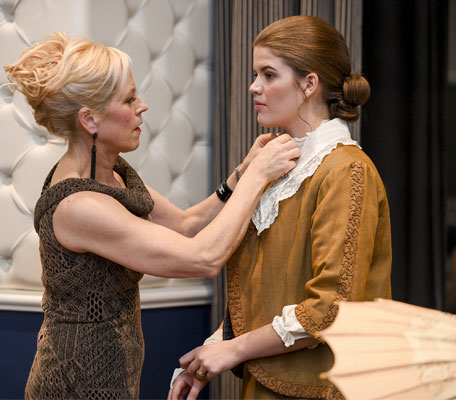 Since 2004, Ms Smith has followed through her godmother's wishes. Last night, the items were the centrepiece of an event held in Sydney which raised $127,000 for Dress for Success, a not-for-profit organisation that offers women in need professional attire, career support and mentoring to give them a hand up to achieve economic independence.

At the event – which Westpac was the key partner – the pieces were modelled by Australian personalities, including Channel 9's Deb Knight and ABC Sydney 7pm News host Jeremy Fernandez. Throughout the show, Ms Smith shared the historical context in which the items were worn and stories behind the pieces, including insight into the lives of the original owners which spanned 32 countries and two centuries.

Dress for Success Sydney's chief executive officer, Ursula McGeown, said the fashion show was a huge success and showed how great clothing can make women feel confident and empowered.

"It was incredible to see how many items from the Darnell Collection had changed women's lives over the last 200 years. From helping women feel glamorous after the hardship of the First and Second World War to the impact of the 1980s power suits. Just as these clothes empowered women across the ages, so do the professional attire and services we provide to our clients."

Dress for Success Sydney has supported more than 12,000 women in need since opening its doors in 2009, providing free professional attire, career support programs, mentoring services and a network of support to help women reach their full potential.

"We know there is a significant need right now in our communities – the demand for our services has risen up to 40 per cent in our regional and rural areas in the last 12 months," Ms McGeown said. "While we respond to the demand for our services, Dress for Success Sydney is also focused on prevention by helping young women at risk, helping them understand their finances."

Ms McGeown said financial literacy was critical for women at all stages of the lives and can be a key part of helping them to overcome personal challenges. Dress for Success' clients will soon be offered money management workshops by the Davidson Institute, Westpac's school of money. The trial program will include education on topics like budgeting, borrowing, superannuation and life planning.

In a Westpac survey this year, 75 per cent of women said they wished they were more financially literate. They also aspired to have more – or more thorough – training in at least one area of financial literacy. In another Westpac study, two out of five (42 per cent) women living with their partner were found to have no access to private funds; and nine out of 10 (91 per cent) would experience some form of financial strain if they were to separate from their partner.

Ms Smith said her late godmother would be thrilled that the collection was being used to benefit women.

"Doris would have loved tonight – she deeply believed in equality for all people and would be delighted to know her Collection is helping women in need," she said.

Westpac has supported Dress for Success since 2015 including awarding the organisation a Westpac Foundation Community Grant for helping women in need. Today, Westpac employees provide their time and expertise through skilled volunteering including providing support to develop these workshops. Westpac was the key partner of last night's event, 200 Years of Empowerment – A Fashion Journey, supported by Westpac.