WIB's Cobley says infrastructure spend critical to support economy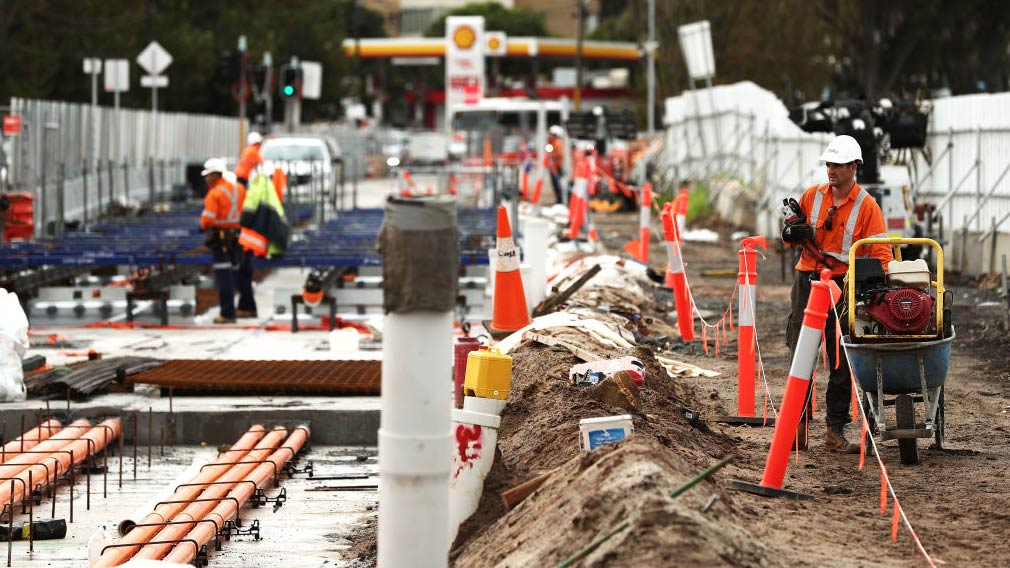 Westpac institutional bank chief executive Lyn Cobley says the "benign" bad debt cycle across corporate Australia is coinciding with challenges such as digital disruption and stagnant consumer wages, resulting in a lower growth economic environment.

Fronting investors today for a market update (PDF 2MB) on Westpac institutional bank, Ms Cobley added that there remained "lingering effects" from quantitative easing by central banks around the world.

However, a bright spot was government infrastructure spending, which Ms Cobley said Westpac had predicted some years ago and built out capabilities that had resulted in working on the bulk of major deals, such as Sydney road WestConnex, several hospitals and other toll roads.

Westpac institutional bank serves commercial, corporate, institutional and government customers, banking 94 of the largest 100 stockmarket listed companies and several state governments.

"To me, what the NSW government is doing and other governments are doing now in terms of investing in infrastructure is going to be critical for the economy in a low growth environment like what we're experiencing at the moment," Ms Cobley told Westpac Wire.

Ms Cobley said while the division's impairments were at the same levels as prior to the GFC and Australia's economy was the "envy of the world" after notching up 26 years without a recession, companies had to adapt business models in the face of digital disruption and find efficiencies to control costs.

Despite the benign credit conditions, business investment was not responding.

There is still a lot of uncertainty about future demand, given consumers are struggling with record low wages growth, rising power prices and high debt levels.

"The problem is we still have very low wages growth, virtually zero wages growth in this country for the last two years and very low wages growth elsewhere and at a time that you see a high level of indebtedness of households in this country, that leaves little available for discretionary spend so that filters through into consumer confidence."

Ms Cobley's market briefing follows the institutional bank's 34 per cent lift in profit to $700m for the six months to March 31 compared to the prior corresponding period, assisted by fewer impairments, lower costs and strong higher trading income.
Ms Cobley said the result had been driven by "discipline" on the customer strategy the bank served, pricing of deals and its costs. "I've been really proud of the result the team has been able to deliver in the face of this environment," she said.

The result included a 5 basis point lift in net interest margins, reversing a trend of falling margins across the institutional banking industry in recent years as low interest rates, central bank stimulus and competition took a toll.

Ms Cobley said while signs of rising official interest rates globally were positive, the lingering effects of QE "will probably take some time to work out", referring to how central banks would likely slowly raise rates and unwind the massive build up of their balance sheets, which was done to prop up weak economies after the GFC.

"What we're finding is we still have intense competition coming from banks in Asia in particular, whether it's the Chinese, Japanese, Korean banks, even some of the French banks have come back into this market and they're offering loans at very, very low margins," she said.

"We don't think it's sustainable. We think it's a short term phenomena and we're here, this is our home ground and we've been the bank that's stood by so many of our customers through thick and thin and I think many of our customers appreciate that.

"But every one of the corporate customers that I speak to, they're concerned about getting more efficiencies out of their business. We're probably going to be in a low growth environment for the next couple of years and so we need to be really careful about our costs, really careful about our returns, making sure we're having not just value adding conversations with our customers but also working out how can we meet more of their needs and deepen our relationship with them."