PODCAST: Turning global spotlight on Aussie entrepreneurs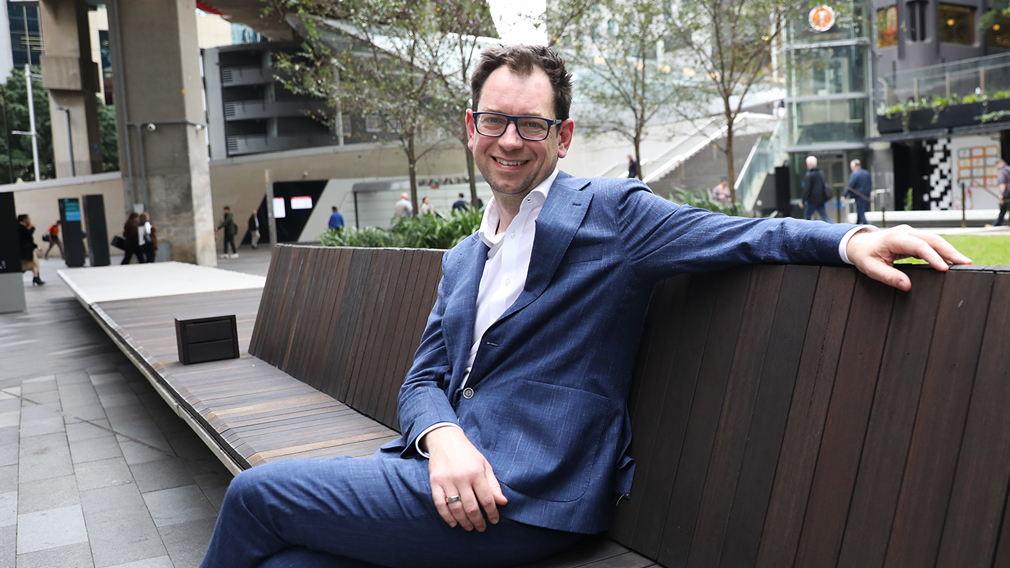 This year's Social Enterprise World Forum, to be hosted next month in Brisbane, will be transformative for Australia's burgeoning social enterprise sector, says one of the nation's pre-eminent social entrepreneurs, Luke Terry.

"We're seeing some really significant change right now in the sector, especially over the last few years in the lead up to the forum," says Terry, the chief executive and co-founder of White Box Enterprises, the Australian host of this year's forum.

"People in the sector are saying this is our moment to really shine and bring together the right stakeholders to learn about and adopt this new business model to really change the fabric of Australia."

Speaking to Westpac Wire for a podcast, Terry says the forum has been a flagship annual event for the global social enterprise community since the first held in Edinburgh, Scotland in 2008, with a goal to grow awareness of social enterprise as a driver of social change.

Listen to the full interview with Luke Terry

It will mark the second time the event – which attracts social entrepreneurs, policymakers, corporates and philanthropists – has been held in Australia, since Melbourne hosted in 2009.

"It's fascinating if you look at Melbourne now, it's got the strongest social enterprise scene in the country," Terry says.

"It has really large research teams based out of Swinburne University and there's a whole bunch of amazing social enterprises in Melbourne. What we're hoping is that this year's event will create a groundswell of new people coming into the sector wanting to dedicate the next ten years of their lives to doing something great in Queensland, and right across Australia."

Australia's social enterprise sector is estimated to comprise up to 20,000 businesses, Terry says. While they trade in goods or services like other traditional business, the difference is that their mission is to do good for the community, whether that be to employ people experiencing disadvantage or to use profits to support social or environmental causes.

"Social enterprises play such an important role in our economy," says Terry, a 20-year veteran of the sector since starting the first of his many social enterprises, a café which employed women living on a housing estate in the back streets of Sydney's Glebe.

"They're intrinsically linked to solving some of our most complex social problems across our communities. They're everywhere and they're growing."

Many of these businesses have gained national prominence, such as Who Gives A Crap, which sells sustainably made toilet paper and gives 50 per cent of its profits to improve water quality and sanitation in developing countries; The Bread & Butter Project, a bakery which invests all its profits to train refugees and asylum seekers in the art of baking; and Vanguard Laundry, founded by Terry near Toowoomba in 2016, which employs people experiencing disadvantage and long-term unemployment and supports them into mainstream jobs.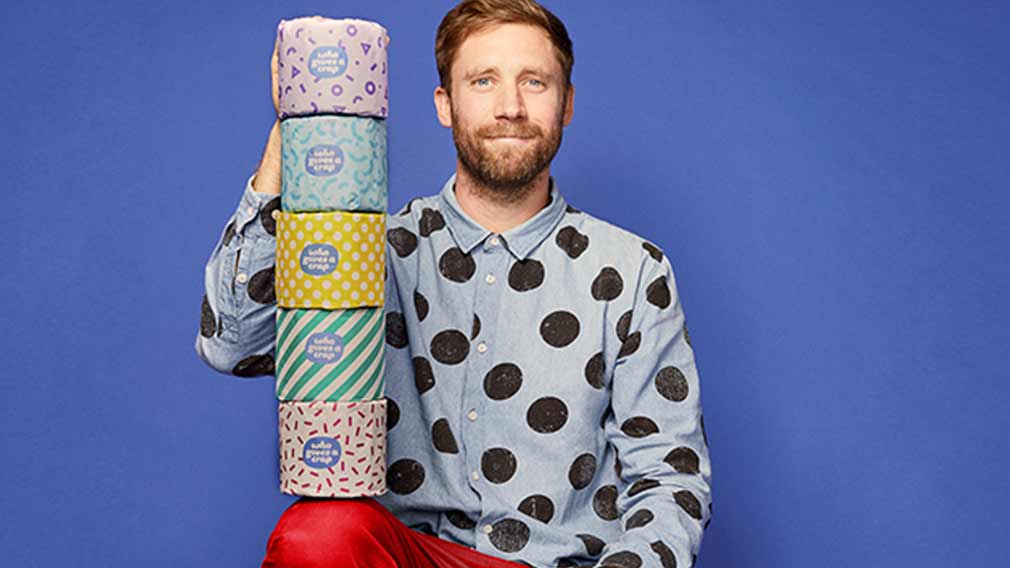 Despite the momentum in the sector, Terry admits social entrepreneurs, particularly those whose mission is to create jobs for people experiencing disadvantage, face an extra set of challenges compared with traditional entrepreneurs. The greatest of these, he says, is the need to fund the 'wrap-around supports' for the people they employ and to find landlords willing to lease them spaces to operate.

"When we talk about wrap-around supports, we're talking about social workers, psychology support and general social supports in the workplace – and that costs money," he says.

A desire to tackle these types of challenges and see the sector scale-up provided the impetus for Terry in 2019 to set up White Box Enterprises, a unique organisation that builds large-scale job focused social enterprises and advocates innovative ways to strengthen and grow the sector.

White Box has a number of major projects underway, one of which is working with the federal government to kick off a pilot program to test a new funding model for jobs-focused social enterprises.

It's also on a mission to find and secure physical spaces to house nascent and growing social enterprises. The first of these was a disused Brisbane-based TAFE building on the Queensland Government's refurbishment backlog. After negotiating a lease, the Mount Gravatt building is now a social enterprise hub, home for businesses including Jigsaw, which employs people with disability to provide digitisation and information management services; and Mantua Design Studios, a fashion services enterprise which employs women from refugee and migrant backgrounds.

"We're working on eight hubs around the country at the moment," Terry says.

"Sometimes we're buying those spaces, sometimes we're working with government to take those spaces, and sometimes we're working with large corporates like Charter Hall, asking them, 'What are you not developing for the next two years, and so how can we use that space?'

"We've got a target to be able to unlock 20 large scale spaces by 2025."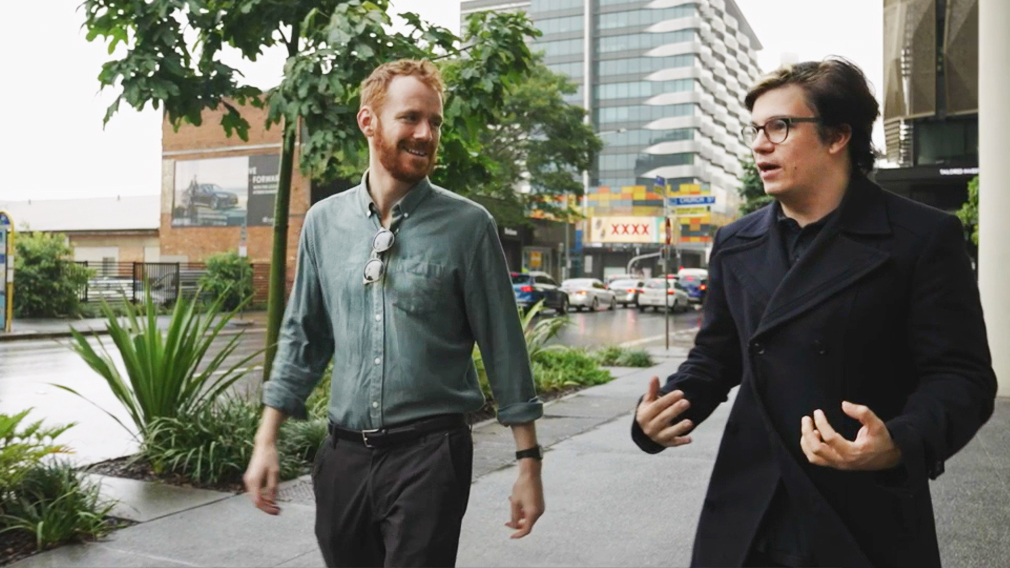 At the same time, White Box has built three large scale social enterprises, in line with Terry's ambition to build five businesses that turn over $10 million in revenue a year, by 2030. So far, this has included Australian Spatial Analytics which employs young people on the autism spectrum to deliver high quality data analysis for business and government clients. Based on its success, Terry says the ASA team is expected to grow to 200 within 12 months.

"It's just a really great Australian business story anyway," Terry says. "But every time a government or a corporate partner buys ASA's services, it makes a tremendous impact on someone's life."

Terry sees the decision for White Box to host this year's Social Enterprise World Forum as another way to stimulate the sector's development, as it has done in previous host countries.

He believes the transformative affect will come through discussions that spark policymakers to think about ways to better shape the operating ecosystem, motivate young people building businesses to "bake in social good", and help form stronger cross sector connections.

"There's really going to be something in it for everyone that wants to come and engage," he says.
Luke Terry was awarded a Social Change Fellowship in 2017 by Westpac Scholars Trust. Wesptac Foundation is a major partner of this year's Social Enterprise World Forum to be held in Brisbane in September 2022.