Papanikolaou: Transformation 'muscle' to adapt, faster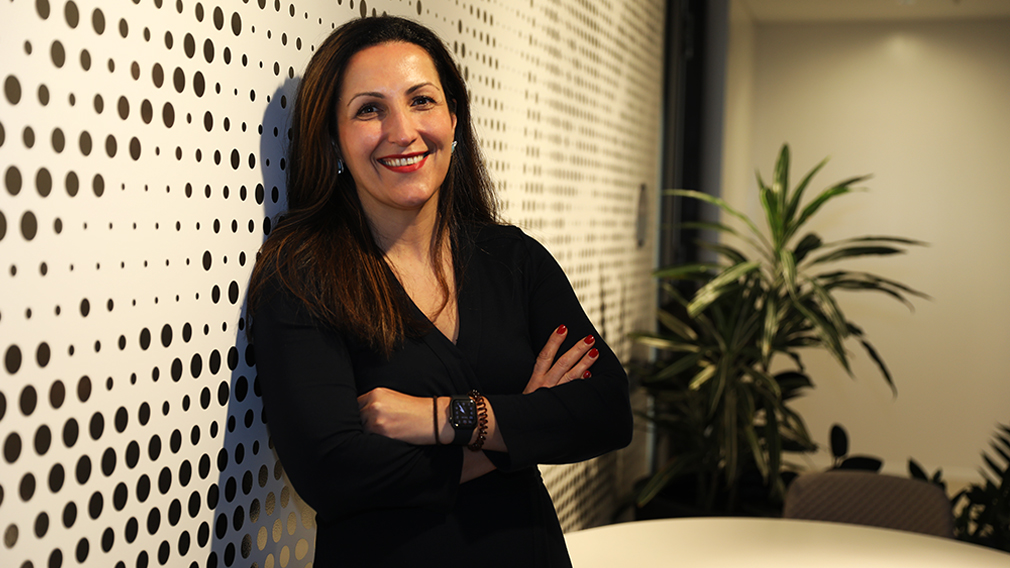 The need for corporates to build "muscle" to adapt to customer needs and technology disrupters quicker than ever is behind a trend seeing "transformation" elevated into C-suites across the world, says Yianna Papanikolaou.

"If we look historically, banks have always needed to… materially transform the way they've done business over the years," says Papanikolaou, who earlier this month officially stepped into the newly created role of chief transformation officer in Westpac's executive team.

"What's making transformation more important right now is that technology is moving fast, fuelling innovation and changing consumers' expectations quicker than in the past," she tells Westpac Wire.

"It's meant that banks need to be able to adapt to those faster, and on an ongoing basis, and to do that, we need to build that muscle. Chief transformation officers help achieve that."

While C-suite transformation roles have emerged at major global players in other traditional sectors such as telecommunications and resources, Papanikolaou says the trend is most prevalent in financial services.

It's familiar territory, her most recent role having been as managing director of the chief transformation office at Deutsche Bank in the UK, one of several leadership roles she held at the bank over seven years, before relocating to Australia – with her Australian partner and their children – in February to join Westpac.

Previously, she headed up strategy and transformation for Royal Bank of Scotland's corporate bank, after five years providing management consultancy services to the sector while with Accenture in the UK, a role which saw her working with banks in markets across Europe and Asia.

But her career didn't begin in financial services.

Papanikolaou's first job was as a software engineer in the US, where she'd relocated aged 17 to study computer science and mathematics after being born and raised in Greece.

"I was fascinated with technology from an early age," she says.

"So, my first job was very close to what I studied in university, which was specialising in artificial intelligence and working with robotics and machine learning in their early days."

Those technology foundations stood her in good stead as she transitioned from coding to management to banking, a sector she describes as being "a technology industry".

"Without downplaying the essential role of relationships in banking… everything we do now always has a very strong technology aspect," she says.

"It's about using that technology to provide a better service for our customers – and it plays a huge role in transformation."

Announcing her appointment last month, Westpac's chief executive Peter King said Papanikolaou will head up the bank's major change programs along with its Customer Outcomes and Risk Excellence – or CORE – program, set up in 2020 to improve the bank's risk governance as required by regulator, APRA.

"Continuing to transform culture and risk management remains a major focus for the Group in our efforts to build a simpler, stronger bank and the CORE program is an integral part of this plan," Mr King said.

"Yianna brings a wealth of global experience in large scale transformations across major organisations."

Revealing that she has always been drawn to roles where "there are problems to solve", she says the challenges Westpac has been tackling, particularly through its CORE program, had been a big drawcard for her as she viewed them as "equally big opportunities".

While task one will be to firm up her team, Papanikolaou says topping her priorities are to continue the bank's work to "get better at executing, relentlessly", modernise systems, and deepen its talent pool.

Having already spent almost three months with the bank as general manager prior to her elevation to the executive earlier this month, she says she's observed that a lot of progress had been made in the bank's transformation efforts in the past 18 months, and more focus was needed "on doing the right things and making sure they land", outcomes that should benefit from elevation of transformation to the executive level.

Papanikolaou confirms the bank's CORE Program is on track, as outlined in the latest report released yesterday by Promontory Australia, its fifth quarterly report since being appointed to provide independent review over the execution of the program.

"Much has been achieved in this first year, especially in relation to Program design," summarised the report.

"However, this is a long-term program of transformation, there is still much to do, and it is critical that there is a sustained effort to support successful implementation."

Papanikolaou concurs that even when the program commitments are delivered, it doesn't signal its end.

"Although we will complete the activities – the design of the new systems, the processes, frameworks, the tools, and the policies for a better risk culture – it will be an ongoing process of monitoring and course correcting where we see the things are not embedded appropriately.

"CORE is helping us become a better organisation," she says.