AI, check. Next stop, orchestration.
You'd be hard pressed to find a bank that hasn't yet dipped a toe into the realms of conversational artificial intelligence.

In the 10 years since finance multinational BBVA worked with Stanford Research Institute to launch 'Lola', billed as the world's first virtual banking personal assistant, a stream of AI-powered chatbots and assistants have flowed into the global banking sector.

Among them is 'Erica' at Bank of America, reported to have had more than 659 million interactions with the bank's customers since launching in 2018, helping with tasks like balance queries and money transfers.

There's also HSBC's 'Amy', HDFC Bank's 'Eva', Citi's 'Citi Bot SG', BBVA's newest assistant 'Blue', and Westpac's 'Red', to name just a few.

These types of virtual banking assistants are at the forefront of a trend that will see the conversational AI market triple in value in the five years to 2024 to $15.7 billion, according to Zor Gorelov, chief executive of US-based banking conversational AI developer Kasisto.

"Intelligent digital assistants have quickly become the centrepiece of the digital servicing and engagement strategy across the financial services industry," says Gorelov who founded Kasisto as a spin-off from Stanford Research Institute in 2013.

The lift in adoption in the sector has been driven by a confluence of factors. These include the ever-accelerating consumer take-up of digital banking channels – turbocharged during pandemic lockdowns – and the efficiencies brought by digital assistants to these channels.

And it's been underpinned by consumers' growing comfort with conversational user interfaces that are "getting exponentially better", Gorelov says. To highlight this point, he cites Google's estimates that the proportion of the global online population using voice to search on mobile had risen to 27 per cent. Some forecasters also predict the number of digital voice assistant units will reach 8.4 billion by 2024 – a number higher than the world's population.

But despite the rapid adoption, Gorelov admits that for many banks, conversational AI is still "very hard to do well".

"The journey from … a pilot to a real system that you put in front of the users is still daunting," says Gorelov, noting that Kasisto's intelligent digital assistant platform, KAI, has been deployed in big banks across 16 countries including JP Morgan, Standard Chartered, Manulife, Emirates Bank and Westpac among others.

"These are living, breathing systems," he says of the technologies that sit behind conversational AI to enable computers to "understand" natural human language with all its nuances to allow them to "talk", rather than the "black and white-ness" of typical computer language.

"They need to collect data. They require analysis. You need to train them. They require ongoing care and feeding," he says.

"It's still not a trivial exercise."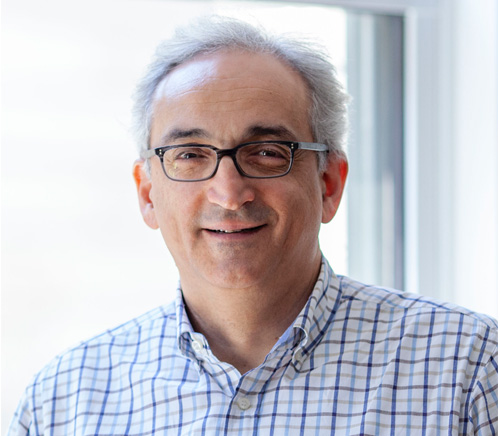 It's a familiar challenge to David Walker, chief technology officer at Westpac.

Prior to introducing its customer-facing digital assistant Red in 2018, the bank had already deployed some internal digital assistants to help employees with tasks and, in March 2020, digital human Wendy started at the bank as a jobs coach and is currently being trained in other ways, alongside multiple other digital workers.

"Conversational AI requires a very different approach to screen-based systems where you build it and update it every now and then," Walker says.

"We've got a team that is using every conversation to improve the next conversation. Any requests not able to be addressed properly will be used to train it."

But for Walker, the most pressing challenge around these technologies has been to break down the "siloed experience" for customers when using the bank's chatbots and digital assistants.

"Most banks that have pursued chatbots have experienced the same problem," Walker says.

"They've ended up with multiple bots all in a siloed situation, which becomes confusing for customers and staff."

To solve this, Walker says Westpac is "breaking new technology ground", in partnership with Kasisto to implement its KAI "intelligent orchestration" product.

"We've developed this central conversational AI 'brain' which orchestrates all conversations," he explains.

"It can sit behind all channels, including many social channels and in front of bespoke chat bots. It's smart enough to know which chatbot can answer, and when they can't so it can hive off to a live agent," he says.

Gorelov, who says Westpac is the first bank in the world to build such a conversational intelligence orchestration layer, explains it is an important next step in the evolution of the nascent technology, as organisations bring together a "whole universe of bots" that have been built by different people using different vendor's technology that do different things.

"Creating an orchestrated experience is really important for a good customer experience, to make the underlying assistants… more discoverable and interactions with them easier," he says.

It creates a single conversational portal or gateway, with a uniform interface for users, that's intelligent enough to send the user to the right place so they can talk to the digital assistant they need.

"It's a very visionary concept that says conversational user interfaces will become mainstream – the most adopted way for users to interact with computers – and orchestration will play a big role in helping streamline, standardise and ultimately provide better user experience."

Walker says Westpac is currently "testing" its orchestration intelligence technology with employees, before a progressive roll out to customers planned for later this year.

"We are very confident we're on the path to be creating amazing ambient experiences for our customers – whether that is chatting to us on your favourite social media app or immersed in a possible augmented or virtual reality metaverse," Walker says.