Why I took time out for the kids' home schooling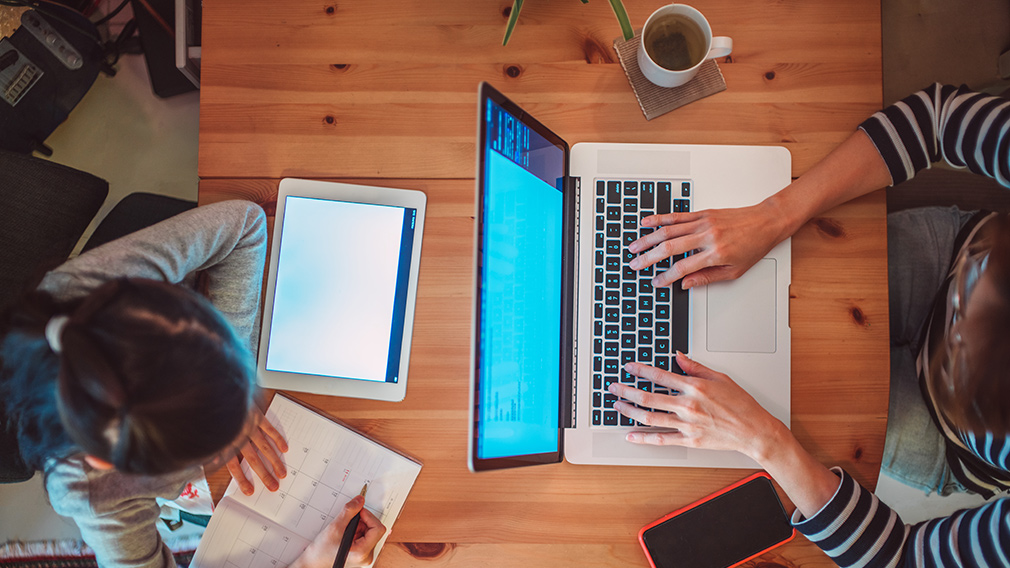 It didn't take long for it to dawn on me how hard the next few weeks (or months?!) were going to be.

As I worked from home during lockdown, one of my kids who was home schooling faced a tricky task: how many combinations of animals were there in a field if a farmer has cows and chickens and can see 36 legs?

Here I was in Sydney's inner west in our makeshift playroom that was now mine and my son's home office and classroom, trying to firstly work out the answer to the task, and then talk through how they could solve it.

With my wife unable to work from home as a veterinary surgeon, it was just me and the kids. And pretty quickly it became clear home schooling was not just supervision, but hands on involvement, including helping them submit their work. Having spent my career in telecommunications and banking, I suddenly had a new job title: quasi teacher.

How I wish I had done that postgraduate teaching degree I once contemplated!

In the days that followed I began going through my kids' schoolwork ahead of time at night to try get across the workload, checking the answers off with my wife and brushing up on the difference between a verb and an adverb.

But the tension I was feeling trying to manage my own workload only increased.

I simply couldn't commit adequate time to any of my demands. I felt I was failing my job, my team and my kids.

And I have no doubt I'm far from alone.

Stories abound throughout Westpac and from friends of the challenges people are having working from home at the same time as schools are closed.

Personally, so-called WFH isn't really for me at the best of times. Sure, it has many benefits and works well in certain situations for many people, but I much prefer an office environment, the interaction and purpose it brings.

I'm dyslexic. I'm not sure if this makes the current lockdown situation more challenging, but it can take me longer to read things and get thoughts down on paper. Chopping and changing, particularly when the tasks are completely unrelated, can also be a bit harder.

During the initial COVID lockdown in early 2020, I was lucky to get special dispensation to go into the office. The WestConnex project was going on near our house, the noise making WFH painful. The kids (year one and four now) went to school as the lockdown circumstances differed. However, we found the children fell behind with work as the school only provided supervision rather than any teaching.

Hence, with the kids home schooling during this lockdown as I tried to WFH my normal hours, the stress was rising. We are lucky and have laptops for the kids, and they have some interaction with their class each day. But as many parents know, it's not the same.

Thankfully, towards the end of that first week an email popped into my inbox that caught my eye. It was from our Head of Employee Care alerting employees to the option of carer's leave to support their children's educational needs during the lockdown.

I didn't muck around, going to my people leader – who was very supportive – to come up with a plan. I'd take half days four days a week as Career's Leave to focus to my children's education, and work a full day on Fridays. I'd also dial into the daily team meeting at 9am to stay connected to the team, beginning helping with school afterwards, and work flexible hours.

Of course, it's involved juggling a few things around and a bit of trial and error. We plan to regularly review how it's going.

But the sense of relief it has given my family has been huge. The kids are more engaged and our worry about them falling behind at school has subsided.

Having worked at various companies, I know no company gets everything right or has a perfect culture. But the fact Westpac has instigated such support, along with various other options, during this incredibly difficult time for NSW and much of the nation is a real credit to the organisation and how it helps people.

Hopefully, we'll be out of this lockdown soon, and schools and offices can reopen.

In the meantime, I'll be WFH part time – and brushing up on my times tables, problem solving, spelling, mathematics, and anything else the amazing "real" teachers require of the kids the rest of the week.