Too many men still slipping through the cracks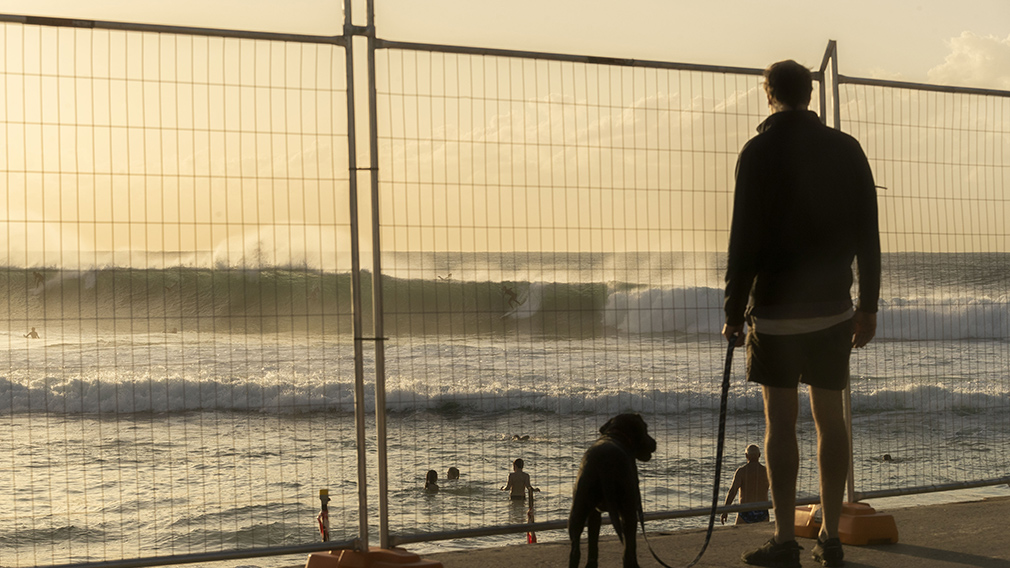 COVID-19 has really shone a spotlight on mental health in general, being a catalyst for significant change and proactive actions.

Given the ongoing sustained disruption and the level of collective adversity that everyone has been experiencing, we've seen an increase in prosocial behaviour and it has become more socially accepted to not be OK.

During the past 18-months, we have witnessed an increased acceptance of human vulnerability – the full array of human imperfection was on display as we all tried, with varying levels of success, to balance work, home, relationships, uncertainty and the existential threat of the pandemic.

With Men's Health Week upon us, perhaps this newfound level of human understanding can be the catalyst for us to think a little differently about the needs of men?

Here's a few stats to consider:

• One in five men will experience anxiety at some stage in their life
• One in eight men will experience depression at some stage in their life
• One in ten new dads will experience postnatal depression and anxiety
• Almost 50 per cent of men will experience mental ill-health/illness at some stage in their life

Contrary to popular belief, men are talking more than ever. However, it may not always be early enough or to the right people.

We are still seeing too many men slip through the cracks.

Recent research conducted by clinical psychologist, Dr Zac Seidler, indicates that most psychological services are currently missing the mark for men – 45 per cent of men drop out of therapy prematurely and 27 per cent of these had not returned to therapy again.

Herein lies the question: what needs to change to improve these percentages?

Mental health policy in Australia is largely uniform and does not take into consideration gender differences and how gender can influence mental health and wellbeing in complex ways.

Nevertheless, gender is most definitely considered in other industries, as explained by Rosemary Calder, AM, director of the Australian Health Policy Collaboration: "Everyone knows that there are differences between men and women. The marketing and retailing industries spend many millions of dollars on market research to understand the needs and preferences of men and women so that they can gender-target their messages to both adults and children.

"They wouldn't do it if the evidence told them that gender-blind strategies would work just as well."

The truth is that often mental health issues manifest differently in men and the behavioural and emotional signs that often make us move away (for example, frustration, anger and irritation) are really signalling for us to lean-in and check-in.

Situational stressors are also significant factors that can negatively impact on men's mental health.

Financial stress, relationship stress, family stress, work stress, job insecurity and/or major life events – these are often the catalysts for distress, and even act as risk factors for suicidality within men.

While not always spoken about in the mental health space, these are often the acute and cumulative stressors that can lead to mental health deterioration. If we can start to be more vigilant and mindful of situational stressors, we increase the opportunity for prevention and early intervention.

I spent some time chatting to Dr Zac Seidler about his top tips for supporting the mental health needs of the men in our lives and he raised a great point: "It's time everyone stops assuming and starts asking – there are too many assumptions being made about what men want, but not enough questions directed to men about what they need."

In fact, men can be great at helping themselves, they sometimes just need a bit of nudge, permission to not be OK and a system that understands their needs.

Australia is gradually moving towards positive masculinity and understanding that traits like stoicism are not necessarily all bad but can actually be repurposed into help-seeking behaviour to encourage men to commit to their own support and recognise that there is no shame in opening up when you need an extra hand.

According to the World Health Organisation and our own National Communications Charter for Mental Health and Suicide, mental health is a positive concept and mental ill-health does not discriminate nor preclude people from flourishing, contributing and thriving.

If we can start seeing and talking about mental health the way we see and talk about physical health, hopefully we can make even greater inroads in reducing stigma and the potential shame men might feel when experiencing vulnerability.

So, what's currently working well in this space?

My personal favourites include two campaigns by Movember, the Conversations Matter campaign and the Family Man campaign.

The former aims to educate Australians on how to have meaningful conversations with men, focussing on what to say and what to do. The Family Man campaign provides evidence-based parenting strategies that have been designed with dads in mind. Dad stress is a real thing and statistics show that one in 10 new dads will experience postnatal depression.

As a dad of three, I feel that the older the kids get, the more stressful it can seem and it always seems that peak parenting stress always coincides with peak workload, tricky deadlines and a few sleepless nights!

If you are interested in supporting the mental health needs of the men in your life, Movember's Conversation's Matter ALEC framework is a great place to start.

A – start by ASKING how they are feeling
L – let them know you're LISTENING and give them your full attention
E – ENCOURAGE them to focus on simple things that could improve how they feel
C – CHECK-IN with them after your chat

It can take a bit of practice and sometimes these conversations can be challenging. But the important things in life are rarely a walk in the park.

When it comes to supporting mental health, we need to make sure it's an everyday priority, not just related to one day or week during the year.

It costs nothing to care and by supporting the mental health needs of men, you're supporting the needs of those around them.

If you need help, contact Lifeline 13 11 14, Beyond Blue 1300 22 4636 or Headspace 1800 650 890.