As Melbourne endured its 15-week lockdown during its catastrophic second wave last winter, Chris Lucas went into Melbourne's deserted CBD every day.

It was a "weird" but necessary trip for the prominent restaurant entrepreneur to help his venues "pivot" to takeaway only and make sure his staff were OK.

"It was like a sci-fi movie," he says of the empty streets. "I would walk around the streets and there would be maybe a handful of people, it was eerie.

"I'm sort of glad I did that from my personal perspective. I wanted to demonstrate leadership to our 1000 employees and continue to be as positive as we could be. It was pretty challenging. I certainly wouldn't want to go through that again."

We are speaking at his offices in Flinders Street in the Melbourne CBD – he runs the Lucas Group which includes Chin Chin, Hawker Hall, Kong, Baby and Kisume in Melbourne and Chin Chin in Sydney – the day before Victoria's fourth lockdown was announced by the state government. Catching up again this week the day the Victorian government announced the lockdown was scheduled to ease two days hence, he says it was "perhaps the most damaging" one yet.

"It's really ripped the heart and soul of this city apart when it was just re-building," he says, adding that it's cost his group alone hundreds of thousands of dollars.

It's apposite timing speaking with Lucas after he became highly visible in the media through 2020 questioning the wisdom of the length and severity of the nation's worst lockdown that winter.

With the hospitality industry in the virus's crosshairs from the start, it needed his voice and profile, and Lucas unofficially assumed the role of spokesperson.

At the time, around 1.5 million young Australians – including those from farms, wineries and supply chains – worked in hospitality, including many young people. It was also a lifeline for many visa holders. A pivot to takeaway only rather than closing altogether during those months went nowhere near what was needed. In late March 2020, the ABS revealed almost all businesses in the accommodation and food services sectors had reported a reduction in turnover or cash flow because of COVID, with 90 per cent saying government restrictions had an adverse impact on operations.

So terrible was the ensuing winter of 2020, Lucas seriously worried about the future of the industry. Distressed phone calls came in every day.

"I had a lot of concern about how long it would take to get back to some sort of normality," he says.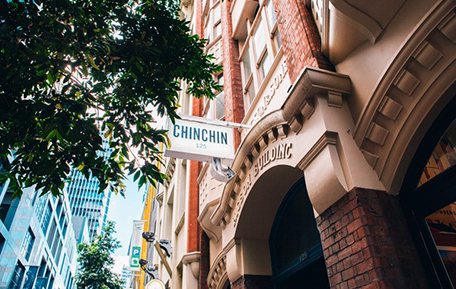 "There would be days when I would think it would blow over pretty quickly and days when you'd get pretty down and you'd think 'well, is this ever going to end?'

"I was dealing not just with my employees but their family members, calling me, coming in to see me, asking questions. We had staff in here crying who couldn't pay the rent, so we were going to give them money to get through."

As the realisation dawned that hospitality venues would be closed for months – and before JobKeeper was announced in late March 2020 – Lucas was determined to keep his team together whatever that took, continuing to support his employees financially.

"When we first locked down in March…the immediate reaction of a lot of businesses was to let go a lot of their staff. I know in the hospitality industry that happened, sadly," he says.

"I got the same advice, which was to let go up to half of my workforce. I fought against that. I took the decision that I wasn't going to let anyone go."

Lucas funded his staff's pay for six weeks at a cost of between $3-4 million, which he describes as "a form of JobKeeper from our own resources".

"It was money we never recouped, but it kept our workforce together. It was a humanitarian issue as well. We had 160 visa workers who weren't covered under JobKeeper and we continued to support them," he says. "They were very vulnerable. We went above and beyond but for me that's normal. I never had a second thought about doing anything other than that."

It was a stark reminder that businesses are driven by people, that they are close-knit communities and that employers can choose to be there for staff in the good and bad times. "I've said for every person we employ, that person has a partner, children, parents, a network of family members they depend on," he says. "We have 1000 employees, now going to 1500, so by extension we probably have 4000 or 5000 who rely on this business."

The staff shortages caused by the pandemic has hammered many industries nationwide, with the hospitality sector heavily exposed to the halt in the flow of foreign workers.

Melbourne's The Age newspaper reported in May that more than 46,000 jobs were currently unfilled across Australia in hospitality. Lucas says the hospitality industry lost 200,000 highly skilled workers during the pandemic and that the casual market suffered during Melbourne's winter lockdown because lower-skilled or junior workers were the first to cut from rosters.

Last November, Wes Lambert, the chief executive of Restaurant and Catering Australia, told the ABC there was only one skilled applicant for every 10 jobs advertised because of the loss of working holiday and visa workers.

But Lucas says there's big upside if the country can get its "act together" in the next couple of years and attract the best talent in the world who see Australia as a "remarkably safe, stable, healthy amazing environment to bring up a family".

"This could be our moment if the community backs our leaders to take a more sophisticated and more international approach to this issue," he says as he checks his phone for news of the impending lockdown.

"If Australia doesn't get a move along, we could become internationally isolated which I don't think is a good thing, despite the fact that a majority of Australians still feel quite vulnerable and probably prefer to have the borders shut.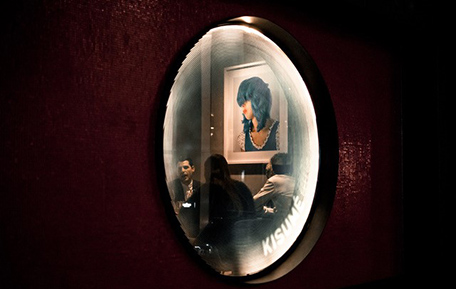 "But if we think logically that's an unsustainable position. At some point in time we have to become more mature about living with the virus, just like we learned to live with other viruses."

Despite the gloom, and Melbourne's fourth "circuit-breaker" lockdown, the industry has started to see signs of positivity and even bullishness.

Justin Hemmes, the head of Sydney-based The Merivale Group which runs some of the city's most iconic restaurants and venues, has embarked on a $150 million buying spree of pubs.

These include the Cheeky Monkey in Byron Bay and his first foray into Victoria, buying Tomasetti House on Flinders Lane for $43m in April and the Lorne Hotel on the Great Ocean Road for $38m. Still, Hemmes has also recently lamented the challenge of not being able to brings in skilled staff, such as chefs and sommeliers, from overseas.

In Melbourne, Lucas clearly shares Hemmes' optimism for the industry's long-term prospects amid the economy's better than expected recovery from the recession, highlighted by NAB's monthly business survey showing conditions are at a record high.

Lucas had planned to launch two restaurants at 80 Collins Street, Society, and next door, Yakimono on July 1. The project is a collaboration with Martin Benn and Vicki Wild from Sydney's Sepia restaurant.

Lucas describes it as "the largest restaurant complex of its type in Australian history" and has hired 450 staff. "80 Collins Street is going to be a shining light in the culinary world globally," he says. "Melbourne as a city will benefit from that and I am very proud of that. It's got enormous vision to take Australian talent and put it on a global stage at a time when the rest of the world is struggling in hospitality."

But the project was no certainty to proceed.

"I am proud that we were able to keep the project alive," Lucas says.

"I had obligations to many people including Martin and Vicki who had had moved down from Sydney and to 50 or so employees we're already hired for the project. And we had commitments with our landlord who were very understanding.

"(And) someone said to me during the lockdown when we were questioning whether we'd go ahead 'To be honest, if there's ever a time that we need this it's now'. In this post-COVID period with Melbourne struggling to come out of it, it will be a real boost to our confidence and our psyche.

"We're one of the great food cities in the world and we deserve to have this project. It shows that we are such a resilient city and that food is so important to us that not even a global pandemic could derail something like this.

Unbeknown to Lucas at the time of our initial interview, Melbourne's lockdowns have had a bruising broader impact: the Economist Intelligence Unit this week revealed it had slipped down its annual ranking of the world's most liveable cities. Previously a long-time leader at the top of the pile, Melbourne dropped to 9th – outranked by Adelaide and Perth, where lockdowns have been far less of a problem.

Personally, it's also set back the opening date of 80 Collins Street – when we spoke again this week he's unable to nominate a new opening date.

Like other Victorians, his frustration is palpable, being "extremely disappointed" with the state government's management of COVID, saying "sadly we're the ones paying the price".

"It's disheartening for our workers and our city," he says, adding that while he's relieved to able to open the doors again, the restrictions on capacity mean his restaurants will still lose money.

"I'm only doing it for the mental wellbeing and financial wellbeing of my staff."


The views expressed are those of the author and do not necessarily reflect those of the Westpac Group.