Why walking and talking works wonders for women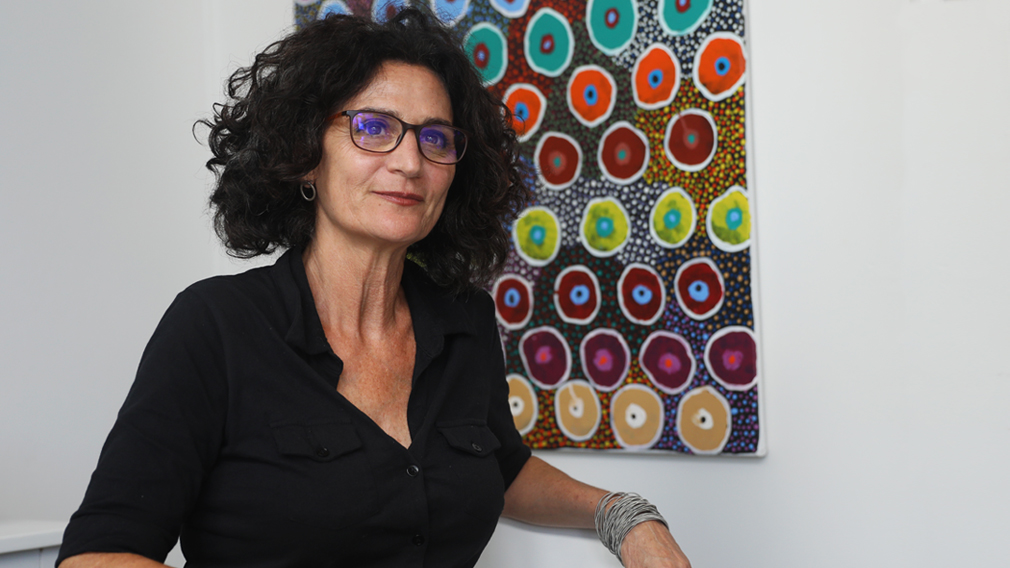 Bobbi Mahlab AM reckons there's a mix of "science and magic" behind the success of her fast growing women's mentoring organisation.

"What happens when you walk and talk is that it's intimate without being intimidating," says the co-founder of Mentor Walks, a not-for-profit that connects women with mentors.

When combined with the inspiration of being outside in nature and the physical benefits of walking – which "enhances your oxygen, your creativity and clear thinking" – Mahlab says it's the perfect mix for "having good conversations and it works".

The steady rise in Mentor Walks participants suggests Mahlab is spot on.

Since launching the organisation in late 2016 with a premise to "make career mentoring more accessible to women everywhere", Mahlab has seen almost 3500 women participate.

The concept is simple.

Women seeking career guidance are matched with a mentor from an impressive panel of around 350 female business leaders – including RedBalloon founder Naomi Simpson, Fortescue Metals CEO Elizabeth Gaines, board director Nora Scheinkestel and Salesforce CEO Pip Marlow. The women meet in small groups "somewhere beautiful" – such as the Botanic Gardens in Sydney, "The Tan" in Melbourne, Lake Burley Griffin in Canberra, the beachfront in Wollongong – with an aim for mentees to gain a clearer perspective while walking and talking.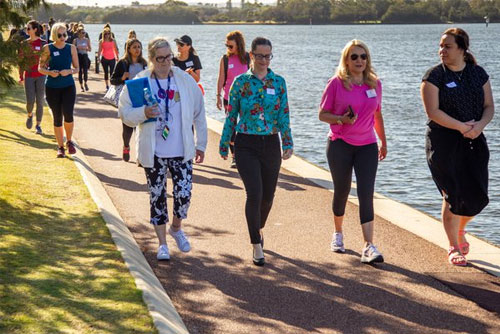 Who participants are matched with depends on the issue they'd like to discuss – which can vary wildly, according to Mahlab, and often change as careers progress.

"For example, if your issue is about starting a side hustle while you're in full time employment, we'll put you with someone who's done that," says Mahlab, who also chairs her own eponymous content and communication agency, founded in 1997.

"If it's about furthering your career while managing a family, we'll put you with someone who's done that. If it's getting the next promotion, we'll put you with someone with a corporate background. Having really diverse mentors with significant lived experience is hugely important."

She says the mentors, who are volunteers, often tell her they get as much out of it as the mentees, and for such "seriously busy" people it is a "low commitment but with incredibly high impact".

One regular mentor, Melbourne-based Dr Scheinkestel, who was last month appointed to Westpac's board, says she believes the model is "inspired on so many fronts".

"What I really love … is how broad the catchment is of people who come," says Dr Scheinkestel, who also volunteers with other mentoring organisations, such as Kilfinan Australia.

"It fills a really important gap for those who, through life circumstances, may have no network, no sounding board, no one to ask, 'How do I do this?', or 'Is this what I should be going for?'. One of the most unifying themes is a lack of confidence, and a need for just being told 'Go for it, have a go, don't undervalue your skills and what you've achieved'."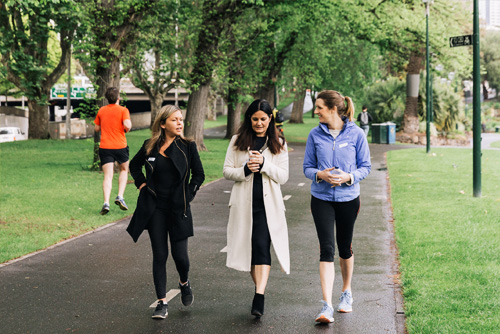 Dr Scheinkestel is also a fan of the walking model, citing research that shows people are more likely to open up if walking or sitting in a car, both facing forward rather than facing each other, which can be a bit more confrontational or intimidating.

"It also makes sure that I get out in my beautiful city and get a walk in! I meet interesting, passionate young women who have great things to bring to our world and if you can do just a tiny little bit to encourage them to feel a bit better about themselves, you go home on top of the world."

Mahlab, whose mother Eve was also a social entrepreneur, business woman and trailblazer for women's rights – and the first female director appointed to Westpac's board – says the seed for Mentor Walks was sewn when she and co-founder Adina Jacobs were in Shanghai in 2016 as participants in EY's entrepreneurial women's program. There they met renowned Australian restaurateur Michelle Garnaut AO who, while best known for her upscale restaurants in China such as M on the Bund, was also behind a walking program in China to help career women meet – and she happened to be holding a session the following morning in a park in Shanghai.

"After just an hour of walking, I'd met three women that were infinitely useful to me and the investigation I was doing about taking my business into China," Mahlab recalls.

"Adina and I looked at each other and said, 'this is such a simple, impactful idea. Let's launch it in Australia'. And two months later, we did."

Since then, the pair have established regular walking programs in seven capital cities and regional centres across Australia, along with a COVID-inspired ongoing "virtual walk" program, which Mahlab notes is particularly beneficial for rurally-based women. Plans are afoot for further expansion into every state and major regional centre in Australia.

Mahlab's pride is clear in the results of her first "impact report" released last month, which shows almost 50 per cent of participants reported positive employment outcomes – including securing a new job, promotion, pay rise or hiring new staff – and 35 jobs were directly created. It builds on her significant contribution to women's progress, culminating in being honoured with an Order of Australia last year for her contribution to women, philanthropy and publishing.

"It shows the power of a network," Mahlab says. "Men have always understood what a network can deliver. When you have a community, opportunities come. Building your community as women is vital to getting ahead."

Mahlab is unapologetic in allowing only women to participate at this stage, given her strong view that "when you introduce men, the dynamic changes".

"We are here to accelerate feminist leadership which is both men and women who believe, drive and live gender equality. We haven't discounted doing the same for men in the future but for now our priority is women."

Mahlab has set her sights high for Mentor Walks, calculating that by 2025 the organisation can support 25,000 women.

"And can you imagine once you have that community, what it can do for participants in terms of the opportunities."