Strong business case for supporting unsung carers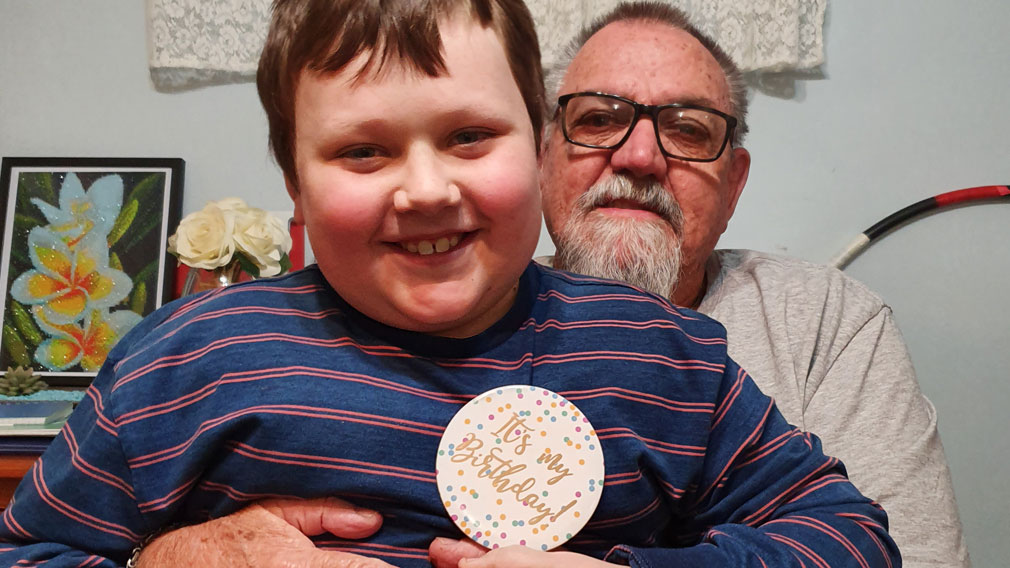 As a new parent, my appreciation for how workplaces have changed to make it easier for families to juggle work and caring responsibilities has skyrocketed.

In fact, these days organisations compete to have the best support for parents – pushing for extended paid leave and flexible work arrangements to become accepted norms in supporting mums and dads to provide care to their children without denting career aspirations.

This is particularly great news for gender equity in workplaces.

But the news is not as great for another large cohort of carers: those who provide unpaid care and support for a family member with a disability, medical condition, mental illness or who is frail aged.

Many of these carers have told me they sometimes feel like the "poor cousins" to parents in terms of support from their workplaces, likely due to less awareness of their unique issues.

Yet, the number of unpaid carers in Australia is estimated to have increased 5.5 per cent since 2018 to almost 2.8 million – equating to a saving of almost $78 billion annually to the economy if we had to fund the care through our formal healthcare system, according to a recent report by Deloitte Access Economics.

That's around one in nine Australians.

Based on demographic projections – including the ageing population and growth of the emerging "sandwich generation" who have simultaneous caring responsibilities for both their children and elderly parents – demand for informal care is expected to continue to rise.

This increases the likelihood that the need to provide care – beyond parenthood – will affect every person in Australia at some stage in their career, often unexpectedly.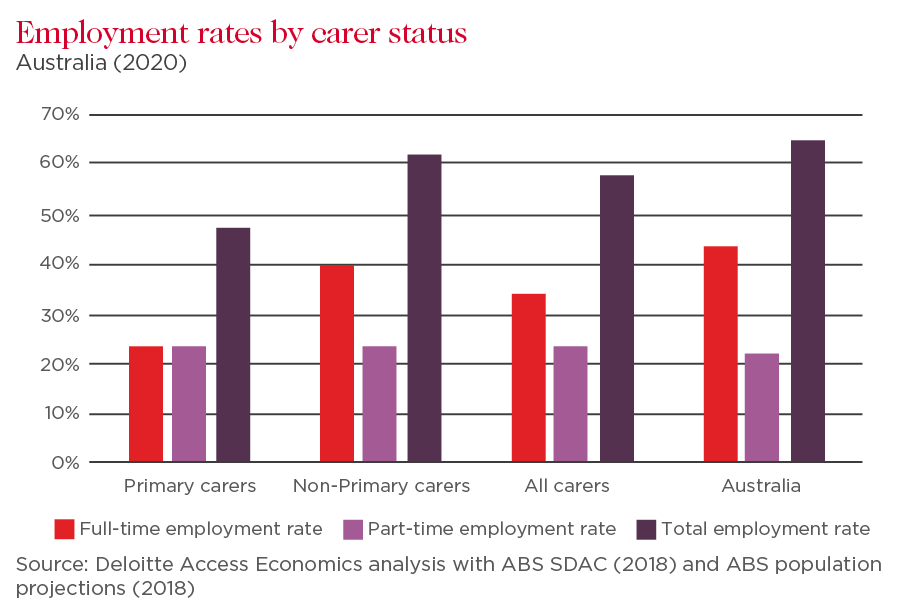 To be sure, momentum is gathering to do more to support carers in many workplaces, including at Westpac.

While many carers, particularly primary carers, are forced to withdraw from the labour market altogether, almost a quarter maintain full-time paid employment and another quarter are employed part-time, according to Deloitte Access Economics.

With improved support, this level of workforce participation could improve.

Indeed, Carers NSW has called out combining caring and paid work as one of the highest priorities in its Carers Strategy, developed following the enactment of the Carers Recognition Act in 2010, which specifies that carers "should have opportunities to participate in employment and education".

It says not only does employment provide carers with financial security, social connection and improved personal well-being, carers also bring unique skills and expertise to workplaces.

As I meet more of the carers among my colleagues at Westpac, where around 34 per cent of employees identified as parents and/or carers in a 2017 survey, I'm constantly awed by their ability to manage the juggling act.

For example, Rachael, a single mum who cares for her father who has cancer and her child who is on the autism spectrum; Nicholas, who cares for his eldest daughter with an ultra-rare genetic disorder that impacts her verbal communication and coordination; Shakti, who has both his young daughter and his elderly parents living at home with he and his wife; and Jo who throughout the pandemic made the decision to isolate from her partner so she could continue her 90-year-old mother's care.

Like most informal carers, they took on their role through a sense of family responsibility, emotional obligation or the belief that they can provide better care than anybody else.

So, what can be done to improve workplace support for carers?

Firstly, the effort involved to increase support for parents over the past few decades – which required big institutional and cultural changes – needs to tilt and become more inclusive of other carers.

Flexible work arrangements and leave policies are a good place to start, along with ensuring carers know what entitlements are available.

But most important – and possibly most difficult – is a mindset shift to build a culture of awareness, acceptance and support to help carers balance their work and caring responsibilities. Achieving this can ultimately boost productivity of care-giving employees, reduce staff turnover and encourage talented caregiving employees to return to work.

Where are we at?

Westpac has an advantage of being quite mature in its adoption of flexible work arrangements (turbocharged during the pandemic as working from home has become the norm) and the bank's leave provisions are relatively generous (including 12 days' personal/carer's leave each year, 2 days' unpaid carer's leave and extra with agreement, paid and unpaid career breaks and one year of grandparental leave).

But there's an acknowledgement more can be done.

For example, to align with Carers Week next week, we are relaunching an improved resources portal for employees called the "Parents + Carers Hub", which expands on the existing library of practical tips, advice and information already available for parents through Parents At Work, to provide additional support for carers.

We've worked with Carers NSW to develop simple guides on practical issues, like how to navigate the disability and aged care systems to access support which can seem quite daunting and complex, along with how to have the right conversations with your manager to agree flexibility that works for your caring needs and the needs of your team.

We are also providing a platform for our employee carers to share their stories to build greater awareness of the types and diversity of care-giving situations across our large workforce.

While this will go some way towards shining a spotlight on the issue and providing much needed additional support, it's an ongoing process, and we look forward to working with Carers NSW and other specialist care organisations to improve our approach as we look to become an Accredited Carer Employer through the Carers + Employers accreditation framework introduced last year.

It's hard to predict when talented employees will need to balance their jobs with the obligation to give care to others, but it's likely we'll all get the call at some point.

That makes for a pretty strong business case to get this right.