Riding the pop-up path to sustainable cities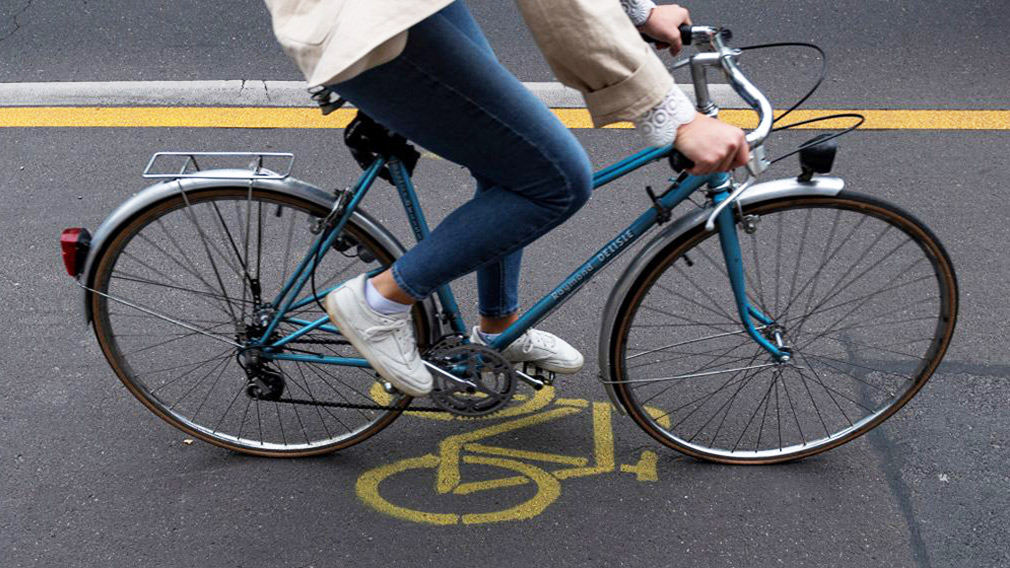 Urban life around the world has clearly been shaken up by COVID-19.

Lockdowns, half empty trains and buses, closed playgrounds – many of us know the experience well.

But despite the huge social and economic cost of locking down cities, one silver lining has been the glimpse of what quieter streets are like when congestion falls away.

In Australia alone, the cost of road congestion to the economy has been estimated at $19 billion by Infrastructure Australia, rising to $39bn by 2031. Forced car ownership also contributes to pockets of "transport poverty" particularly in urban fringes, as car costs make up large portions of living expenses.

But as people shy away from public transport amid the COVID-19 pandemic, cities all over the world have taken the opportunity to reclaim space from cars and allocate more of it to pedestrians and cyclists, demonstrating how quickly our valuable urban space can be redesigned to boost efficiency.

Bike paths play a critical role in this, taking vehicles off the road and facilitating health and wellbeing benefits.

In Australia, usage of key bike paths has spiked 270 per cent since lockdowns commenced, according to bike riding association the Bicycle Network, while in the UK, bike sales rose 60 per cent during April compared with the previous year.

Positively, governments are taking the opportunity to accelerate investments in cycle ways.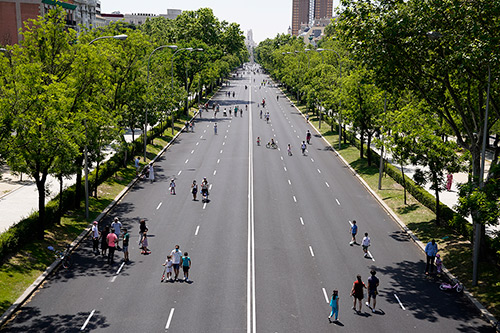 Paris is removing 72 per cent of on-street parking to roll out 650 km of cycle ways; Colombia's Bogota has added 76km to its 600km cycling network; New York temporarily opened 100km of roads to pedestrians and cyclists, and Italy's Milan has committed to 35km of lanes for cyclists. In Australia, we have taken a similar, albeit smaller scale, approach, Melbourne and Sydney each converting around 10kms of on-street parking to temporary bike lanes, and the former committing to fast-track 40km of bike lanes to help improve the safety of cycling.

The big question is: will this shift be permanent?

Some cities are seizing the moment to invest in the permanent transformation of their transport systems to support quality of life and economic growth while helping people move more efficiently. The UK government, for example, is putting £2 billion ($3.6bn) into walking and cycling over the next five years, with London's walking and cycling commissioner Will Norman emphasising that the "move wherever possible to cycling and walking" is "not ideological opportunism" but "a necessity".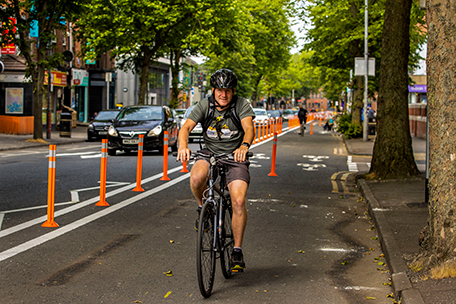 In Australia, we already have some of the ingredients for success. Local and state governments have extensive cycling infrastructure plans that are yet to be realised.

But my work and research has shown it's an ongoing challenge to break away from the 'normal' mode for Australia's urban transport infrastructure planning, which mostly centres around roads for cars.

For more than half a century, our cities have been planned around private vehicles, meaning we have many car-based, cul-de-sac suburbs where people need to drive to reach anywhere useful rather than mixed-use, walkable areas.

Planning in Australia has overwhelmingly been done through a "predict and provide" approach. Essentially, we predict future demand based on past information and provide the infrastructure to address the issues. But if you look at past information showing rates of car use and congestion levels rising to fill the motorways we have built, what do you predict? More cars and more congestion. The response? Build more roads. And when you build more roads, you attract more drivers.

So, the cycle continues, further embedding car dependence and robbing cities of liveability, productivity and sustainability.

We have already seen car congestion returning since lockdown restrictions have eased in some cities, compounded by an ongoing reluctance by commuters to use public transport. As long as car dependency deepens, our cities will not be able to cope.

My research into sustainable city infrastructure has taken me to the Netherlands where residents in Amsterdam make 38 per cent of their trips by bicycle and further north in Groningen it's closer to 60 per cent. Today these cities lead the world in cycling, but in the 1970s, even the Netherlands thought that cities should be built around cars. Their shock came in the form of fuel shortages due to an embargo from Arab oil exporters during the 1973 oil crisis. In response, Amsterdam introduced 'car free Sundays' – handing the streets back to pedestrians and cyclists and giving the city a glimpse of what quieter streets are like without car congestion.

Sound familiar?

From here, momentum grew and grew.

So, what if, rather than sticking to the certainty that roads are the only answer because our models tell us so, we opted for more experimentation rather than prediction?

If we respond to COVID-19 with transport infrastructure stimulus that follows our traditional 'car-centric' investment paradigm, we forego an opportunity to break free of our costly automobile dependence. The pop-up infrastructure we are putting in today gives us the opportunity to experiment with new ways of operating in low-cost and scalable ways, paving the way for more diverse long-term solutions.

The world's best cycling cities have not always been so; they all started somewhere.

Now is our time to start.
Daniel Conley was named a Westpac Future Leaders Scholar in 2017. The views expressed are those of the author and do not necessarily reflect those of the Westpac Group.